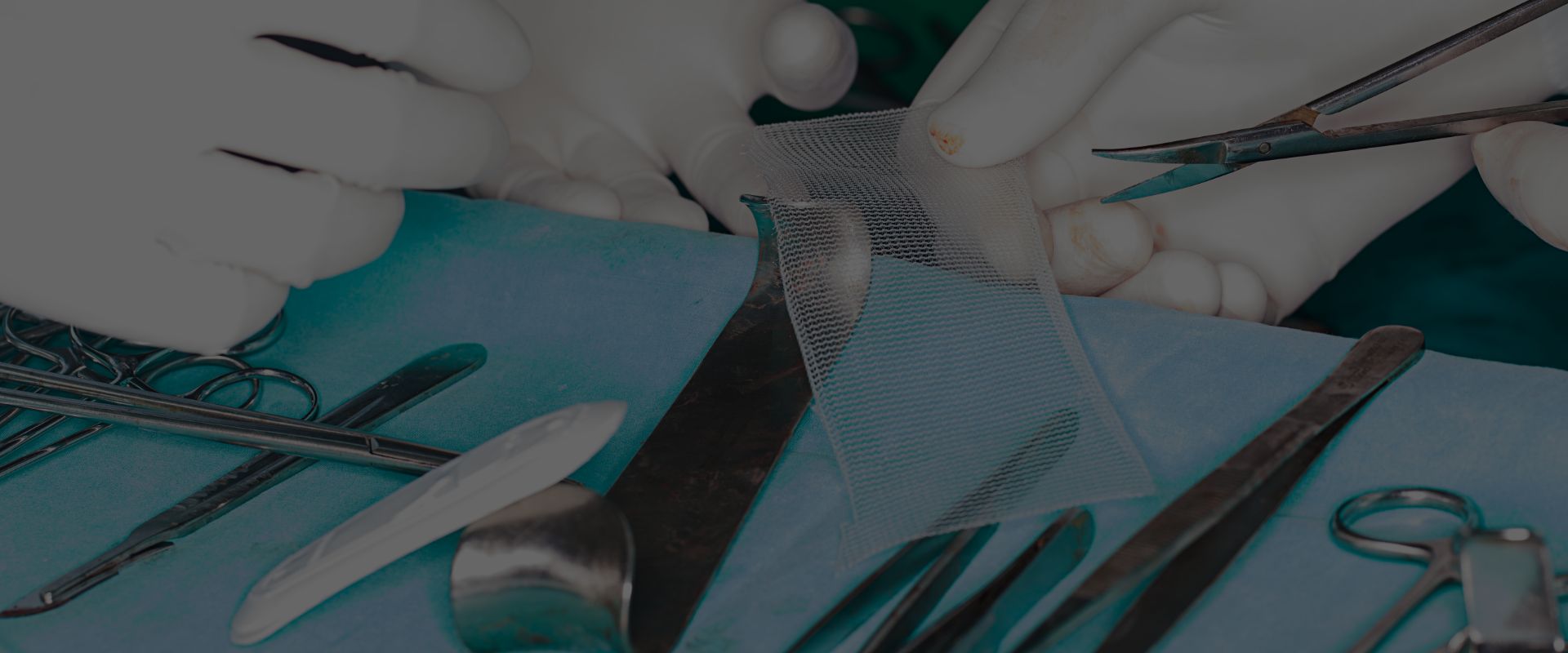 HAVE A HERNIA MESH CLAIM?
CALL THE FIRM WITH A
WINNING REPUTATION
Hernia Mesh Lawsuits in Pennsylvania
Call Our Pennsylvania Defective Medical Device Lawyers
Many patients who received hernia mesh implantation since 2010, after a chest wall reconstruction or hernia repair surgery, have experienced serious complications. Some analysts suggest that these problems may have occurred due to a defective and unreasonably dangerous design of the repair patch. If you or someone you love has suffered negative side effects after receiving a hernia mesh implant, we encourage you to contact our legal team at Handler, Henning & Rosenberg right away. We will examine the details of your case and hold the liable party responsible for your injuries and other damages.
When you choose to work with our team, we will provide you with the following:
A team backed by more than 100 years of experience.
A legal team that pursues only maximum compensation for our clients.
A team that has recovered tens of millions of dollars on behalf of our victims.
Discuss your case by calling our defective medical device lawyers: (888) 498-3023.
Injuries Caused by Defective Hernia Mesh Implants
A large number of patients throughout the US have reported debilitating and severe problems following Atrium C-Qur and Ethicon Physiomesh hernia mesh surgical procedures. Many of these injuries were caused by defects like bowel adhesion (where the mesh sticks to the internal tissues) or mesh migration (where the implant moves from its original site), which can lead to organ perforation, infection, fever, and even life-threatening issues like sepsis. Unfortunately, many patients have had to undergo corrective surgical procedures.
In addition, many patients have suffered the following types of injuries:
Allergic reactions
Hernia recurrence
Gastric ulcers
Organ perforation
Infections such as gangrene and sepsis
Bowel adhesion
Erosion of the hernia mesh
Obstructed bowels
Tissue infection
Mesh migration
According to research, Atrium C-Qur and Ethicon were aware or should have been aware of the potential risks of such side effects. Hernia mesh devices often use materials that contract, stiffen, erode, or move, which should have been accounted for during the manufacturing process. However, information regarding such dangers was withheld from the medical community and patients.
For this reason, those negatively affected should seek experienced legal counsel.
Ethicon Physiomesh Voluntary Recall
Recently, the Ethicon Medical Safety Team announced an urgent field safety notice to stop the use of Ethicon Physiomesh® due to the high rates of failure. This recall comes as a result of an analysis conducted by the Ethicon Medical Safety Team, which proved many patients had been negatively affected by the Ethicon Physiomesh® implants. Patients who have received such implants should seek medical attention right away. Those who have been harmed by such products should seek legal help immediately.
Damages You May Claim for Hernia Mesh Injuries
The purpose of your claim would be to recoup all financial and medical losses that were caused by your defective hernia mesh. These damages include the value of your lost wages, your medical costs, your diminished earning ability, and other financial hardships you might have suffered. Because the injuries caused by defective hernia mesh devices are often life-changing and extremely painful, you may also be able to claim damages for pain and suffering, emotional distress, loss of enjoyment, and loss of consortium.
Hernia Mesh Lawsuit FAQ
Why Are People Suing Hernia Mesh Manufacturers?
Manufacturers like Atrium C-Qur and Ethicon had a duty to make sure their products were safe to use before selling them for medical use. They were also required to ensure that any dangers were disclosed transparently to patients; in both cases, they failed, and it resulted in grievous injuries for many. Under personal injury law, the companies are responsible for any medical costs, lost wages, and other financial hardships caused by their products.
How Much Can I Recover in a Hernia Mesh Lawsuit?
That depends entirely on the kind of injury or illness you received as a result of a hernia mesh implant. In general, hernia mesh plaintiffs have been able to claim three different kinds of damages: economic damages (compensation for medical costs, lost pay, and other concrete costs), non-economic damages (compensation for emotional distress, loss of consortium, and pain and suffering), and potentially punitive damages (compensation designed to punish the defendant for their negligence).
Can Hernia Mesh Cause Illness?
According to a Wall Street Journal report, nearly 1 in 3 hernia surgery patients experience chronic pain. For many patients, that's only the beginning. Defective hernia mesh implants can cause neurological damage, damage to the liver and kidneys, severe fevers, organ perforation, and even sepsis.
What Are the Symptoms of Hernia Mesh Rejection?
The first signs you should keep an eye out for are abdominal pain, nausea, or a fever. These are all signs of hernia repair mesh-associated infection. If you see a redness or rash around the surgery area, speak with a doctor as soon as possible.
Handler, Henning & Rosenberg LLC Can Protect Your Rights
If you received a hernia mesh implant and suffered negative side effects, we urge you to contact our legal team. We can examine the details of your case and determine who should be held liable for your injuries, medical expenses, and other damages suffered as a result of the defective medical device. From there, we can build a case in order to pursue maximum financial compensation.
Don't wait to get the help you need. Contact Handler, Henning & Rosenberg LLC today.
Handler, Henning & Rosenberg has always been a family business. It's been 100 years, and if we look into the future another 100 years, we still see our family helping yours. We've been around for this long for a reason: we care about our clients and our communities, and every person at our firm does everything we can to help every client we represent.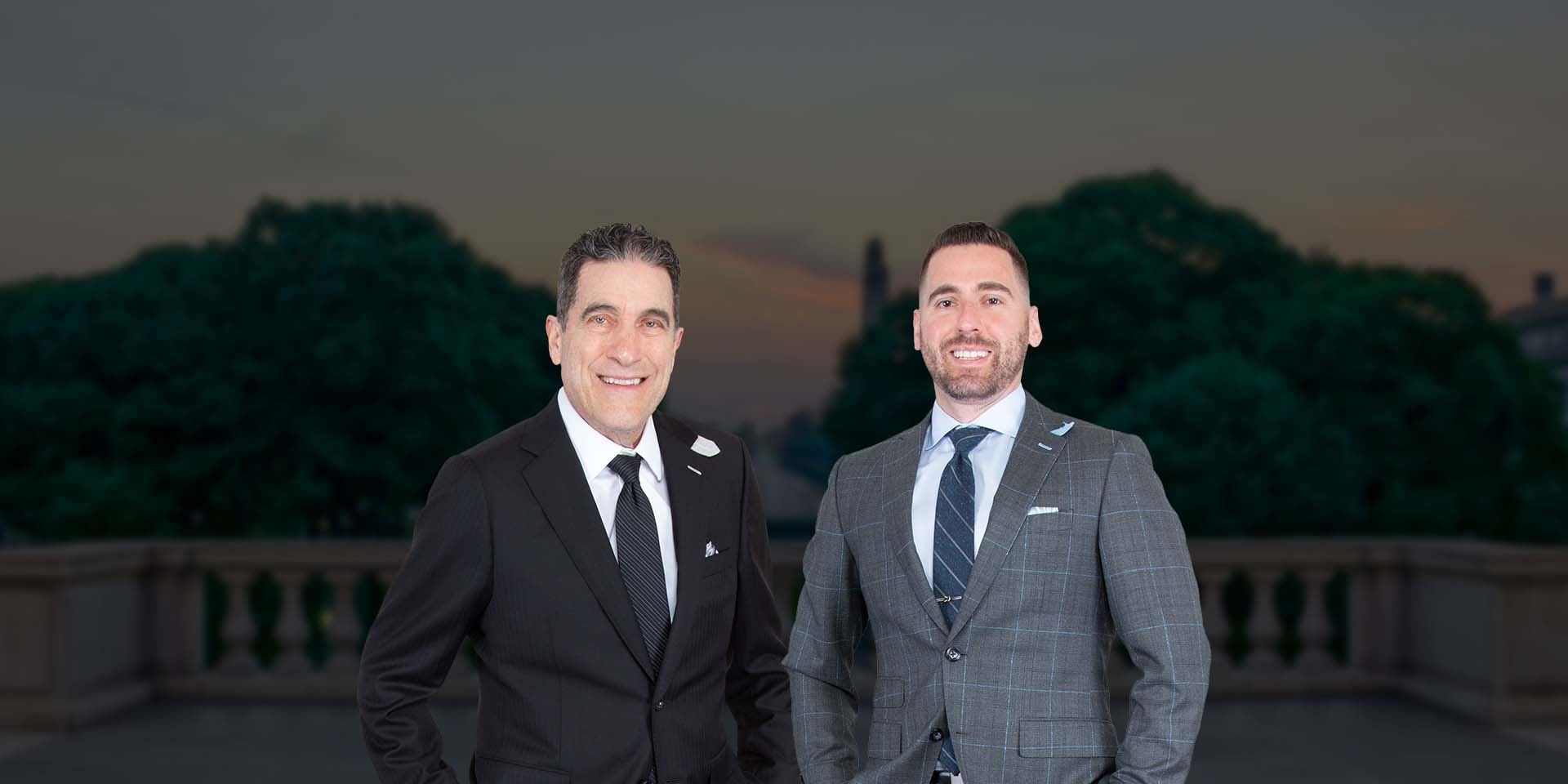 Put Experienced Lawyers on Your Side Compassionate in the Office. Victorious in the Courtroom.