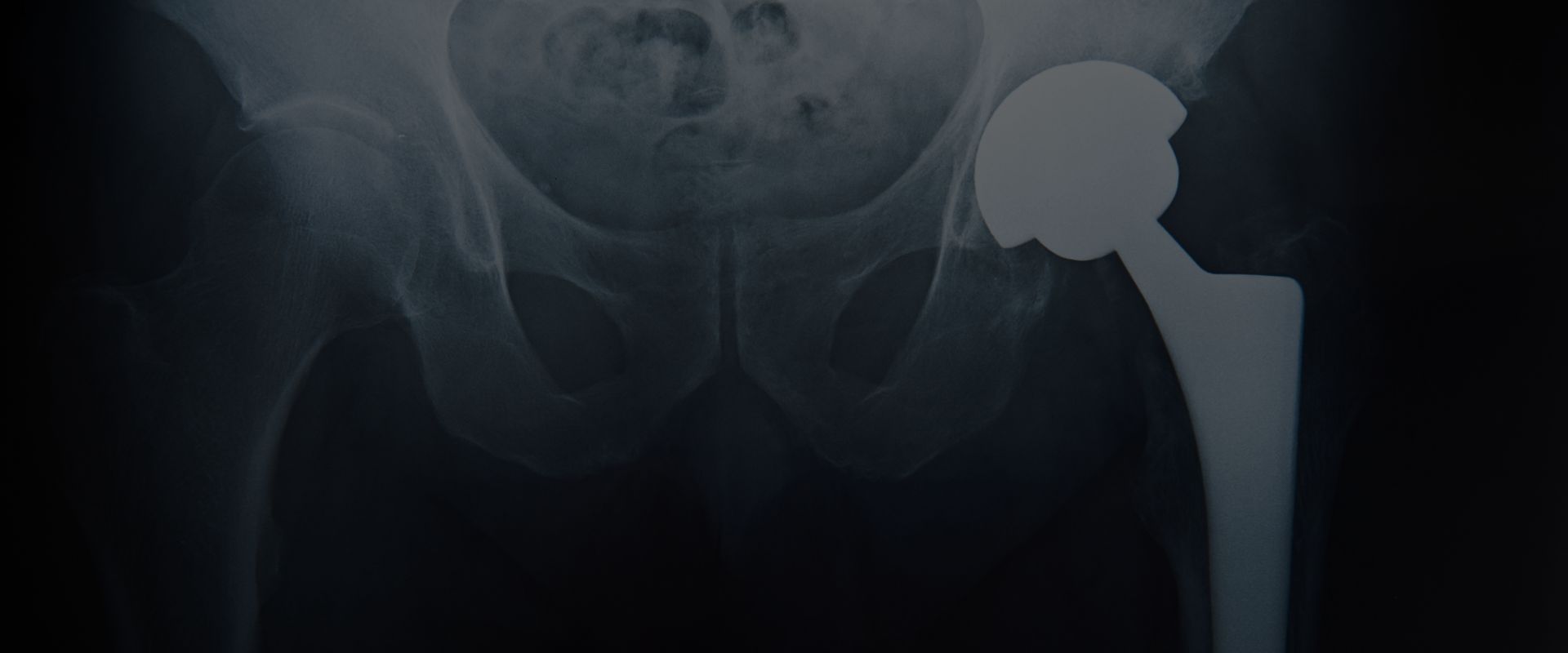 THINK YOUR HIP IMPLANT FAILED?
TALK TO A LAWYER
TODAY FOR FREE!
Metal-on-Metal Hip Implant Failures
Handler, Henning & Rosenberg LLC Fights on Your Behalf
Metal-on-metal hip replacements were supposed to be a suitable replacement for similar devices that utilized ceramic and plastic. Companies like DePuy emphasized an increased shelf life and improved mobility over previous models. However, years later, a recall has been issued on such products and thousands of people worldwide are suffering the catastrophic impact of hip failure.
What was supposed to last 15 to 25 years with proper care is failing after less than five years in 1 out of every 8 patients. In the event of a device failure, the only treatment option is a painful corrective surgery that entails a lengthier rehabilitation process than the initial operation. Plus, the success rate of these second procedures is far less than the original. Let our firm help you.
At Handler, Henning & Rosenberg LLC, our defective medical device attorneys fight for just compensation on behalf of those who have been injured. As one of the largest firms in the area, we have the experience and resources to devote to your case. We are available 24/7 to take your calls and can meet with you in our offices, located in Carlisle, Hanover, Harrisburg, Lancaster, Schuylkill County, or York.
To learn more about your case, call (888) 498-3023 today!
Metal Blood Poisoning & Symptoms of Hip Implant Failure
The FDA is looking into reports about the device causing metal particulates to enter the bloodstream. This can occur because components of a metal-on-metal hip implant rub against each other during use. This can create metal shavings that make their way into the entire circulatory system. Right now, studies are being conducted to look into the risks of heightened levels of metal in the blood. Initial findings suggest this metal blood poisoning is linked with muscle damage, swelling, and non-cancerous tumors.
How can you tell if your hip implant has failed? Possible symptoms:
Groin, hip, or leg pain
Swelling in the area of the prosthetic
Decreased mobility or a noticeable limp
If your hip implant device has failed, then you owe it to yourself to discuss your legal options with a qualified hip replacement lawyer. Handler, Henning & Rosenberg LLC has an experienced staff well-versed in the issues surrounding these defective products, and we want to hear from you. Let us file your defective hip implant claim so that we can give you a helping hand every step of the way.
DePuy ASR Hip Implant Recall
The DePuy ASR™ Hip Implant System is a metal-on-metal design, which by today's standard, is viewed as less than optimal. After time, metal parts can wear, causing small metal particles to shed. Doctors have been treating more and more of these cases and these systems have been recalled. Data shows that approximately 12% of patients who received the ASR needed to have revisionary surgery 5 years after surgery. Revisionary surgery was also required for 13% of patients who received the ASR total hip replacement.
What Exactly Is an ASR Device?
The ASR device is part of a class of large diameter, monoblock hip resurfacing and replacement devices preferred by surgeons for young patients who may benefit from the stability, thus limiting the chance of repeated dislocation. The DePuy ASR Hip Resurfacing System was introduced in 2003 and is only approved for use outside the U.S. The ASR XL Acetabular System was launched in 2004.
Products Affected by the DePuy Recall
The DePuy Orthopaedics unit of Johnson & Johnson has announced a recall of the ASR Hip Implant System used as an implant in hip replacement surgeries. The company recommends that patients with an ASR device contact their surgeon for evaluation.
The following products are affected by the DePuy recall:
ASR XL Acetabular System
DePuy ASR Hip Resurfacing System
ASR Hip Implant Symptoms
The symptoms experienced by many people include pain, swelling, and problems walking. While these symptoms are initially normal, there may be problems if these symptoms persist or return after subsiding.
These symptoms could be a sign of problems such as the following:
Loosening: When the implant does not stay attached to the bone in the correct position
Fracture: Where the bone surrounding the implant may have broken
Dislocation:

When the two parts of the implant that move against each other are no longer aligned
DePuy has stated that it intends to "cover reasonable and customary costs of testing and treatment if you need services, including revision surgery, associated with the recall of ASR" but lawyers recommend that patients contact a personal injury attorney prior to accepting any compensation.
Zimmer Durom Cup Hip Implants
The Zimmer Durom Cup was initially thought to be an advancement in total hip replacement surgery. The device was designed in such a way that it would last longer and fuse naturally to the skeleton, eliminating the need for screws. The device was covered with a porous material that would allow for bone growth and serve as a fusion between skeleton and device. Unfortunately, this device did not live up to the hype. In 2008, the first report released information about the disastrous failure rates associated with the device. The device was temporarily removed from the market and completely discontinued in 2010.
Symptoms Associated with Zimmer Durom Cup Hip Implants
Studies have shown up to 11% of implants would fail, requiring replacement. In some cases, the device would migrate and push the metal hip socket against the bone. In many cases, the lack of proper fusion between device and bone suggests a design flaw.
Symptoms to watch out for include the following:
Stiffness when getting up from a chair (if more than 3 months post-operation)
Sharp pain in the groin when moving from a bent to upright position
Significant difficulty when climbing stairs or walking distances
Need for a cane when walking outside
The Stryker Hip Replacement Debacle
Between the early to late 2000s, Stryker created a new prosthesis that used metal-on-metal hardware for a variety of new hip replacement components. The metal was created using a titanium alloy: a mixture of titanium, molybdenum, zirconium, and iron. The TMZF alloy was used in different products, leading to a variety of categories of hip replacement materials being made of TMZF. These new prosthetics were thought to be more stable than traditional polyethylene and metal prostheses. For this reason, the new TMZF alloy was given to younger adults who were dealing with hip problems that needed surgical repair. Stryker claimed the TMZF line would help younger adults avoid multiple surgeries, as the TMZF alloy could withstand corrosion and fretting. They were wrong.
The ABG II & Rejuvenate Models
The ABG II and the Rejuvenate hip replacement models were two of the various hip replacement prosthetic lines created with TMZF. These lines did not contain ball-and-socket replacement parts, they were made with new technology that was supposed to allow doctors to "fit the hips" of patients. The technology had interchangeable necks and stems meant to give patients greater stability in everyday life. However, many patients were unable to reach the full effects of the new technology because of the TMZF alloy.
The TMZF alloy had terrible side effects on patients, which Stryker failed to foresee.
The necks of the Rejuvenate and ABG models were made of cobalt and chromium, which rubbed against the stem of titanium. This friction caused metal particles to rub off of the stem and run into the patient's bloodstream. In 2012, Stryker made a recall of the Rejuvenate and ABG models, stating that the prosthetic had fretting and corrosion issues that resulted in pain, swelling, and tissue damage for users.
Worse, Stryker advised doctors to examine the blood of the prosthetic users in hopes that the patient would be clear of any metal in the bloodstream due to TMZF side effects. In 2014, Stryker paid out $1 billion to settle thousands of cases regarding the ABG II and Rejuvenate model issues. However, these models were not the only ones to contain the TMZF alloy.
The TMZF Alloy & 2016 Recall
On October 9, 2016, a recall was announced by the FDA regarding Stryker products that contained the Stryker LFIT V40 Femoral Heads (metal) that were manufactured as early as 2006.
This recall was made by Stryker for a number of hip replacement lots, some of which include:
Accolade TMZF stems
Accolade 2 stems
Meridian stems
Citation Stems
These stems were recalled for, unsurprisingly, the same issues (corrosion) as the ABG II and Rejuvenate models. The connection between the ABG II, the Rejuvenate, and the models being recalled in 2016? All of the stems contain the TMZF alloy.
Call Our Pennsylvania Defective Medical Device Lawyers Today
Our representation comes on a contingency fee basis. This means that instead of a flat hourly rate, we only get paid a certain percentage of the amount of compensation we gain for you. It's simple—if we don't win for you, we do not collect any fees. Our success depends on your results! You have questions, and we want to help. By calling us right now, you can receive a free consultation from a member of our highly qualified legal team. Justice is just a phone call away.
Contact the hip replacement lawyers of Handler, Henning & Rosenberg LLC today!
Handler, Henning & Rosenberg has always been a family business. It's been 100 years, and if we look into the future another 100 years, we still see our family helping yours. We've been around for this long for a reason: we care about our clients and our communities, and every person at our firm does everything we can to help every client we represent.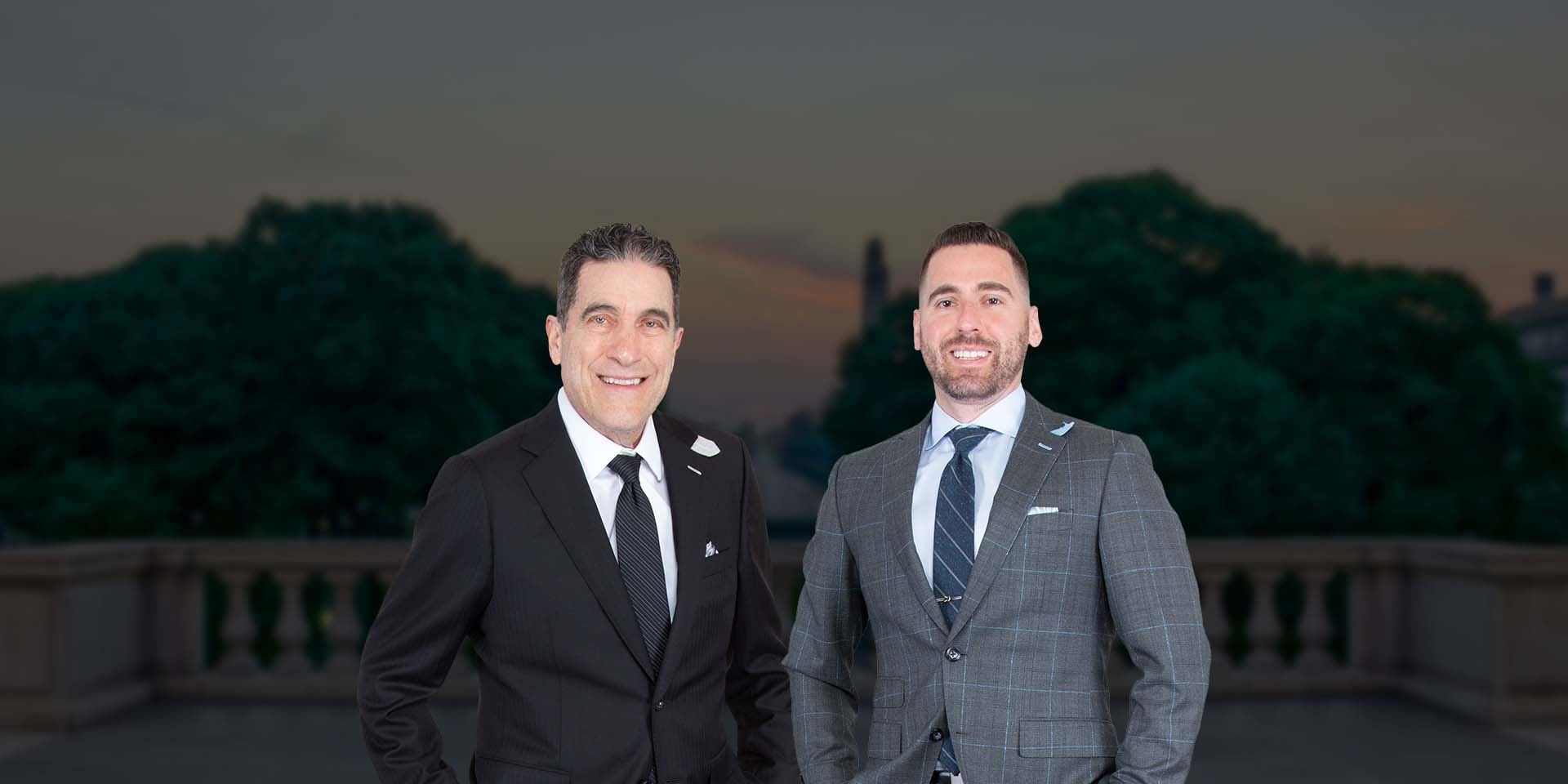 Put Experienced Lawyers on Your Side Compassionate in the Office. Victorious in the Courtroom.