Winning Cases Since 1922
About Handler, Henning & Rosenberg LLC
Seasoned Personal Injury Attorneys in Pennsylvania
Since 1922, Handler, Henning & Rosenberg LLC has been helping seriously injured people throughout the state. With offices located in Harrisburg, Lancaster, York, Hanover, and Carlisle, we are dedicated to educating our clients about their legal rights. Our attorneys have over 100 years of experience representing consumers in all types of personal injury claims. Our success as trial attorneys and highly skilled negotiators has earned Handler, Henning & Rosenberg LLP an impressive reputation.
That reputation is built on meticulous preparation, dedication to each client, and million-dollar results.
Personalized Attention. Focus. Compassionate Care.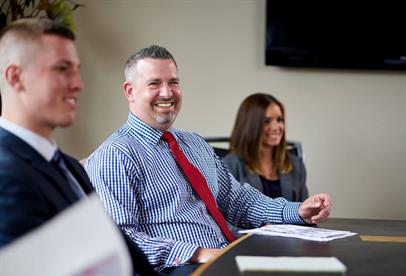 At our firm, we pride ourselves in staying on top of trends and developments in the law. In addition, we believe in giving our clients personal attention. We will meet with you at our offices, at your home, or even at the hospital if necessary. Our dedicated staff is here to speak with you about your legal options. Our goal is to keep you satisfied with our representation.
In fact, there is no better advertisement for a law firm than a satisfied client. Each year, hundreds of our clients receive significant compensation for their suffering and injuries. Whether the recovery is big or small, we always strive for the best possible results in each and every case.
Giving Back to Our CommunityWe pride ourselves in helping our fellow Pennsylvanians. Learn More