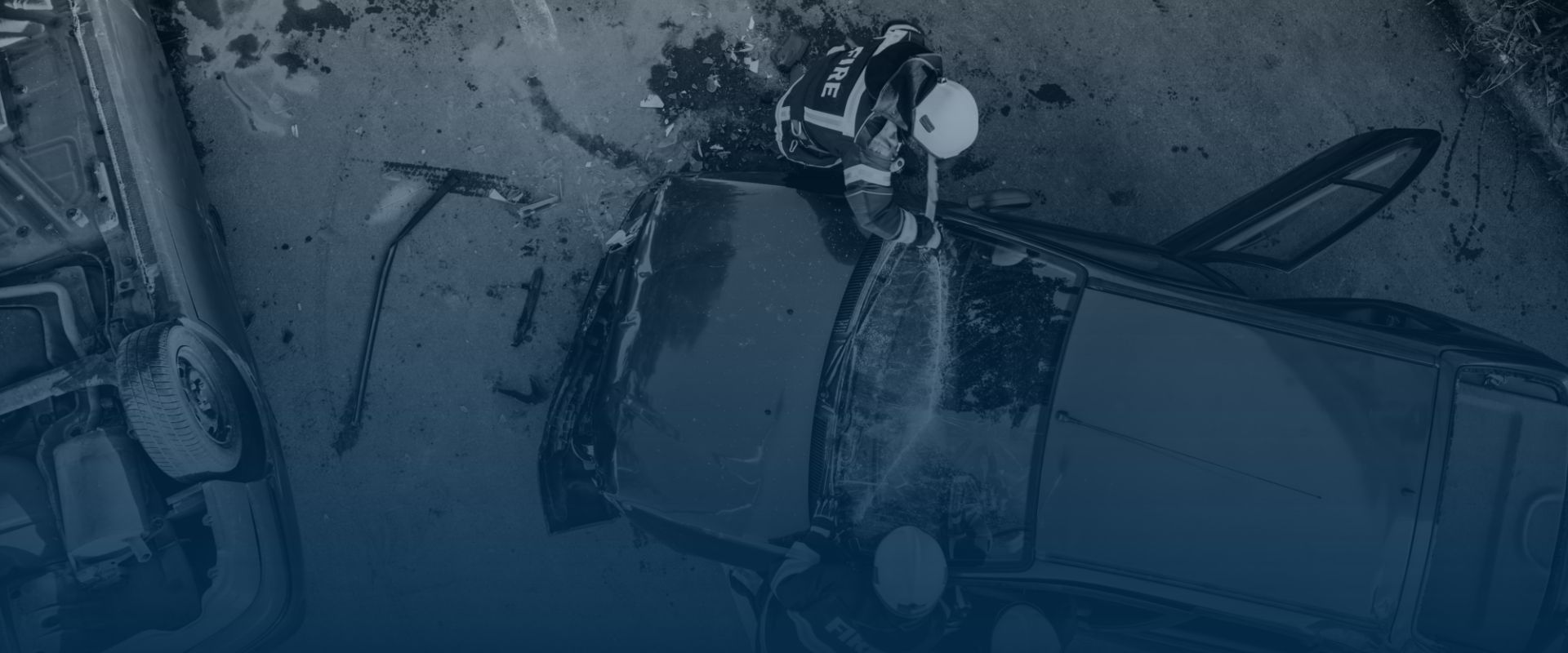 Hurt in a Car? Call HHR!
We've Been Winning
Cases Since 1922
Helped 40,000+ Pennsylvanians.

You pay us nothing unless we win.

We have 100 years of legal experience.
Pennsylvania Car Accident Lawyers
Hurt in a Car? Call HHR! Free Case Review at

(888) 498-3023

.
Our car accident attorneys understand what auto collision victims go through. Medical bills pile up while their injuries keep them from going back to work. With the loss of income comes stress, guilt, and anger—after all, all they want to do is go back to providing for their family. The only way they can think of getting what they need is hiring a lawyer to hold the other driver responsible.
If all this sounds familiar to you, you've come to the right law firm. Since 1922, Handler, Henning & Rosenberg has handled tens of thousands of car accident claims. Our law firm has won tens of millions of dollars for people who thought their accident took away their future. The work of our personal injury lawyers ensured clients could pay off 100% of their medical debt, could replenish their savings accounts, and could build a more secure future. Our team offers free case reviews—all it takes is one call.
To learn more about how we can help you, contact us today. We represent clients from offices in Carlisle, Hanover, Harrisburg, Lancaster, Schuylkill County, and York, PA.
What Does a Pennsylvania Car Accident Lawyer Do?
A car accident lawyer is a legal professional who specializes in handling personal injury cases involving motor vehicle accidents. They are responsible for representing clients who have been injured in accidents involving car, truck, motorcycles, and other vehicles and seeking compensation on their behalf.
The role of a Pennsylvania car accident lawyer includes the following:
1. Investigating the Accident
A Pennsylvania car accident lawyer will thoroughly investigate the circumstances surrounding the accident to gather evidence and determine the cause of the accident. This may involve reviewing police reports, interviewing witnesses, analyzing photos and videos, and consulting with experts.
2. Establishing Liability
After investigating the accident, the Pennsylvania car accident lawyer will work to establish liability by proving that another party was at fault for the accident. This may involve demonstrating that the at-fault party was negligent, reckless, or in violation of traffic laws.
3. Negotiating with Insurance Companies
Insurance companies often try to minimize or deny claims in order to protect their bottom line. A Pennsylvania car accident lawyer will negotiate with insurance adjusters on your behalf to ensure that you receive fair compensation for your injuries, property damage, and other losses.
4. Calculating Damages
A Pennsylvania car accident lawyer will help you determine the full extent of your damages, including medical expenses, lost wages, pain and suffering, and other losses. They will use this information to calculate a fair settlement amount and present it to the insurance company or at-fault party.
5. Representing You in Court
If a fair settlement cannot be reached through negotiations, a Pennsylvania car accident lawyer will represent you in court and present your case before a judge or jury. They will advocate for your rights and work to secure the compensation you deserve.
PennDOT 2017 Car Accident Statistics
Total Reported Crashes: 128,188
Total Injuries: 80,612
Total Deaths in PA: 1,137
Economic loss due to reported traffic crashes total over $20 billion, which amounts to $1,414 for every man, woman, and child.
Top Causes of Driver Error Car Accidents
Speed-Related Crashes: 31,051
DUI-Related Accidents: 9,143
Improper Turning Related: 14,004
Distracted Drivers: 15,614
Proceeding Without Clearance: 8,967
Careless / Illegal Passing: 4,793
Tailgating: 6,800
Drowsy Drivers: 2,591
Types of Motor Vehicle Accident Cases We Help With
Drunk Driving Accidents
During 2014, DUI accidents accounted for 31 percent of all traffic-related deaths, with 9,967 losing their lives in DUI accidents. Per the NHTSA, 3 of every 10 people in the U.S. will be involved in an alcohol-related car crash at some time. Our drunk driving accident attorneys fight for clients injured by negligent drivers operating a vehicle under the influence of alcohol or drugs.
Distracted Driving Accidents
Distracted driving is becoming one of the most common reasons for car accidents. Distracted driving due to texting and other distractions is increasing in number throughout the United States. Over 400,000 people were injured and almost 3,200 people lost their lives in distracted driving accidents during 2014.
Hit-and-Run Accidents
When a driver hits another vehicle and leaves the scene without sharing information, they can be charged with causing a hit-and-run accident. These accidents may be connected with other types of accidents listed here, such as distracted driving and speeding.
Head-On Accidents
Head-on collisions can be one of the deadliest types of car accidents. In a head-on collision, the front of the vehicle can crush passengers, pinning them between the dashboard and the seat.
Rear-End Crashes (Fender Benders)
During 2014, there were a little over 6 million vehicle accidents per the NHTSA. Of that number, nearly 2 million crashes were rear-end collisions. A rear-end collision occurs when the car in front suddenly stops or the car in the back speeds faster than the car in front. In almost all cases, the car in the rear is blamed for the crash. At speeds as low as 20 mph, victims of rear-end collisions can suffer back injuries and chronic neck pain due to whiplash. It doesn't take much speed for an impact to severely hurt someone.
Commercial Truck Accidents
Accidents caused by large commercial vehicles are catastrophic for passengers of other vehicles. In more than 70% of truck accidents, the injuries and fatalities are passengers of the other vehicles. A typical passenger vehicle simply cannot withstand the impact from a tractor-trailer; therefore, the occupants are severely injured. Because insurance companies aggressively fight truck accident claims, victims should contact a Pennsylvania truck accident attorney as soon as possible to protect their rights.
Traffic Accidents with Government Vehicles
If a government vehicle is involved in a traffic accident, you must act quickly. In most cases, you must provide notice of your intent to file a claim within a short time period or you lose your right to compensation from the government entity. For car accidents involving government vehicles, contact our office immediately to protect your right to receive fair financial compensation.
Speeding Accidents
Driving too fast for the road conditions or your vehicle is dangerous. One false move and you are out of control, which could not only injure you, but also innocent victims Be conscientious about your speed, drive within your limits (and your vehicle's limits), and avoid hurting yourself or anyone else around you.
Accidents Caused by Fatigued Drivers
While truck drivers are typically thought of when speaking of fatigued drivers, virtually anyone can fall into this category. Although most car accidents attributed to fatigued drivers happen between 11pm and 8am, some folks keep different hours than the rest of us. People working the night shift can be fatigued on their way home while most people are heading in to the office for the day.
Rollover Accidents
Rollovers have a bad reputation for a good reason. These are one of the most serious types of crashes because of their high fatality rate. Despite being one of the least common types of car accidents, rollovers kill a significant number of Americans each year. Per the NHTSA, rollover accidents account for just 2.1 percent of accidents. However, these accidents account for nearly 35 percent of all car accident fatalities. Rollover accidents are deadly, yet completely preventable. In fact, in Pennsylvania, rollover accidents account for nearly 3.7% of passenger car accidents yet accounted for 18.5% of fatalities.
When a tire loses traction, a vehicle is at risk of becoming unstable. When a person drives a vehicle outside of its performance limits, attempts an emergency maneuver, or drives in severe weather, they might lose tire traction. As a remedy, many modern vehicles come equipped with traction control systems. Known as Electric Stability Control, these help drivers prevent rollovers by up to 80% by reducing power to wheels and preventing them from losing their grip. The NHTSA has required all vehicles produced since 2012 to have ESC. An estimated 5,300-9,600 lives will be saved by this requirement.
Multi-Vehicle Accidents & Pile-Up Accidents
Serious and fatal accidents often involve multiple vehicles, including cars, trucks, buses, or even emergency vehicles. Multi-vehicle accidents are often catastrophic and can result in life-changing injuries and even death. The mass of damage and crushed vehicles makes it difficult, or nearly impossible, for victims to protect themselves before another vehicle strikes them. During multi-vehicle collisions, vehicles tend to be hit numerous times, causing passengers to sustain multiple injuries. These types of accidents can occur for a variety of reasons and at virtually any type of location.
Common pile-up accident crash sites include:
Intersections: It can be difficult for cars to stop quickly if they are following another vehicle closely. Running a red light, not yielding, or stopping suddenly can all cause multi-vehicle crashes.
Highways: Speeding, being distracted, or tailgating other vehicles at high speeds can contribute to multi-vehicle crashes. On the highway, the impact of a collision will be worse.
Rear-end: Tailgating another vehicle and being distracted can cause a driver to rear-end the vehicle in front of them. Rear-end collisions can cause a chain reaction and create a multi-vehicle accident.
Cross Lane: Vehicles can be sent across several lanes when they are struck in a collision, causing them to hit many other vehicles. In collisions like semi-truck jackknife accidents, the length of the sideways trailer can be long enough to block three or four lanes at once.
About No-Fault Insurance & Liability Insurance Claims
You may have more financial options than you think. Accident law in Pennsylvania involves a combination of "no-fault" and "at-fault" insurance claims. In fact, drivers have several auto insurance options. Under the law, "no-fault" insurance benefits include compensation for medical expenses and lost wages resulting from the accident. "At fault" or "liability" benefits include non-economic damages, such as pain and suffering and mental anguish.
In some cases, at-fault drivers lack sufficient liability insurance to compensate our clients. In such cases, we have identified other sources of insurance coverage to ensure that the financial compensation you receive is fair and just. Our accident investigators have uncovered multiple sources of fault in thousands of cases, allowing us to generate total financial relief for the injured. Our car crash lawyers have handled tens of thousands of these cases throughout the state since 1922. We are ready to fight for your future.
Car Accident FAQ
After suffering injuries in an accident, you may have many questions. That's why the Pennsylvania car accident attorneys at Handler, Henning & Rosenberg LLC has gathered the most commonly asked questions our firm receives from our clients. If you have additional questions, don't hesitate to call one of our lawyers.
Do I Need to Hire a Car Accident Lawyer?
We advise you to hire an attorney quickly. Car accident claims are more complex than they seem. Just as insurance companies have agents, adjusters, and appraisers representing its interests, you too should have a team of professionals on your side. Our Pennsylvania car accident attorneys, case managers, and legal professionals can investigate your case to determine fault. We can gather evidence to build a strong case on your behalf. This way, you are more likely to receive fair compensation for your injuries.
How Long After a Car Accident Can You Sue?
Under Pennsylvania law, you have two years from the date of the accident to file a lawsuit for both personal injury and property damage. After, you cannot file a lawsuit. It is important to keep in mind that it takes time for attorneys to develop a strong case on your behalf. For that reason, you should present your claim to an attorney as soon as possible. Some studies have found that those who hire an injury lawyer receive an average of three times the compensation paid to individuals who are not represented.
How Much Does a Car Accident Lawyer Cost?
At HHR, we offer contingency fees. This means our clients pay nothing upfront unless we win. We get paid a percentage of the money you receive from your car accident settlement or jury verdict. Win or lose, our firm covers all the upfront cost of litigation, including investigating your case, getting expert witnesses for your trial, taking depositions of the witnesses, and so on.
How Much Is My Car Accident Claim Worth?
How much your case is worth will depend on the type of injuries you have sustained, the type of treatment you received, and whether you'll make a full recovery, along with other related expenses. In most cases, we can't tell our clients how much their case is worth until we finish investigating. Ultimately, your case is worth what your attorney can negotiate with the insurance company or the amount of cash award granted by a judge or jury. That's why having an experienced attorney with a strong track record is vital. Our team can review your case in detail to arrive at a figure that we believe the insurance company should pay to compensate you for your present and future medical care, lost income, and other losses.
Is Pennsylvania a No-Fault State?
The majority of states in the U.S. are "fault" states, which means that the insurer of the at-fault driver in a car accident is financially responsible for paying for the damages that result. This includes injuries, medical expenses, and property damage. Meanwhile, "no-fault" states have accident victims to file claims against their own insurers for whatever they need to recover, regardless of who was at fault. However, Pennsylvania is unique because it is neither a "fault" nor a "no-fault" state. Instead, Pennsylvania is a hybrid state: each driver has the option of purchasing either fault or no fault insurance.
What Is Full vs. Limited Tort?
Pennsylvania also gives people a choice to choose between "full tort" and "limited tort" when choosing a car insurance policy. Full tort gives you the ability to sue a negligent driver for the damage caused to you in a car accident, including pain and suffering. With limited tort, you forfeit the right to sue for compensation for pain and suffering. Although limited tort insurance is less expensive, the amount you save might not outweigh emotional and physical suffering in the event of a car accident.
Representing Victims of Car Crashes in Pennsylvania
If you have been injured in a car crash, including Uber and Lyft accidents, seek advice from an attorney without delay. This ensures your claim is filed within the time limits required by law and allows important evidence to be preserved. Our firm has offices across the state, making our representation stress-free and convenient. Contact us immediately to learn more about how our firm can help you.
At HHR, we represent car accident victims throughout Pennsylvania and are prepared to help with personal injury cases of all kinds. Regardless of whether you suffered serious property damage, catastrophic injuries, or if you lost a loved one and are now facing a wrongful death case, give us a call. From motorcycle accidents to truck accidents and everything in between, we're the team to trust.
Contact Handler, Henning & Rosenberg at (888) 498-3023 to schedule an appointment.
Handler, Henning & Rosenberg has always been a family business. It's been 100 years, and if we look into the future another 100 years, we still see our family helping yours. We've been around for this long for a reason: we care about our clients and our communities, and every person at our firm does everything we can to help every client we represent.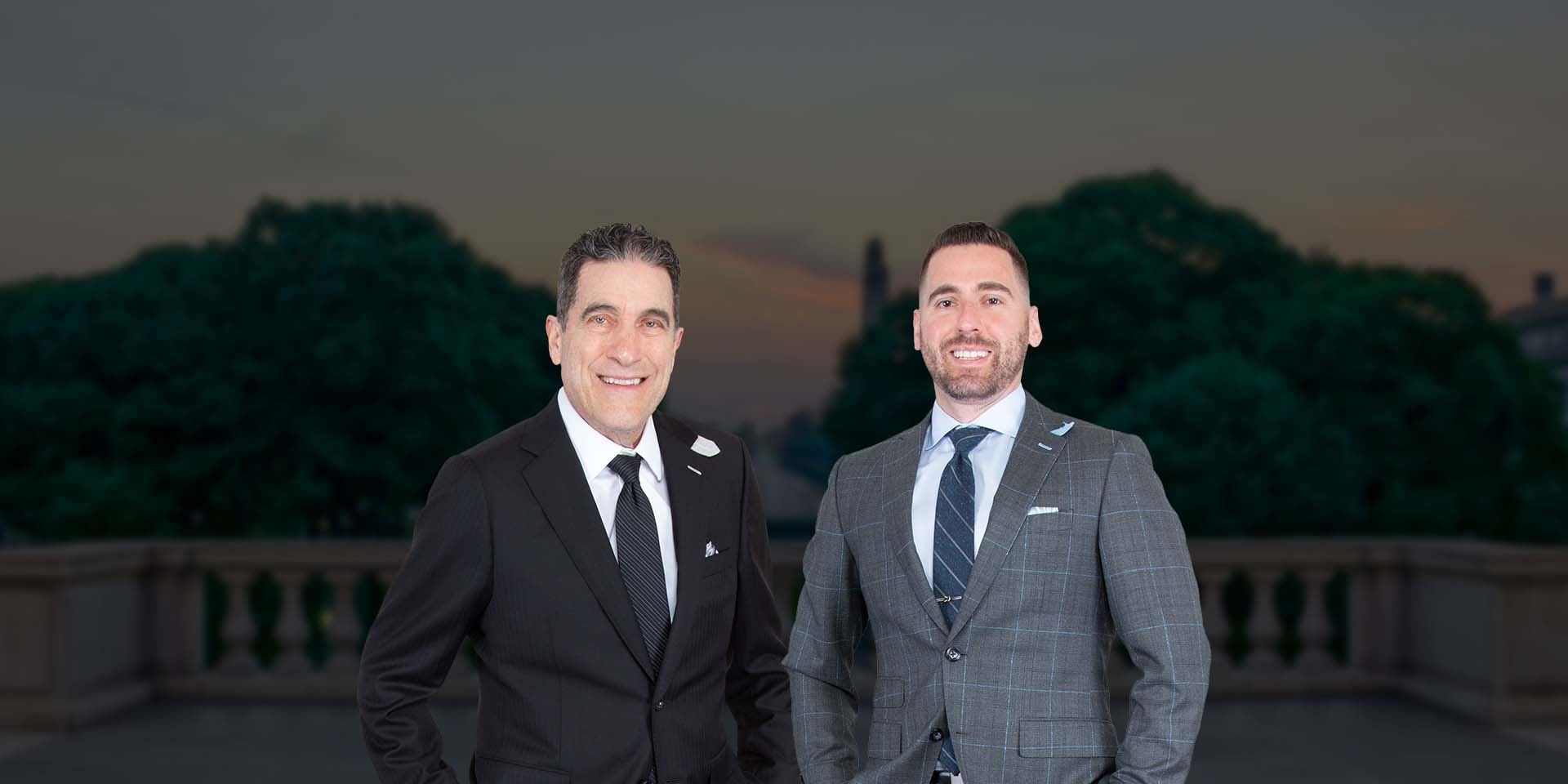 Put Experienced Lawyers on Your Side Compassionate in the Office. Victorious in the Courtroom.