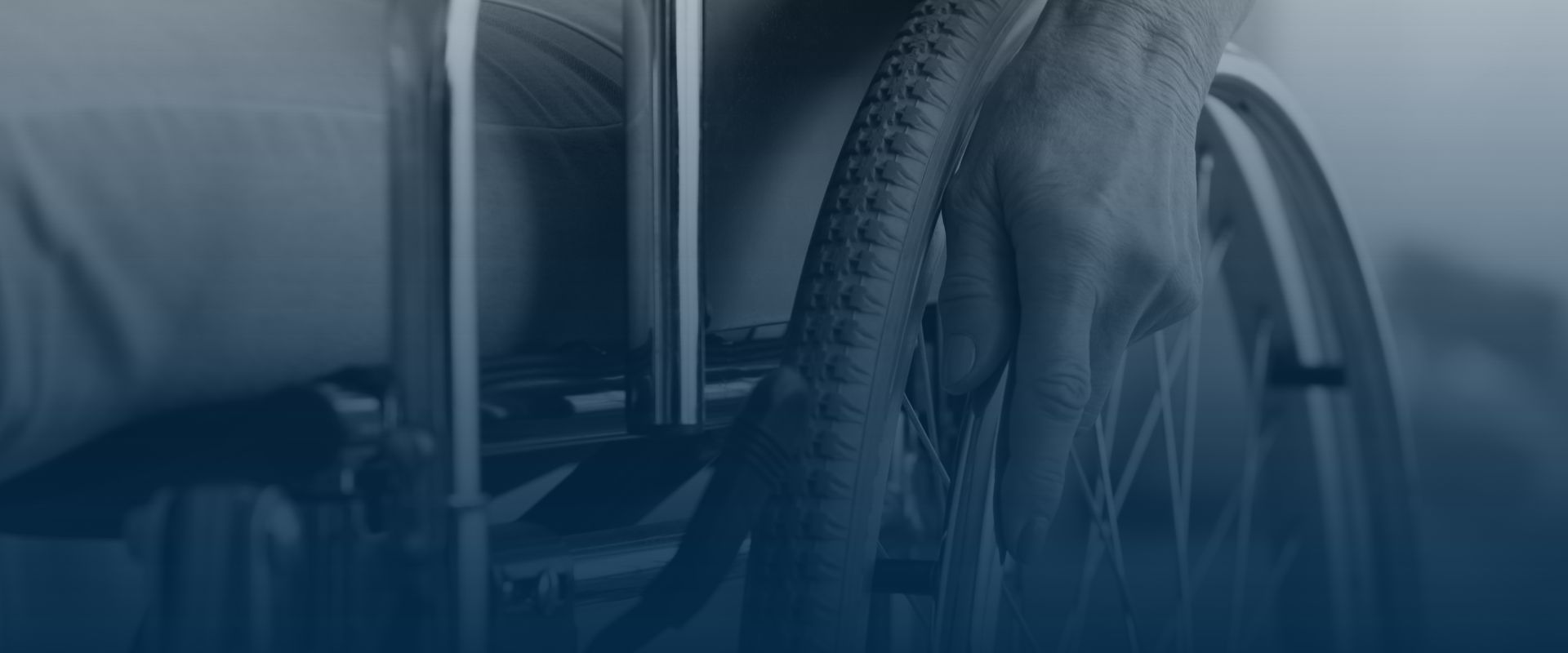 Were You or a Loved One Seriously Injured?
Call the Firm That Knows How to Win
Helped 40,000+ Pennsylvanians.

You pay us nothing unless we win.

We have 100 years of legal experience.
Pennsylvania Serious Injury Lawyers
Advocates for the Victims of Serious & Life-Changing Accidents
There are accidents that change everything—accidents that end our careers, that rob us of our mobility, that rob us of our ability to provide for our families, or be self-sufficient members of society. These accidents often leave us emotionally scarred, forcing us to process the trauma of our accident for years to come. Even when we're physically able to work, we may be mentally unable to make a living. These are what legal and medical authorities call "catastrophic injuries" or "serious injuries." Whatever name they go by, they mean the same thing: an injury that changes your life—for the rest of your life. The cost of treatment alone for most serious injuries can be six or seven figures, and that's not counting the years of diminished earning capacity and lost wages most survivors are facing.
Some examples of serious injuries include the following:
The Pennsylvania serious injury attorneys at Handler, Henning & Rosenberg have spent a century representing people after life-changing accidents. Since 1922, we've helped thousands of people recover their medical care, lost wages, and more through a variety of avenues. Our firm regularly handles workers' compensation claims, Social Security disability claims, and insurance claims, equipping us to maximize every possible source of relief for our clients' sake.
What Kind of Injury Warrants a Serious Injury Lawsuit?
Serious injuries, per the law, are injuries that affect your cognitive abilities or physical mobility either permanently or on a long-term basis. Apart from that definition, there's no "kind" of injury that qualifies as a serious injury—anything that impedes your brain or body's function long-term is a serious injury.
If you have a serious injury, filing a serious injury claim is absolutely warranted.
Serious injuries are guaranteed to affect your quality of life physically, socially, and financially. Earning a living may be many times more difficult, if not impossible. Most people with serious injuries are unable to enjoy their lives the way they used to, and often suffer from long-term mental anguish or physical pain. Serious injuries are also some of the most costly injuries a person can endure, costing hundreds of thousands (sometimes millions) of dollars to treat or accommodate. When you're facing a lifetime of uncertainty and recovery, it absolutely warrants holding the at-fault party accountable.
3 Signs That You Need to Call a Serious Injury Attorney
There are times where the stakes are so high, the moment calls for special measures. This isn't just a fender bender or a small healthcare claim—the money you get for your accident could be the only money you receive for the rest of your life. Are you prepared to fight (and win) against an insurance company all on your own? Here are the signs that you need to hire a serious injury attorney.
#1: Your Injuries Will Last for the Rest of Your Life
Permanent injuries are life-changing in more ways than one. Physically, you may not be as mobile as you once were; serious injuries often cause problems like chronic pain, paralysis, nerve damage, or loss of neurological function. For people who need to stand, move, lift, or do anything physical for a living, loss of mobility also means loss of income. Considering that serious injuries often incur incredible healthcare costs, loss of income would be even more devastating than it normally would.
An experienced serious injury lawyer has the resources to calculate how much your future medical care and lost income is worth, ensuring that your potential settlement or verdict could cover all of your losses for the rest of your life. If you're facing a lifetime of impairment, a catastrophic injury lawyer might be one of the few people who could make sure you have everything you need to provide for yourself.
#2: It's a Complex Accident with Multiple Parties
Minor accidents usually involve two people, plus the at-fault person's insurance company. Serious accidents are rarely that simple. In accidents that cause catastrophic injury (e.g, trucking accidents, construction site accidents), there are usually multiple parties involved: contractors, owners, insurers for each. When that happens, it can be difficult to determine liability—especially as every involved party insists that they aren't at fault.
Complex accidents means you may even be subject to counter-claims or cross-claims, especially if there is more than one injured party. Having a lawyer helps you navigate the difficult legal landscape of a serious accident. If you're one of many plaintiffs, having an experienced attorney makes it more likely that your voice will be heard.
#3: Your Insurer Isn't Playing Fair
Insurers often use tactics that delay or deny claims outright. For instance, some insurers will rotate or remove insurance reps from cases on a a frequent basis, forcing claimants to restart the claims process multiple times. In other cases, insurers may attempt to pressure claimants into accepting a low offer, knowing they'll accept out of desperation.
Having a lawyer means you can spend less time arguing with insurance reps, tracking down paperwork or making endless calls with customer service departments. Catastrophic injury lawyers cut through bureaucratic insulation to get to the truth: who was at fault, why the accident occurred, and what can be done to help you recover.
The 3 Steps of Getting a Settlement
Working toward a settlement has three distinct stages: the treatment phase, the negotiation phase, and the pre-litigation phase.
Ensuring You Get Medical Treatment
Our firm connects our clients with some of the best medical practitioners and specialists in Massachusetts (and the country) to make sure they get the best medical treatment possible. High-quality care means an accident victim can heal and recover as much as physically possible; once they reach that point, then our attorneys can calculate the cost of their care so far as well as estimate healthcare costs for the rest of their life.
If you are unable to afford medical treatment, then your attorney may be able to arrange a medical lien, which would allow you to receive medical care without paying any upfront costs. Instead, your medical costs are paid from the result of your claim.
Negotiating the Size of Your Settlement
Once you've physically recovered as well as you can, your attorney will gather up every document associated with your claim—medical bills, police reports, expert witness testimony, financial forecasts, pay stubs, and more—and create a demand package for the at-fault insurance company. Once they review it, the insurance company will either accept it, reject it, or provide a counter-offer.
You'll have the final decision about whether to accept a counter-offer or reject it, though your attorney will be advising you on the pros and cons of every option.
Pre-Litigation Settlement
If you and the insurer come to an agreed settlement amount, you'll sign a settlement release that resolves your claim. Once that's done, our law firm will do everything we can to maximize how much of it you receive, like negotiating with medical providers to shrink your bill or lower the final cost of your treatment.
If your insurer rejects our demand package or does not offer a settlement that meets your needs, Handler, Henning & Rosenberg LLC is prepared to take your case to court. As experienced courtroom litigators, we're equally comfortable negotiating your settlement as we are trying a case to verdict.
How Much Is My Serious Injury Case Worth?
How much your case is worth is entirely dependent on a few key details, particularly how much money you've lost as a result of the accident; this is what the law calls "damages." However, severe accidents also include damages that aren't able to be measured in dollars lost—that's where having an aggressive and experienced litigator makes an enormous difference.
Your case's value will be primarily determined by:
Your medical costs
Cost of future care
Lost income
Lost earning ability
For catastrophic injuries, your claim will also include damages for pain and suffering, loss of consortium, loss of companionship, and other non-economic damages. In wrongful death cases or cases where the defendant is found criminally negligent, you may be entitled to punitive damages.
To learn the specific amount your case might be worth, you'll need to speak with an attorney at HHR so that we can take a look at your medical records, police report, statements, and other evidence. Call (888) 498-3023 today to learn your legal and financial options.
Pennsylvania Serious Injury Lawyers Serving Carlisle, Hanover, Harrisburg, Lancaster, Schuylkill County & York, PA
Who you choose to represent you after a catastrophic accident will determine what the rest of your life looks like. This may be your only chance to replace your lost income, to pay off your present and future medical care, and provide for your family. Would you want to entrust your case to someone who doesn't regularly win life-changing verdicts—who hasn't investigated serious cases before?
When you're facing a heavyweight problem, you need a heavyweight contender to face it. Our injury firm has won thousands of results and secured tens of millions of dollars for our clients, helping them get their lives back after devastating accidents. For generations, Pennsylvania has relied on Handler, Henning & Rosenberg to protect them, fight for them, and secure their futures.
Speak with an attorney to review your options for free: call (888) 498-3023or contact us onlinetoday.
Handler, Henning & Rosenberg has always been a family business. It's been 100 years, and if we look into the future another 100 years, we still see our family helping yours. We've been around for this long for a reason: we care about our clients and our communities, and every person at our firm does everything we can to help every client we represent.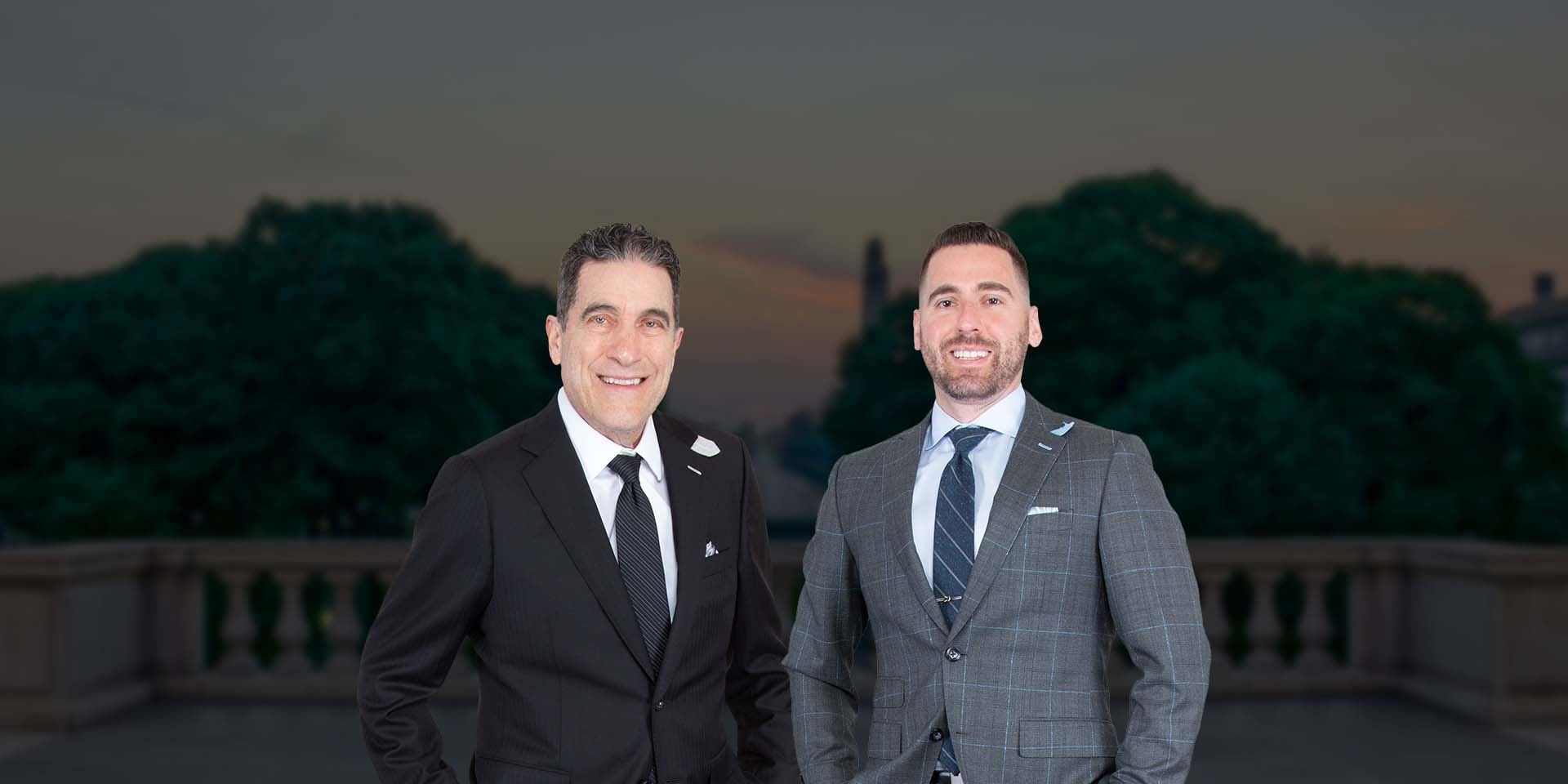 Put Experienced Lawyers on Your Side Compassionate in the Office. Victorious in the Courtroom.