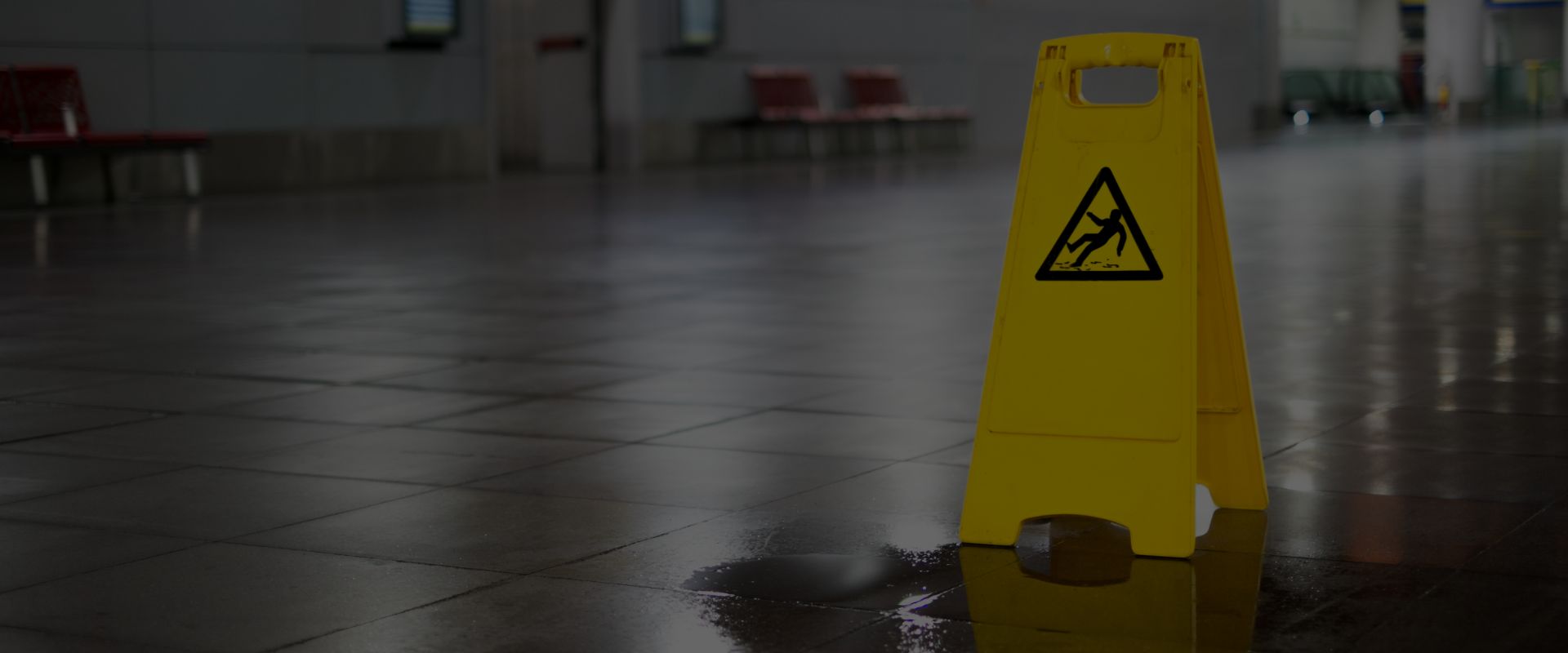 HURT IN A SLIP & FALL ACCIDENT?
START YOUR CLAIM WITH A
FREE CASE EVALUATION
Pennsylvania Slip & Fall Accident Lawyers
Fighting for Victims of Negligent Property Owners & Managers
One million people will visit the hospital this year after suffering a slip and fall.
Statistically, at least 50,000 of those people will suffer a bone fracture, whether it's an arm, leg, vertebrae, or hip. Slips and falls are serious accidents, as half of all accident at-home deaths were due to a fall—most of them at ground level.
Besides broken bones, slips and falls can also lead to injuries such as the following:
Slip and fall injuries can be devastating, particularly for those who are elderly or already suffering from conditions that make them frail or prone to serious medical complications. What also makes them devastating is that they are ultimately preventable. With proper precautions and vigilance, property owners and work site supervisors can prevent the vast majority of fall injuries—but people's negligence continues to injure workers and customers every day.
If you were or a loved one was injured in a slip and fall accident, speak with our Pennsylvania slip and fall attorneys. Our clients pay nothing unless they win, and our firm has helped them win tens of millions of dollars.
Pennsylvania Slip & Fall Settlement
In one Pennsylvania slip and fall case, a man who was injured settled the case for $28,000. Glen Guy fell on a patch of ice as he was walking down a set of steps to reach a mailbox in Philadelphia. Guy fell backwards, was knocked unconscious, and was transported to the hospital. The complaint alleged he suffered rib fractures and a pneumothorax fracture that required a chest tube to be inserted. The complaint filed by Guy's attorney alleged that the Postal Service breached the duty of care by failing to keep the area around the mailboxes clear of hazardous conditions, in this case, ice.
This case settled outside of court; however, the defense could have argued that the Postal Service was not responsible for the conditions that led to the slip and fall accident. This is a common defense in many Pennsylvania slip and fall cases. An experienced Harrisburg premises liability attorney understands how to argue against this type of slip and fall defense to prove that even though the owner may not have been responsible for the conditions that caused the accident the property should have known about the condition and failed to correct the condition.
Southampton Pennsylvania Slip & Fall Jury Verdict
A federal jury awarded a Bucks County woman over $800,000 in a Pennsylvania slip and fall case that occurred at the Pathmark on Franklin Mills Avenue. Barbara Ferguson was at the Pathmark in the course of her employment when she tripped over a box that was being used as a doorstop. According to her complaint, Ferguson suffered multiple injuries from the slip and fall including a dislocated right shoulder with four fractures, a fractured knee, carpal tunnel syndrome in her wrist, neck injuries, back injuries, and depression. Ferguson sued Pathmark and several other defendants for her damages.
Defense attorneys argued that Ferguson knew the box was being used as a doorstop because she admitted she saw the box on her way into the office. The manager stated the box had been used as a doorstop for some time without incident. The jury ruled that the negligent acts of the defendant resulted in Ferguson's injuries.
Defendants in a Pennsylvania slip and fall case often try to argue that the injured person knew about the condition; however, that slip and fall defense does not always work. Even though the accident victim knew about the condition, it does not always release the defendant from liability.
Proving Negligence in a Pennsylvania Slip & Fall Claim
Premises liability is sometimes an intimidating claim for someone suffering from an injury to make. Sometimes, the thought of blaming a person who likely was not even present at the time of an accident seems like a lofty goal. However, premises liability is a real and valid option for those who need compensation after injuries.
The Three Crucial Factors to Prove Fault Slip & Fall Claims
Duty of Care
Like any other premises liability claim, individuals are grouped by which type of visitor to a property they are. A person's visitor status defines how responsible a property owner is for their injuries. This is also known as duty of care. For most slip and fall claims, the injured person is might be an invitee. An invitee is a customer at a store, an occupant of a rental home or apartment, or a client at a business. In other words, an invitee is someone who is expected to be on a property and should be protected by the owners of the property. Other types of visitors include entrants, licensees, and trespassers.
Was the Accident Preventable?
The first step to proving fault in a slip and fall claim is by examining the property owner's responsibility to the injured. An attorney will investigate the circumstances of a slip and fall accident and assess whether the property's owner failed to ensure that it was safe for visitors. Courts will examine if a person was acting responsibly and if the surface which caused them to fall was adequately maintained or marked for danger.
Did the Property Owner Cause the Accident?
This is the final, most important, and sometimes most difficult thing to prove during a slip and fall claim. An attorney will use evidence from the scene of the accident and the property owner's duty of care owed to their client to prove fault. An experienced attorney will prove that the property owner owed the client care, was negligent with property maintenance and will combine these factors to prove fault.
After a serious fall, the injured often have one question: how do you prove fault after a slip and fall accident? Slip and fall accidents are serious, and they account for over 8 million emergency room visits each year. This means that an experienced premises liability attorney will know how to prove negligence for your recovery.
Pennsylvania's Premises Liability Champions. Call Today!
Handler, Henning & Rosenberg LLC fights for the victims of negligent property owners and supervisors. When people suffer injury due to a wet floor, a lack of safety railing, unsafe walkways, or any number of premises liability issues, our firm is the one they call. Our Pennsylvania slip and fall lawyers help our clients replace lost wages, afford medical care, file for workers' compensation, and whatever else they need to move forward. Our firm has been protecting Pennsylvania workers, pedestrians, and families since 1922.
We're one of the largest, oldest, and most established firms in Pennsylvania's history—and we're as active in shaping the legal landscape as we've always been. Our nationally-renowned lawyers, led by a former deputy attorney at the Bureau of Consumer Protection, have won tens of millions of dollars for our clients. In short, we help people get their lives back.
Call (888) 498-3023 or contact us online to schedule a free review of your case by a Pennsylvania slip and fall attorney. We're more than happy to help you explore your options.
Handler, Henning & Rosenberg has always been a family business. It's been 100 years, and if we look into the future another 100 years, we still see our family helping yours. We've been around for this long for a reason: we care about our clients and our communities, and every person at our firm does everything we can to help every client we represent.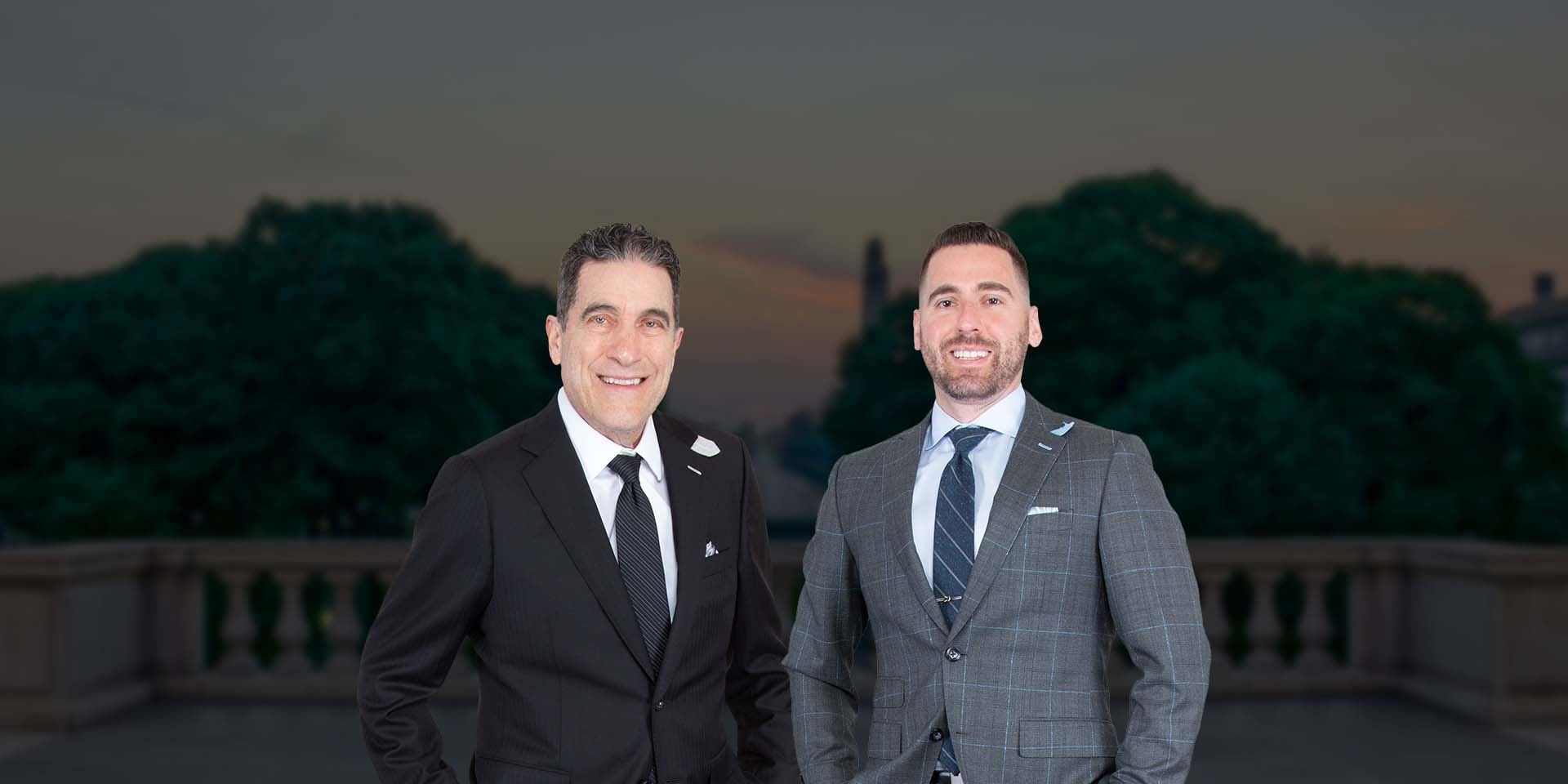 Put Experienced Lawyers on Your Side Compassionate in the Office. Victorious in the Courtroom.