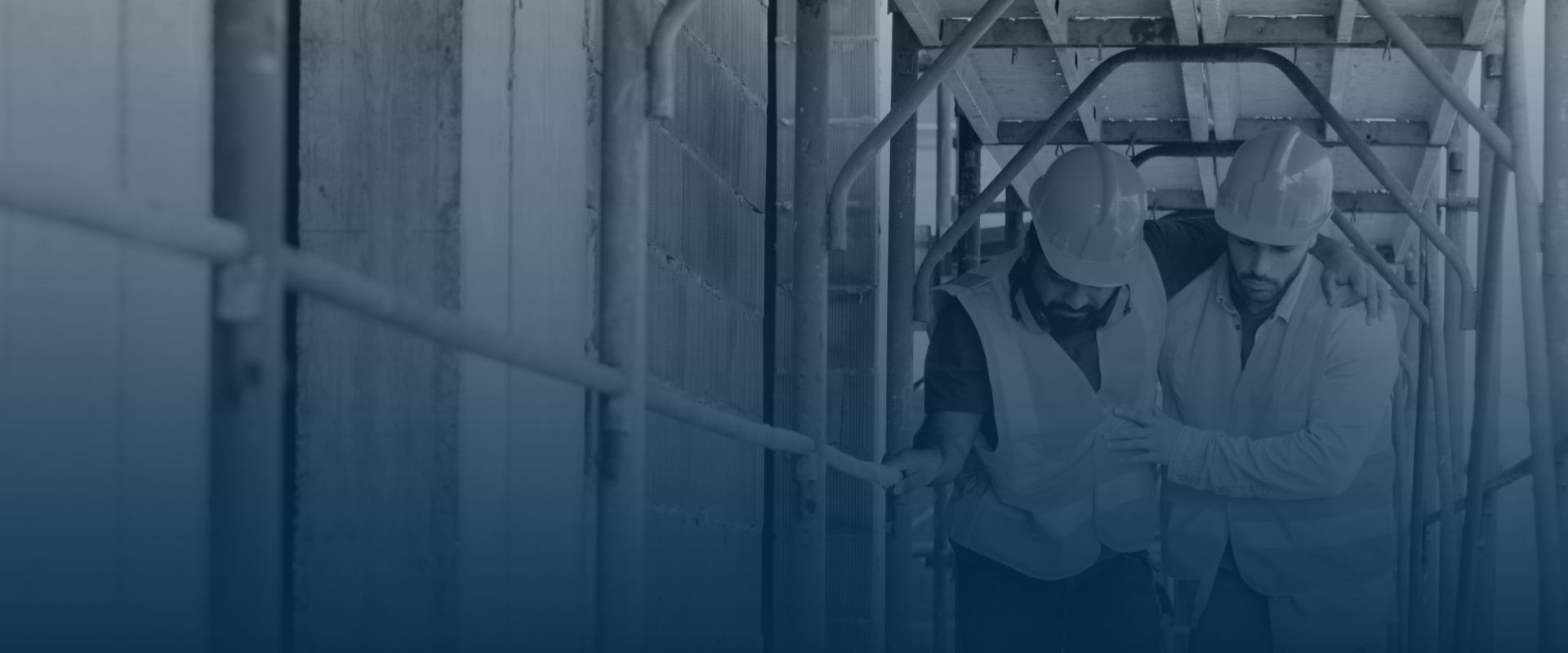 FIGHTING FOR THE RIGHTS OF INJURED WORKERS
We've Been Winning
Cases
Since 1922
Helped 40,000+ Pennsylvanians.

You pay us nothing unless we win.

We have 100 years of legal experience.
Pennsylvania Work Injury Lawyers
Serving Clients Throughout Pennsylvania. Offices in Carlisle, Hanover, Harrisburg, Lancaster, Schuylkill County & York, PA
For employees, work injuries are one of the most common threats to their livelihoods and financial security. In many cases, work-related injuries don't even result from a single accident, but a series of small injuries and aches that compound over the years. Repetitive stress injuries and orthopedic injuries are among the most common causes of lost productivity in the United States.
At Handler, Henning & Rosenberg, we fight for employees who have lost wages, earning ability, and financial stability due to injuries suffered on the job. Employers should create safer environments for workers or take responsibility for the injuries suffered by them—but companies rarely do either without legal action. Since 1922, HHR has been responsible for hundreds of workers whose livelihoods have been threatened by work injuries, helping them get the medical care and financial support they need.
When you work with our firm, you will work with a legal team that includes J. Jeffrey Watson who is certified as a specialist in the practice of workers' compensation law by the Pennsylvania Bar Association Workers' Compensation Law Section. We have an in-depth understanding of both personal injury and workers' compensation law, and we are ready to go to work for you.
For a free consultation on your case, call (888) 498-3023 or contact us with our fast online form. Our Pennsylvania work injury lawyers are more than happy to answer your questions.
The Most Common Work Injuries in the United States
Industrial jobs and construction work rank among the most dangerous jobs in the U.S., with the top four construction injuries getting their own OSHA nickname: "The Fatal Four." These four events (falling from a height, electrocution, impact from falling objects, and getting caught between two hazards) cause hundreds of deaths on an annual basis.
Not all injuries are fatal, but many still cause severe losses for workers:
Broken bones
Overexertion
Lower back injuries
Repetitive motion injuries
The Lifelong Injuries Caused by Workplace Falls
Falls from a height are traumatic events. Factors like age, hardness of landing surface, and body part to make initial impact can make the difference between life or death. For those who survive falls from a height, they're facing a lifetime of medical costs, lost wages, and diminished earning capacity. Grieving families face the same, as well as the lifelong loss of companionship that follows grief.
Injuries resulting from falls include the following:
Traumatic brain injuries
Spinal cord injury
Severe fractures
Paralysis
Orthopedic injuries
Companies are ultimately responsible for the safety of their workers. When workplaces are left without safety railings or safe practices, workers need to hold their employers accountable for their fall-related losses. It's the only way that people with lifelong injuries will be able to recover what they need—and it's the only way for regular people to force companies to change their practices.
What Industries Are Most at Risk for Work Injuries?
Workplace injuries can occur in any industry, but some are more susceptible to them due to the inherent hazards associated with the nature of their work.
Here are the occupations in Pennsylvania that tend to have a higher risk for injuries:
Construction Industry: The construction industry is notorious for being high-risk due to the dangerous nature of the work. Construction workers frequently deal with heavy machinery, heights, electric installations, and hazardous materials. Common injuries include falls, struck-by-object injuries, electrocutions, and caught-in/between accidents, often referred to as the "Fatal Four" in the industry.
Healthcare Industry: Healthcare workers, including nurses, doctors, and support staff, are at a heightened risk for injuries. These range from musculoskeletal disorders due to lifting and moving patients, to needlestick injuries, to violence from patients or their family members, and exposure to infectious diseases.
Manufacturing Industry: The manufacturing sector involves heavy machinery, repetitive motions, and handling of potentially hazardous materials, making it a high-risk environment. Injuries can include machine entanglement, overexertion, repetitive strain injuries, and chemical burns or exposure.
Oil and Gas Industry: Oil and gas extraction involves complex and potentially dangerous processes. These workers may be exposed to the risk of explosions, fires, machinery accidents, falls, and exposure to harmful substances.
Refinery and Chemical Plants: Working in refineries and chemical plants expose workers to a unique set of hazards such as chemical leaks, explosions, fires, and equipment-related injuries.
Warehouse Industry: Warehouses involve a lot of manual handling of goods, operating heavy machinery, and potentially working at heights. Common accidents include forklift accidents, lifting injuries, slips, trips, and falls.
Agriculture: Farm workers often operate heavy machinery, deal with large animals, and perform strenuous physical labor, leading to a variety of potential injuries.
Despite the inherent risks associated with these industries, employers are obligated to ensure the safety of their employees by providing proper training, personal protective equipment, and adhering to all safety regulations. If you've been injured at work, it's crucial to consult with a knowledgeable work injury attorney who can help you understand your rights and guide you through the complex process of securing the compensation you deserve.
Pennsylvania Truck Driver Injuries
Truckers sometimes get a bad reputation for driving carelessly or aggressively, but most truck drivers are highly trained and cautious. They are at risk of being injured on the job like any worker, and at times they are pushed beyond their limits—and in violation of trucking regulations—to drive long hours, take shorter breaks, or drive vehicles that have not been properly loaded, inspected, or maintained.
Our work injury lawyers represent injured truck drivers throughout Pennsylvania, helping them recover fair benefits for their injuries. We help truckers injured in truck accidents as well as in incidents involving loading, unloading, maintenance, and other warehouse accidents.
Can You Sue Your Employer for Work Injuries?
Because companies are responsible for the safety of their employees at work, they must provide the reasonable accommodation of a safe workplace. However, because workers' compensation is a "no-fault benefit" in Pennsylvania, a worker may not sue in addition to receiving these benefits in the event of a work injury.
Requirements from OSHA for Reporting Serious Injuries
The Occupational Safety and Health Administration (OHSA) announced a ruling on November 5, 2014, that implements guidelines for employers to report serious work injuries. The new legislation went into effect January 1, 2015, and required employers to notify OSHA whenever an employee is killed on the job or a worker suffers an injury that requires hospitalization, results in an amputation, or after the loss of an eye.
The new rule comes in response to findings by the Bureau of Labor Statistics that 4,405 workers were killed on the job during 2013. Prior to this, employers were not required to report single instances whereby an employee was hospitalized, only situations that involved three or more employees being admitted to the hospital were required.
Now, under the newly developed rule on reporting severe injury or illness in the workplace, employers must notify OSHA within eight hours of an employee fatality. Reporting an amputation or loss of an eye at work must be reported by employers within 24 hours. All employers are expected to comply, even those exempt from maintaining injury and illness records.
5 Simple Ways to Prevent Workplace Accidents
Employees and employers cannot control everything that occurs while on the job; however, both employees and employers can take steps to reduce the risk of workplace accidents. Read below for 5 actionable ways to reduce the risk of being injured on the job!
#1: Wear Personal Protective Equipment
Employers should provide each employee with protective equipment required pursuant to the type of industry and job. More importantly, employers should train employees in the proper use of personal protective equipment, and employees should wear these items whenever they're at the work site.
Examples of personal protective equipment that reduce the risk of injury include:
Eye protection
Hard hats
Ear protection
Steel-toed boots
Gloves
Harnesses
#2: Enforce Vehicle Safety Checklists & Maintenance
If employees use company vehicles, employer should ensure that all vehicles are maintained in top working order. Employees should check the safety of the vehicle before driving and obey all traffic laws while driving. Employers should develop and implement a safe-driving policy for all company-owned vehicles. Encouraging safe driving, frequent maintenance, and constant vigilance is one of the most effective ways to keep yourself (or employees) safe—and it doesn't require new equipment.
#3: Wear Layers Appropriate for Extreme Conditions
Some jobs may require employees to work in extreme conditions (i.e. hot or cold weather, snow, ice, rain, etc.). High and low temperatures can result in serious workplace illnesses and injuries. To prevent injury employees should wear the proper number of layers of clothing for the weather and stay hydrated when working outdoors. Employers should install heating devices or provide cooling stations when necessary. Employers should also reduce the number of work hours during extreme weather conditions.
In extremely hot areas, frequent water breaks (and easy access to drinking water) is an absolute must. Create policies and install machines to encourage better water drinking habits.
#4: Immediately Report Safety Issues
Employees should report safety issues to the employer immediately. Do not assume that an employer is aware of a dangerous or hazardous situation. Employers—create a culture of accountability. Let your people know that it is everyone's responsibility to keep each other safe and informed of potential hazards. Create policies that reward or encourage the fast reporting of safety issues.
#5: Immediately Fix Safety Issues
Employers are required to fix or resolve any dangerous or hazardous situations on the jobsite. As soon as an employee reports a safety issues, the employer would resolve the situation immediately. A failure to do so could result in the worker having a civil lawsuit for purposefully ignoring a dangerous situation that could result in an injury or death.
Hurt on the Job? Call Us Now.
If you've experienced any type of injury due to your job duties, you owe it to yourself to seek compensation. Our attorneys have over a century of combined experience with work-related injuries, serving hundreds of clients every year with sizable results, thorough investigation, and dedication to their long-term well-being. We have offices in Carlisle, Hanover, Harrisburg, Lancaster, Schuylkill County, and York. It's free to call us to find out if you have a case—let us answer your questions and give you the clarity you deserve. Even if you don't seek litigation, it benefits you to have answers.
Our work injury attorneys pay for all the expenses of every case, and we only get paid when our clients obtain a settlement or verdict. We look forward to hearing from you.
Handler, Henning & Rosenberg has always been a family business. It's been 100 years, and if we look into the future another 100 years, we still see our family helping yours. We've been around for this long for a reason: we care about our clients and our communities, and every person at our firm does everything we can to help every client we represent.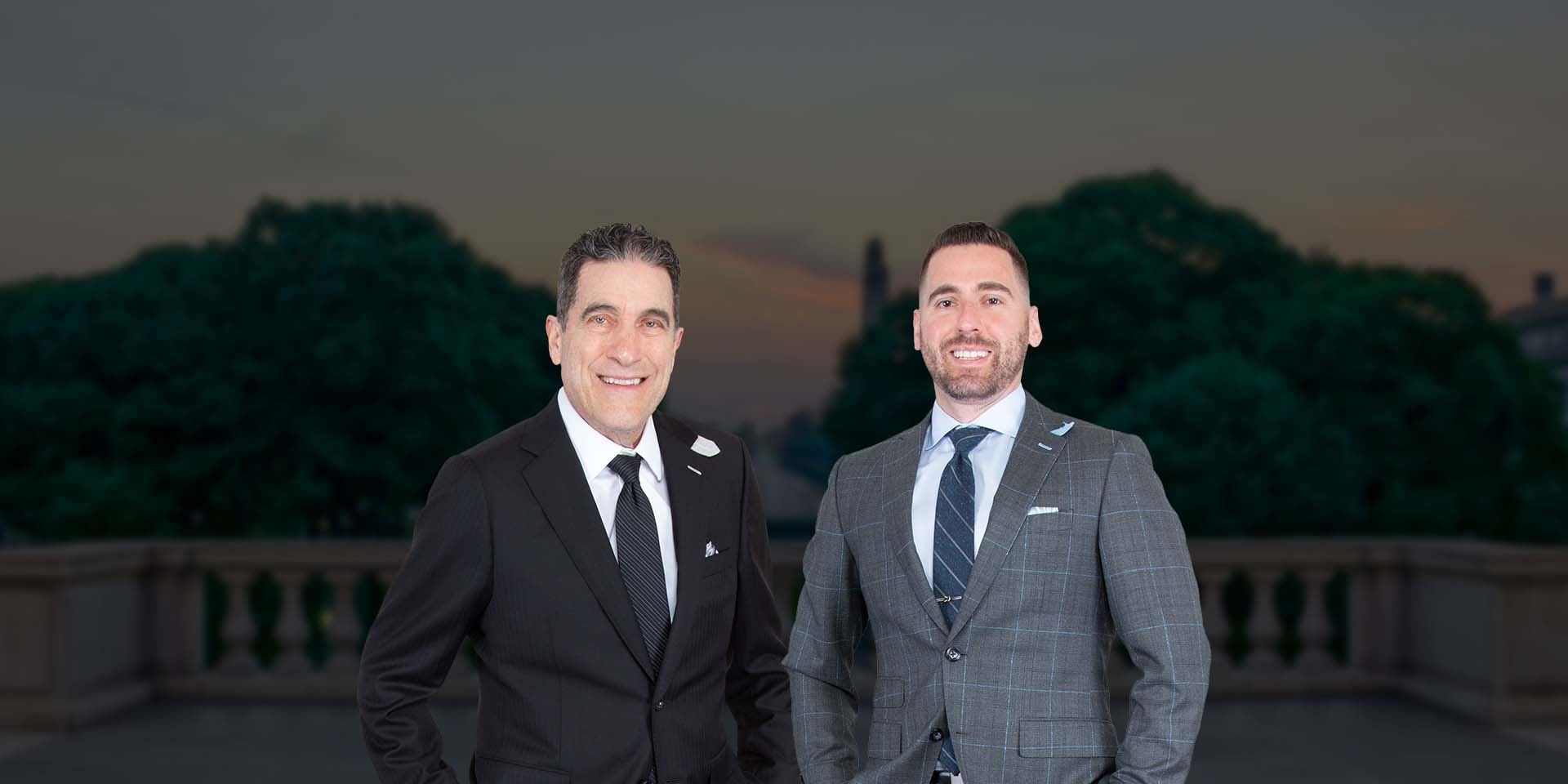 Put Experienced Lawyers on Your Side Compassionate in the Office. Victorious in the Courtroom.