Hurt by a Big Truck?
One Call...Does It All®.

Call HHR Today!
Helped 40,000+ Pennsylvanians.

You pay us nothing unless we win.

We have 100 years of legal experience.
Pennsylvania Truck Accident Attorneys
Helping Those Injured in Big Rig Accidents in Carlisle, Hanover, Harrisburg, Lancaster, Schuylkill County & York
Being involved in an accident with a large truck is very different from a typical car crash. Commercial truck accidents cause horrific injuries that often result in permanent disabilities or death. A passenger vehicle or motorcycle cannot protect themselves against the sheer size and weight of a large truck. Therefore, victims in a truck accident often suffer severe physical, emotional, and financial damages. A truck accident attorney can help ensure that the victims receive a fair settlement in the form of compensation for property damage, medical expenses, and/or wage loss.
Handler, Henning & Rosenberg LLC: Excellence Since 1922
The safe transportation of goods lies in the hands of truck drivers and the laws that govern the trucking industry. Unfortunately, by enforcing strict deadlines and quotas, the industry is known for indirectly incentivizing the fast delivery of goods. To meet these expectations, many drivers compromise the safety of others by disregarding regulations and being reckless on the road. When a truck driver is negligent, it can lead to severe roadway accidents.
Hurt by a Big Truck? We Get Big Results!
At our firm, we understand the devastation that a truck accident can have on an individual and their loved ones, especially in a case that resulted in wrongful death. Since 1922, Handler, Henning & Rosenberg LLC has upheld the rights of the injured throughout Pennsylvania. We are passionate about pursuing a case outcome that meets our clients' needs and secures their futures. We have won tens of millions on behalf of our clients. Call (888) 498-3023
What Will Your Truck Accident Attorney Do For You?
Investigate the Accident
A truck accident investigation is much different from an investigation of an accident involving just passenger vehicles. For example, a truck accident attorney must act quickly to ensure the evidence on the truck's black box is not recorded over or otherwise destroyed. If the lawyer does not send notice to the truck owner, this important evidence could be lost. Conducting a thorough and comprehensive truck accident investigation is crucial for proving fault. If you cannot prove fault, you will not be entitled to damages.
Negotiate a Settlement with the Insurance Company
Insurance companies aggressively fight truck accident claims. Truck accident attorneys understand the tactics used by these companies and the best way to combat these tactics. In some cases, it may be better for the accident victim to negotiate a settlement rather than file a lawsuit. It is vital that you have an experienced truck accident attorney who is also a skilled negotiator by your side.
File a Truck Accident Lawsuit
If the insurance company fails to negotiate, your truck accident attorney will file a lawsuit. Part of filing a lawsuit is identifying all of the potential defendants. In a truck accident lawsuit, you could have several defendants including the driver, the company, the owner of the tractor/trailer, and other parties. It is important to name all of the defendants in order to maximize your chance of recovering full compensation for your injuries. A truck accident attorney protects your best interest! Call now for more information.
Truck Accident FAQ
How Can I Protect My Rights After a Truck Accident?
The best thing you can do is call an attorney as soon as you're able. Truck accidents are usually well-documented, with numerous witnesses, records, and logs with information about what happened. The vital thing is to make sure the evidence is gathered by someone with your interests in mind. The sooner you call a lawyer, the sooner you'll be able to build a case against the at-fault driver. An attorney is also authorized to speak on your behalf to your insurance company and the trucking company's insurance company, which means you'll be able to focus on recovering, not paperwork.
What Should I Do After a Trucking Wreck?
The first thing you should do is seek medical attention. Truck accidents often leave motorists in the hospital, but even if you weren't hospitalized, you need to see a doctor. Due to your adrenaline, commercial vehicle injuries may not manifest immediately. Seeing a doctor immediately not only provides you with critical medical attention, but also creates an official medical record tied to the truck accident. If you end up making an insurance claim, how long you take to see a doctor will be used against you.
What If the Trucking Company Contacts Me?
We do not recommend speaking to the trucking company on your own. For one thing, it's likely that the trucking company is 'fishing,' or looking for you to say something that absolves them of responsibility or makes you sound at-fault. Even if the trucking company is calling to offer you a settlement, you'll want to speak to an attorney before speaking with the trucking company. Having an attorney in your corner makes it more likely for the trucking company to settle in your favor, but not having a lawyer could put your finances in jeopardy.
Who Can Be Sued After a Truck Crash?
There are a number of parties who could be at fault for your truck accident. The most obvious defendant is the truck driver and the driver's employer. If the trucker was at fault, their company is liable for the damage done to you. Even if the trucker isn't at fault, the rig's owner may be held liable for bad maintenance. If the trucker is an owner-operator, then their company or insurer will be responsible for your losses. However, there are also cases where the truck manufacturer might be at fault if the crash was caused by a faulty part. Truck maintenance companies may also be held responsible if the crash was caused (in part or in full) by negligent repairs.
How Long Do I Have to File a Lawsuit After a Truck Accident?
The statute of limitations for personal injury in Pennsylvania is two years from the date of injury. This applies to truck accidents, where you would have two years from the date of the accident. Keep in mind that truck accidents often require thorough investigation, so we recommend calling as soon as possible. This gives your attorney as much time as possible to investigate your case before filing.
How Much Will It Cost to Hire a Truck Accident Lawyer?
Nothing up front. Truck accident lawyers, including us, use "contingency fees" with truck crash cases. Essentially, we don't receive any money unless we get you a verdict or settlement. We cover all the costs of trial, from hiring expert witnesses to paying court fees, so there's zero risk to calling us. In return for taking on the risk and putting in the work, our firm gets an agreed-upon portion of your settlement or verdict. In short, it costs you nothing out-of-pocket to hire an attorney. Anyone can have a world-class lawyer in their corner, giving everyone a chance at getting justice when they've been injured.
How Much Is My Truck Accident Case Worth?
The total expense of the truck accident case will be the amount of damage the accident caused, both physically and mentally. The purpose of paying auto and medical insurance is to cover the cost incurred from the accident. However, if the crash involves something like long-term care, your health coverage may not be enough. The case against the large truck's insurance company, therefore, increases in value monetarily the more you need it. Likewise, no two auto accidents are the same.
One collision could cost the driver of a smaller vehicle an exorbitant amount of physical therapy expenses, while another driver might survive the collision with nothing more than a damaged vehicle. In the first scenario, the driver is likely to get a settlement worth more than $100,000, while the second driver may only get $20,000.
The best way to calculate how much your case will be worth is to consult your physician and a good Pennsylvania truck accident attorney. Your doctor can predict how much treatment you will need, while your attorney can organize your case and prepare to defend your claim against the insurance company (which will do its best to minimize how much it has to pay).
Common Causes of Tractor-Trailer Accidents
Since large trucks—otherwise known as tractor-trailers, 18-wheelers, semi-trucks, big rigs, etc.—have become a relied-upon mode for the transportation of goods, accidents have become commonplace. Due to their large size and weight, trucks can wreak havoc on other motorists. Some truck drivers are not part of a union or are sole proprietors, which may mean that they are not held accountable to the same safety standards. Over the years, our firm has handled numerous Pennsylvania truck accident cases. We work to uphold a tradition of success in helping our clients obtain compensation for their truck accident injuries or property damage.
Causes of truck accidents often include:
Driver fatigue
Driver error, such as speeding
Driving under the influence (DUI)
Improperly-weighted loads
Unsecured loads
Defective equipment manufacturing
Inadequate driver training
Unqualified or unlicensed truck drivers
Insufficient vehicle maintenance
Our firm can meticulously investigate the circumstances surrounding your crash with a tractor-trailer or other large truck and press charges against the appropriate parties. In many cases, drivers may be held accountable for disregarding federal regulations and altering their log books. The sooner that you enlist the help of our experienced truck accident lawyers, the sooner that we will be able to pursue financial recovery on your behalf.
How Are Truck Accidents Different from Other Types of Car Accidents?
Truck accidents are different from other car accidents due to the federal regulations governing truck drivers, trucking companies, and the trucking industry and the fact that gathering evidence is much more extensive in a truck accident. Another difference requiring special handling is the fact that there are often several defendants in a truck accident and the injuries tend to be much more severe.
Truck accidents must be handled with a different level of care than other types of road collisions. During a truck accident investigation, determining who is at fault can be a complicated process. An experienced truck accident attorney will be able to guide you through your claim to build the strongest possible case.
For example, the preservation of the truck's internal record or log is a crucial step in building a successful case and obtaining justice for victims. Other federal laws and regulations exist that add an extra layer of complexity to a truck accident case. It takes the knowledge and experience of a truck accident attorney to build a successful case.
Factors that make truck accidents more complex include:
Property Damage: Damages may be higher and considerably expensive due to a truck's commercial value, massive size, and heavy weight.
Personal Injury: Occupants of vehicles are more likely to be injured in accidents involving trucks. This may result in higher medical costs related to severe injuries caused by the behemoths of the road.
Regulations: Commercial vehicles are managed by a set of complex regulations. These rules can be difficult to navigate for those who do not deal with them on a regular basis.
Insurance: Due to being considerably more expensive than a regular policy, insurance for trucks is a valuable source of profit. This means that insurers will resist plaintiffs' claims more aggressively as they look to protect their profits.
Laws Regulating the Trucking Industry
Pennsylvania has laws that pertain to operating automobiles within the state; however, the truck industry is regulated by the Federal Motor Carrier Safety Administration (FMCSA). The FMCSA sets standards for commercial trucks, truck drivers, trucking companies, and the trucking industry. These are designed to make the operation of commercial trucks safer and reduce the number of trucking accidents. Your attorney must understand these federal regulations and laws in order to handle your personal injury claim properly.
Truck Accident Investigations & Gathering Evidence
Insurance companies have special teams that quickly go to the crash site to begin an investigation. They are searching for evidence they can use to limit their liability. A Pennsylvania truck accident lawyer must also act quickly to identify and preserve evidence before it is destroyed or lost. For example, the truck's black box contains vital information such as the speed of the truck and if the brakes were applied prior to impact. The attorney must immediately notify the truck company to preserve the information on the black box.
The attorney must also request the logbooks, maintenance records, truck inspections, driver qualifications, and other information that is specific to a truck accident. If the attorney handles the case like any other car accident, vital information could be lost.
Another reason the attorney must conduct a thorough investigation is to identify all of the defendants. Truck cases often have more than one defendant compared to a car accident that only has the other driver as a defendant. In a truck accident case, you may have the driver, the truck company, a parts manufacturer, and the shipper as potential defendants. Identifying who was responsible for the truck accident is essential in order to obtain compensation for damages.
Federal Truck Regulations to Prevent Drowsy Truck Drivers
According to the Centers for Disease Control (CDC), drowsy driving is a growing problem in the United States. Drowsy driving makes it more difficult to pay attention to the road; reduces the reaction time to break or swear suddenly; and, affects the driver's ability to make good decisions. Drowsy driving can be particularly dangerous for commercial truck drivers. In fatal crashes involving large trucks, 71% of the fatalities during 2013 were occupants in other vehicles. Some of the rules and regulations governing the trucking industry can help reduce the risk of truck accidents by specifically targeting the dangers of drowsy driving.
FAQs About Trucking Safety Rules
Hours-on-duty rules are designed to protect everyone on the road by limiting the number of hours a truck driver can work without rest or sleep. This decreases the risk that a truck driver is driving while drowsy or fatigued.
11 hours is the maximum number of hours a truck driver can drive during the course of a day (24-hour period).
During a 24-hour period, a truck driver must have at least 10 consecutive off-duty hours.
A driver is not permitted to be on-duty (driving or otherwise) more than 14 hours per day.
During off-duty hours, the truck driver is not permitted to spend those hours in the truck unless the driver is in a sleeper birth.
A 30-minute rest break is required after driving eight consecutive hours.
A truck driver is limited to driving 60 hours during a 7-day period and 70 hours during an 8-day period. Once the driver reaches the maximum driving hours during a 7 or 8-day period, the driver must be off-duty for at least 34 consecutive hours.
Truck drivers must keep a log of their duty status in 24-hour intervals pursuant to the Federal Motor Carrier Safety Regulations (FMCSR). Logbooks can become critical evidence in a truck accident case. Your attorney will subpoena the duty records for the truck driver to determine if the driver violated any of the Federal Motor Carrier Safety regulations.
Contact an Experienced Pennsylvania Truck Accident Lawyer Today
If you or a loved one have been hurt because of a truck driver or company's negligence, don't hesitate to contact our attorney team. Whether your injury was as severe as traumatic brain damage, or property loss and bruising, you are entitled to compensation. Large trucking organizations anticipate lawsuits regarding roadway accidents and are usually well-equipped to combat legal charges. However, you have no reason to fear, because we're ready to help you.
Handler, Henning & Rosenberg LLC is one of the largest firms in the area and can devote extensive resources to the prosecution of your case. Over the years, we have become known in the state for our tenacious representation and our commitment to excellence. We understand that emergencies don't conveniently take place during business hours, which is why our staff is available 24/7 to take your calls. For your convenience, we also have office locations in Carlisle, Hanover, Harrisburg, Lancaster, Schuylkill County, and York.
To request a free case review regarding a truck accident, contact Handler, Henning & Rosenberg LLC today!
Handler, Henning & Rosenberg has always been a family business. It's been 100 years, and if we look into the future another 100 years, we still see our family helping yours. We've been around for this long for a reason: we care about our clients and our communities, and every person at our firm does everything we can to help every client we represent.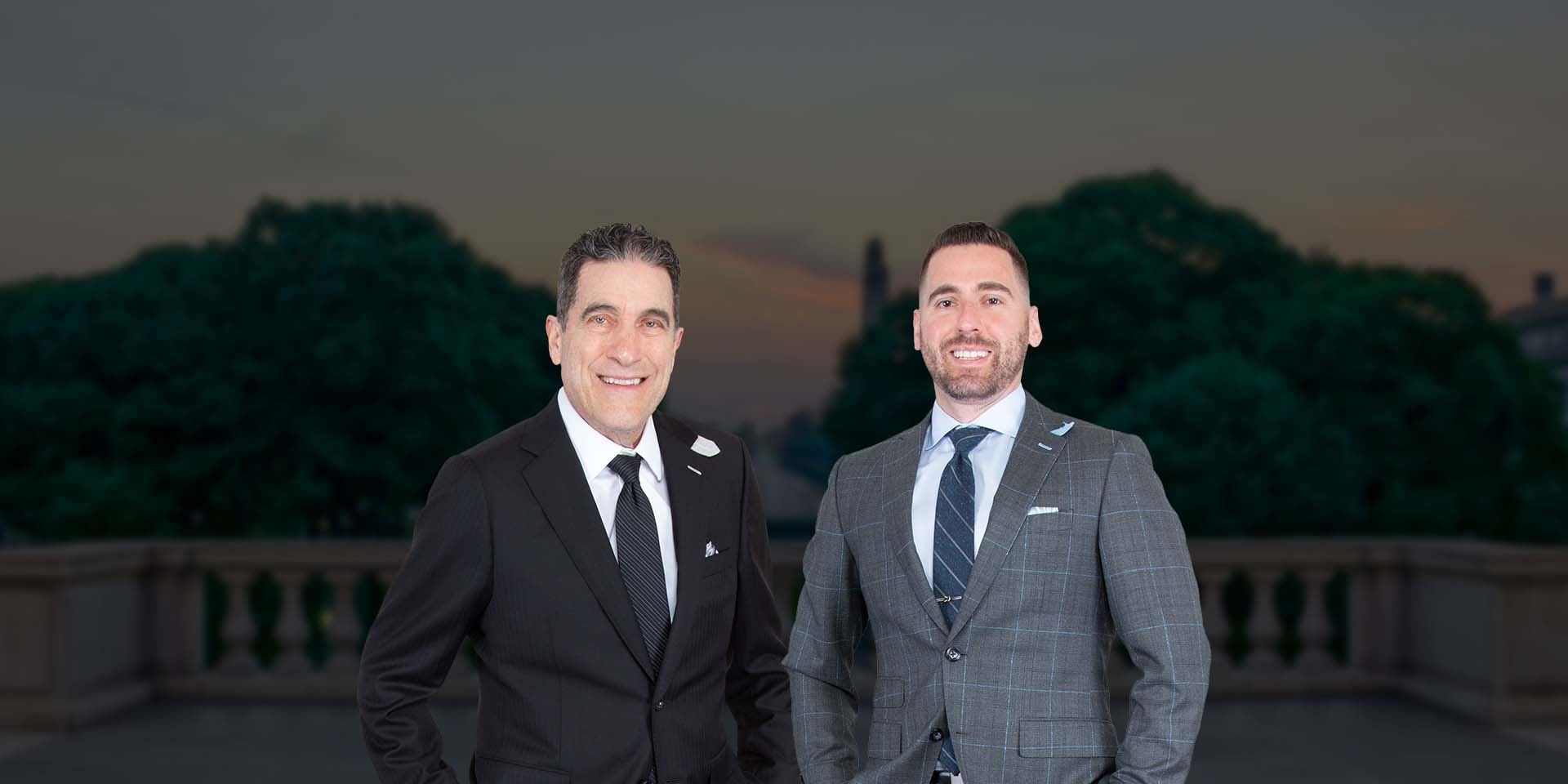 Put Experienced Lawyers on Your Side Compassionate in the Office. Victorious in the Courtroom.