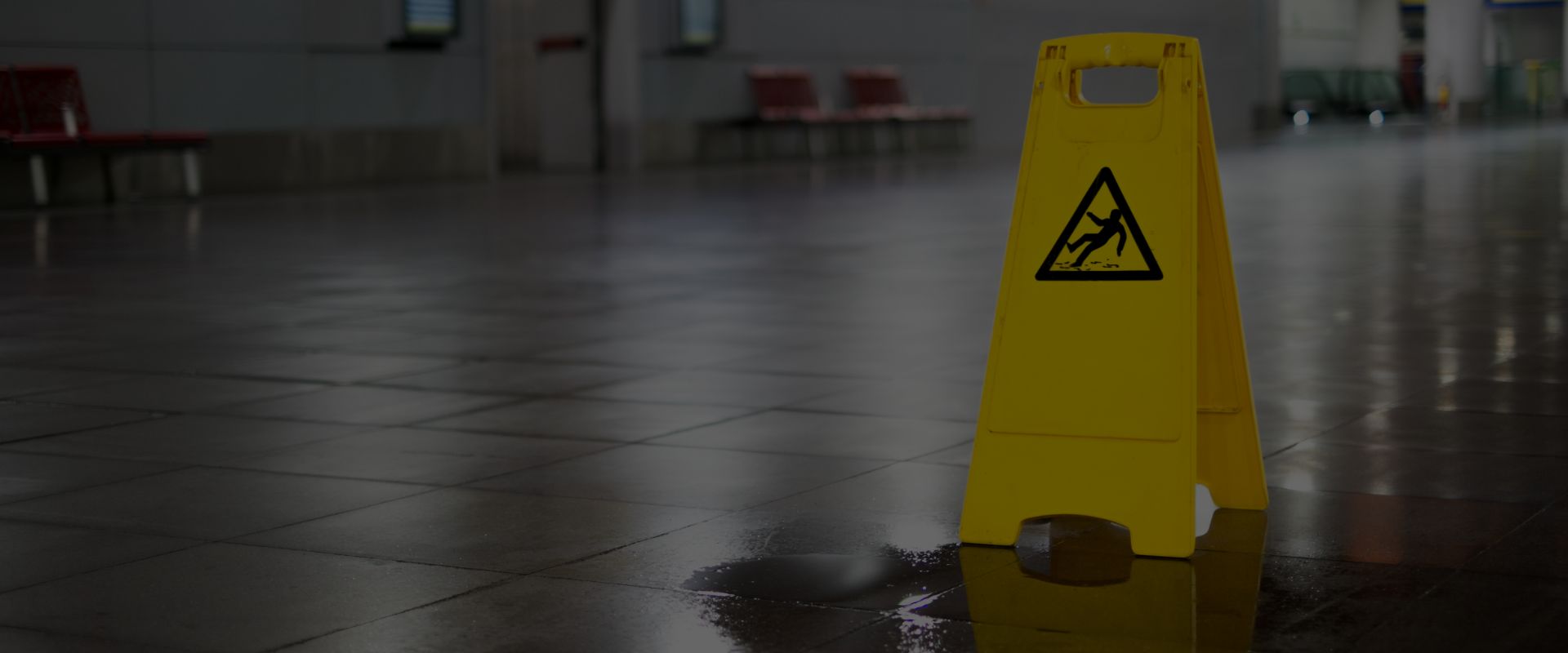 INJURED ON ANOTHER'S PROPERTY?
CALL TO FIND OUT IF
YOU HAVE A CLAIM
Pennsylvania Premises Liability Attorneys
Serving the Injured Carlisle, Hanover, Harrisburg, Lancaster, Schuylkill County & York, PA
FACT: Landowners have a legal duty to ensure their property is free from dangerous or potentially harmful conditions.
In Pennsylvania, if you were hurt while on someone else's property or premises, you may be eligible to file a personal injury claim to recover financial compensation. That is because individuals and companies who are in possession of land can be held responsible for any preventable injuries sustained by individuals on that land.
Common examples of premises liability cases include:
Amusement park accidents
Snow and ice accidents
Sexual assault on premises
Drowning accidents
Hotel/motel liability
Fighting for Your Safety & Security Since 1922
The Pennsylvania premises liability attorneys at Handler, Henning & Rosenberg LLC have years of experience representing personal injury victims. Since 1922, we have tenaciously advocated on behalf of our clients, and have won millions during this time. Our goal in any case is to help our clients experience a safe, secure future, and be able to move on from their present circumstances.
Call (888) 498-3023 for more information about your case. We offer free case evaluations!
Dangerous Premises Conditions
All people have a reasonable expectation of safety whenever they visit public or private land. Broadly speaking, all property managers are obligated to prevent defects or harmful conditions whenever possible. If the condition of the store, apartment complex, office, mall, restaurant, etc. is unsafe, the owner may be liable for accidents that occur. The claim made by victims of these accidents is that the premises manager knew or should have known about the defect and, by doing nothing, allowed harm to visitors or tenants.
Situations that can lead to a lawsuit include:
Slippery or ice-covered floors
Broken stairs
Missing railings
Poor lighting
Loose carpet
Malfunctioning equipment
Uneven sidewalks
Negligent security
A premises liability claim may be filed as a result of any condition that causes avoidable injury, had the property owner acted to prevent the injury from occurring. For instance, let's say you live in an old neighborhood where there are a lot of large, old trees. Some of the sidewalk in front of your house is buckled up from the tree's roots growing underneath. If someone trips over the sidewalk on your premises, you may be liable for that person's injuries and damages may be awarded as a result.
Limitations in Pennsylvania Premise Liability Cases
Premise liability laws are a vital part of every states' code of ethics concerning the duties of property owners. These laws grant citizens the right to a safe visit to another entity's property. When a civilian is injured on someone's property, they can fight for compensation for their injuries due to premise liability rules. While the goal of the law is to protect citizens who are injured by a hazard, there are limitations to what these rules can achieve.
Limitations of Negligence in Premise Liability Claims
In premises liability claims based on negligence, the plaintiff must prove four elements:
The property owner had a duty of care to the injured.
The owner knew about or should have known about the hazard that caused the accident.
The property owner failed to remedy the dangerous condition he or she knew about.
The breach of duty was a direct cause of injury.
As all four elements need to be proven, there are limitations that get in the way. For example, if a person is trespassing on someone's property and is injured, their lawsuit may fail because the owner of the property had no duty of care to the trespasser. In some situations, a premise liability lawsuit may unravel because the defendant can prove they were unaware, and had no way of knowing, of the hazard that caused the accident. In other cases, a plaintiff may have been injured while on the premise, but the direct cause is shown to be something else other than the stated hazard. Additionally, the property owner may be able to prove they were trying to remedy the dangerous condition when the injury occurred. Any one of these scenarios can throw out a premise liability lawsuit.
Limitations of Strict Liability Claims
When a person is injured while on another entity's property, the wounded can pursue a strict liability claim. A strict liability claim covers accidents that are abnormally or inherently dangerous. In strict liability claims, there is no need to prove that a property owner breached their duty of care to a citizen. For example, if a premise owner set a trap for burglars and a visitor is injured by the trap, this would fall under strict liability. While strict liability lawsuits do not have to prove a breach of the duty of care, they will have to show that the accident was abnormally or inherently dangerous. The standard of "abnormal or inherent" danger has limitations for the plaintiff, as the defendant can prove just cause for maintaining the hazard in question.
Comparative Negligence & Statute of Limitations
Two other limitations can affect premise liability lawsuits:
Comparative Negligence: The plaintiff can only win if they prove the property owner's negligence was higher than their own. If they are found to be at fault for more than 50% of the accident, they may not be able to pursue the compensation they need.
Statute of Limitations: A premise liability claim must be filed within two years of the accident's occurrence; otherwise, it may be thrown out due to Pennsylvania statute of limitations laws.
Pennsylvania Premises Liability Lawyers with 1000s of Claims Filed
Since 1922, Handler, Henning & Rosenberg LLC have been responsible for thousands of successful claims for our clients. We've held some of the toughest companies and defendants accountable for their actions, winning tens of millions in verdicts and settlements. Our first priority is ensuring our clients get the money they need for medical care, lost income, and financial stability.
If your case meets the following criteria...
A dangerous condition caused your injury or loss
The property owner knew about the condition (or should have known)
The property owner did nothing to solve the issue
Your injury was serious and predictable
...then our firm wants to help you get justice and find the relief you need.
As one of the largest firms in the area, we can handle any complex premises liability case. Our team investigates claims thoroughly and effectively, allowing us to uphold our clients' rights in court or in settlement negotiations.
Contact Handler, Henning & Rosenberg LLC to request your free case evaluation.
Handler, Henning & Rosenberg has always been a family business. It's been 100 years, and if we look into the future another 100 years, we still see our family helping yours. We've been around for this long for a reason: we care about our clients and our communities, and every person at our firm does everything we can to help every client we represent.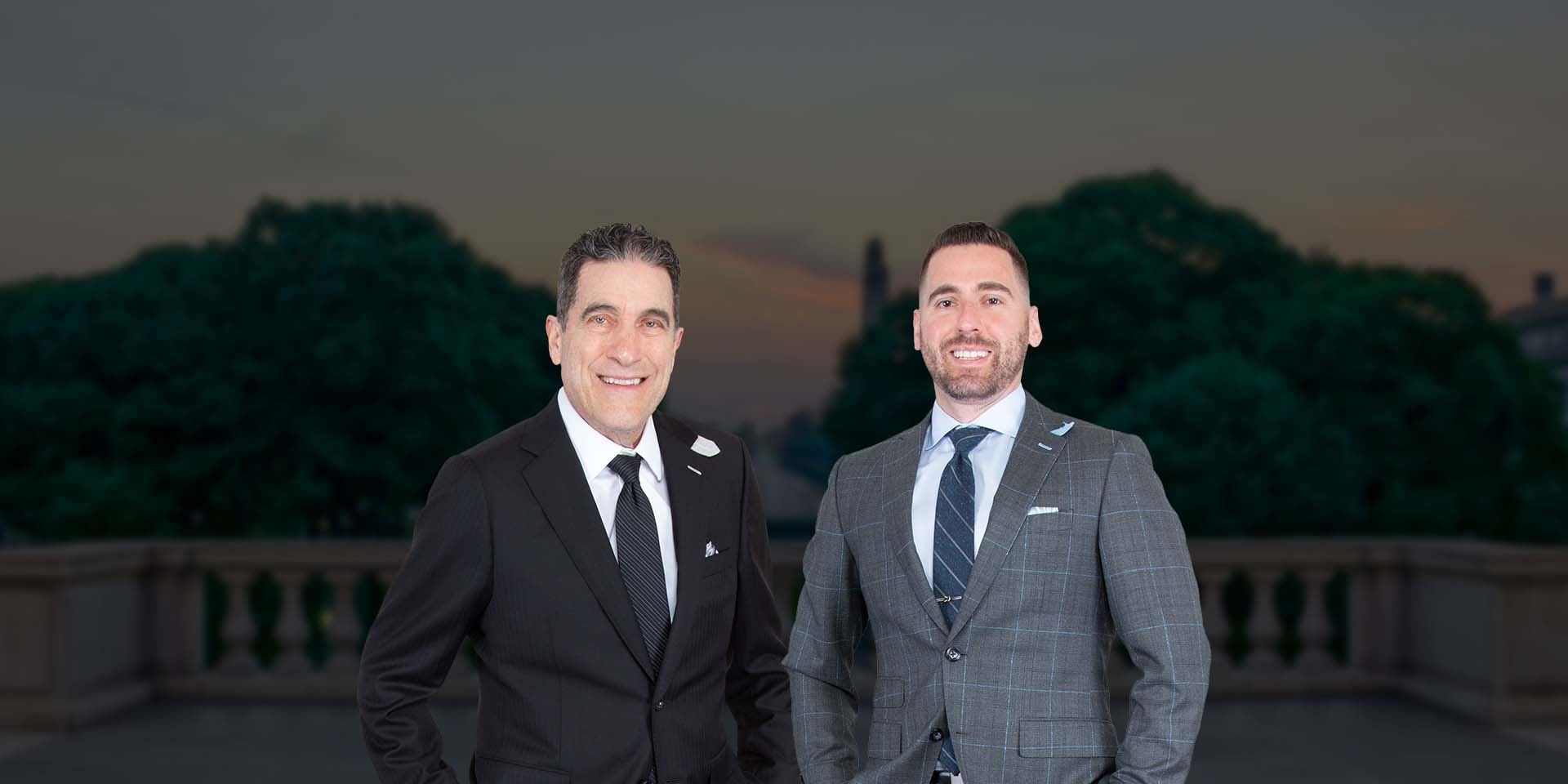 Put Experienced Lawyers on Your Side Compassionate in the Office. Victorious in the Courtroom.