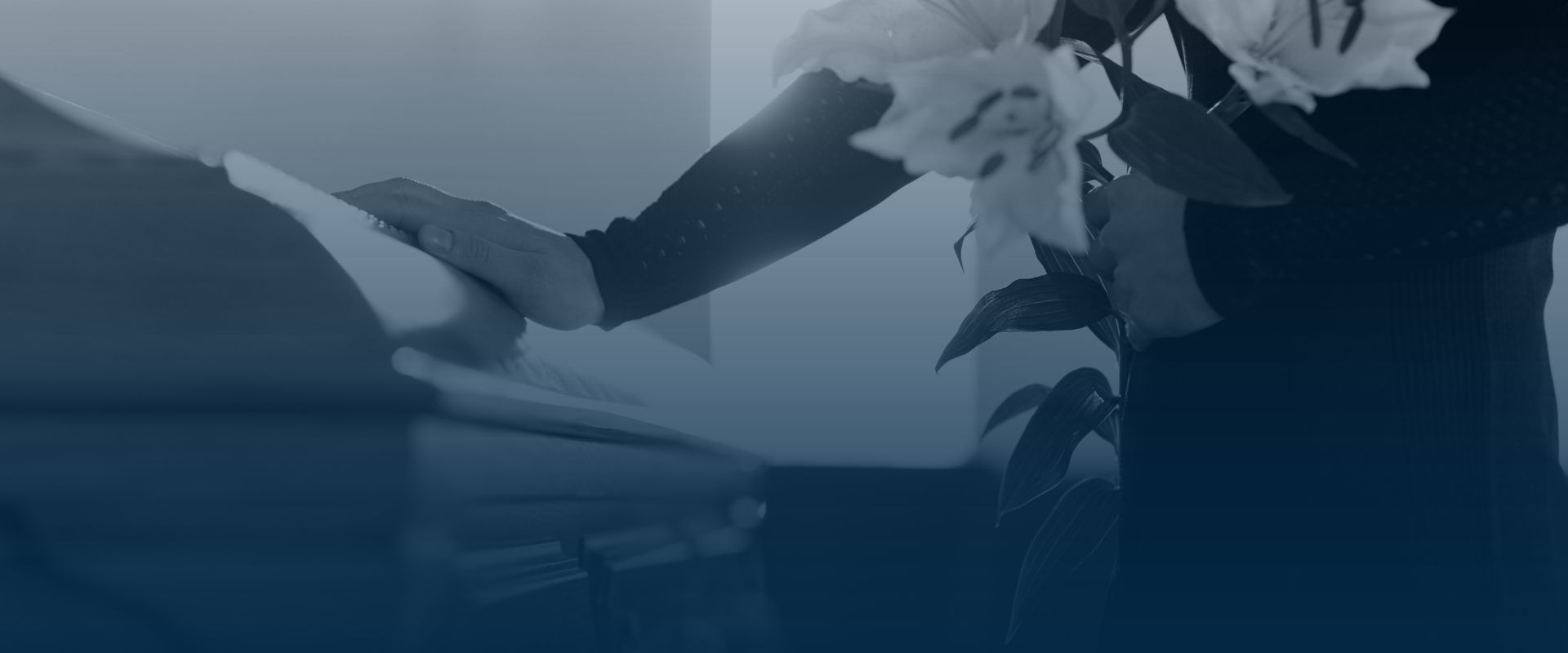 Have You Lost a Loved One?
We Help Families Find Answers
Helped 40,000+ Pennsylvanians.

You pay us nothing unless we win.

We have 100 years of legal experience.
Pennsylvania Wrongful Death Attorneys
Helping Grieving Families in Carlisle, Hanover, Harrisburg, Lancaster, Schuylkill County & York, Pennsylvania
The death of a loved one is devastating. When that loss was caused by the negligence of another, the pain is only multiplied. If you and your loved ones have experienced the pain from an accident that resulted in wrongful death of a family member, Handler, Henning & Rosenberg LLC can help. We are dedicated to upholding the rights of your family and fighting to hold the appropriate parties accountable for the death that they caused. As part of the process, our Pennsylvania wrongful death lawyers can fight for compensation to secure your family's financial future so you can focus on the grieving process and moving forward.
Call (888) 498-3023 for more information. We offer free case evaluations with experienced Pennsylvania wrongful death lawyers. Spanish-speaking services are available.
What Does Pennsylvania Consider a Wrongful Death?
Under Pennsylvania personal injury laws, a wrongful death lawsuit may be filed "to recover damages for the death of an individual caused by the wrongful act or neglect or unlawful violence or negligence of another." However, Pennsylvania law does limit who a wrongful death lawsuit may benefit - the person's spouse, children, and parents.
If the deceased person does not have a surviving spouse, child, or parent, the law does permit a personal representative to file a lawsuit to recover reasonable expenses including medical care, funeral expenses, and administrative expenses incurred because of the death. The spouse, child, parent, or personal representative only has two years from the date of death to file a wrongful death lawsuit. Because a wrongful death investigation can take some time, it is in the survivors' best interest to consult with a Harrisburg wrongful death attorney as soon as possible.
What Is the Difference Between Wrongful Death & Survival Action?
Understanding legal terms is crucial when dealing with tragic circumstances such as a loved one's death due to someone else's negligence or misconduct. Two important legal concepts to understand in this context are "wrongful death" and "survival action." While both are legal actions that arise from a death caused by another's negligence, they differ in purpose, the damages they seek to recover, and who may bring the suit.
Wrongful Death Action
A wrongful death action is a lawsuit brought on behalf of the decedent's surviving family members. The purpose of a wrongful death suit is to compensate these family members for their losses stemming from the decedent's death.
Damages in a wrongful death action typically include losses experienced by the survivors as a result of their loved one's death. These might encompass lost financial support, lost companionship or consortium, funeral and burial expenses, and the pain and suffering the family experienced because of their loved one's untimely passing.
Survival Action
On the other hand, a survival action is a lawsuit that essentially allows a decedent's estate to pursue the personal injury claim that the deceased could have pursued had they survived. This legal action is brought by the decedent's estate, represented by an appointed personal representative.
The damages recoverable in a survival action include the pain and suffering the decedent endured before death, as well as the loss of gross earning power from the date of injury until death, and loss of earning power, less personal maintenance expenses, from the date of death through the decedent's estimated working lifespan. Essentially, survival actions aim to compensate the decedent's estate for losses the decedent themselves would have been entitled to recover had they lived.
Compensation with a Pennsylvania Wrongful Death Lawsuit
The damages in a wrongful death lawsuit depend on the facts and circumstances of the case in addition to who files the lawsuit. As discussed above, if a personal representative files the lawsuit, the damages are limited to "reasonable hospital, nursing, medical, funeral expenses and expenses of administration necessitated by reason of injuries causing death. However, if a surviving spouse, child, or parent files a wrongful death lawsuit, that person may be entitled to additional damages.
Damages available to qualified persons in a Pennsylvania wrongful death lawsuit include:
Medical bills from the date of injury through the date of death
Funeral and burial costs
Loss of financial contributions by the decedent
Loss of services, society, and comfort
Loss of guidance, moral upbringing, and tutelage for children of the decedent
Compensation is meant to alleviate the financial burden placed on surviving loved ones after a family member's passing, especially if they were a primary source of income before their death.
Wrongful Death Cases Our Pennsylvania Lawyers Handle
At Handler, Henning & Rosenberg LLC, we have been there to help families throughout the state of Pennsylvania who were facing one of the most difficult times of their life. We understand that no amount of money will ever bring back your loved one—nothing that will ever repair the loss that you're feeling. Still, we believe in the power of filing a lawsuit.
By taking legal action, you can fight to recover the compensation that you need to take care of yourself and your family. This compensation can be used for everything from medical bills to funeral costs to help cover the loss of wages. Beyond that though, taking legal action can help you find the answers that you deserve and it can hold the responsible parties accountable for their part in the death of your loved one. This can be powerful in helping prevent the same thing from happening again to other families.
At our firm, we're honored to be the advocate chosen by countless families and individuals, and we work hard to represent their best interests in a wide array of wrongful death cases. Our team of attorneys has the legal experience and skill that you can trust.
Examples of cases that our Pennsylvania wrongful death attorneys can handle include:
Pursue Justice with the Help of HHR
From our offices in Carlisle, Hanover, Harrisburg, Lancaster, Schuylkill County, and York, we represent clients throughout the state, and we encourage you to contact our Pennsylvania lawyers as soon as possible. We're available to answer any questions you may have. We can support and guide you through the emotional and legal complexities that you face due to this accident. We will take an aggressive stance on your behalf and fight for a secured future for you and your loved ones. We are prepared to take your case to trial if we believe that will secure the best possible outcome on your behalf. By giving us a call or filling out our online form, we can listen to your story and help you learn about the options available to you. So don't wait. Contact us today for the help that you truly deserve.
Contact our firm at (888) 498-3023 to learn more! We are available 24/7.
Handler, Henning & Rosenberg has always been a family business. It's been 100 years, and if we look into the future another 100 years, we still see our family helping yours. We've been around for this long for a reason: we care about our clients and our communities, and every person at our firm does everything we can to help every client we represent.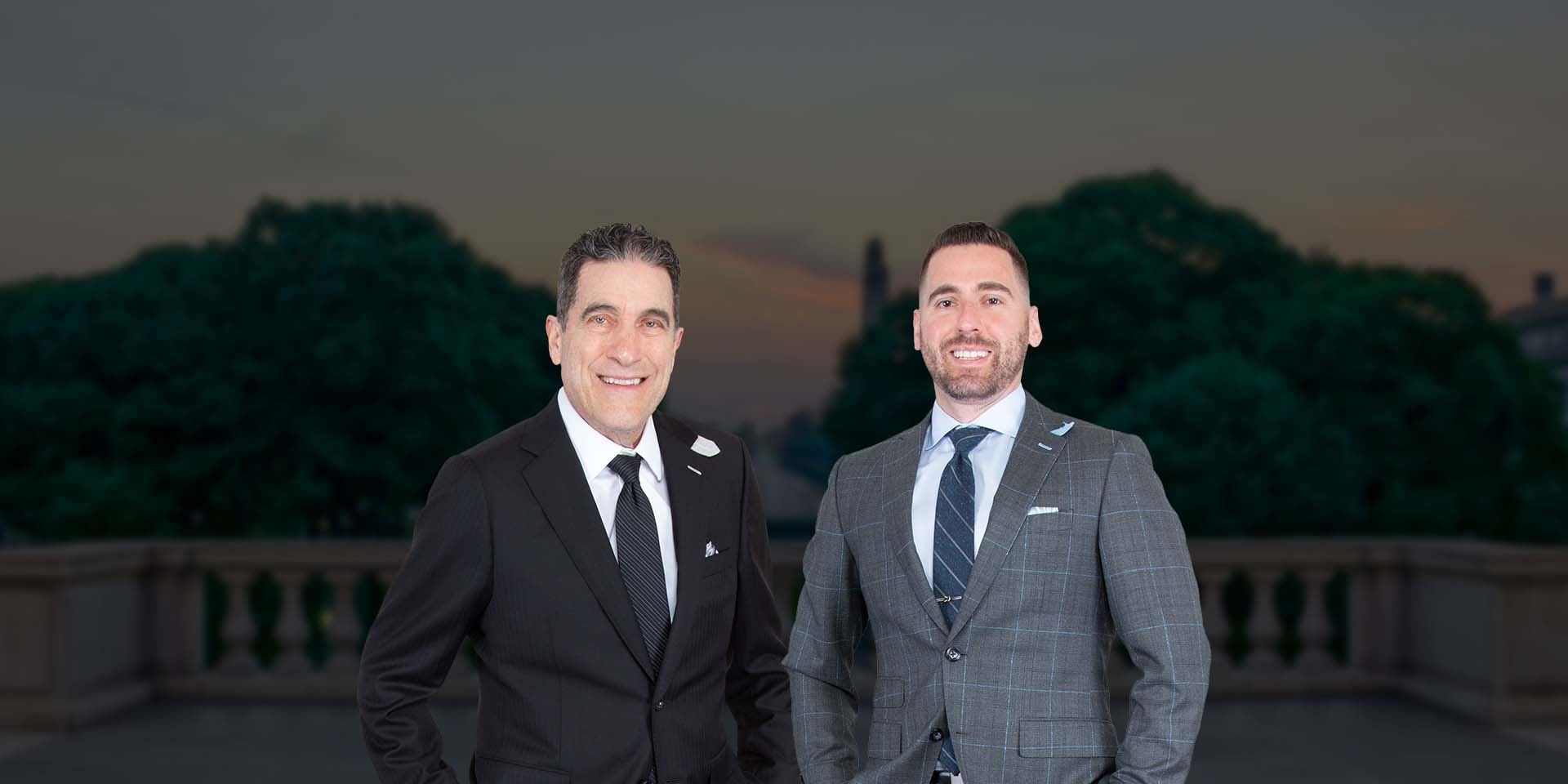 Put Experienced Lawyers on Your Side Compassionate in the Office. Victorious in the Courtroom.