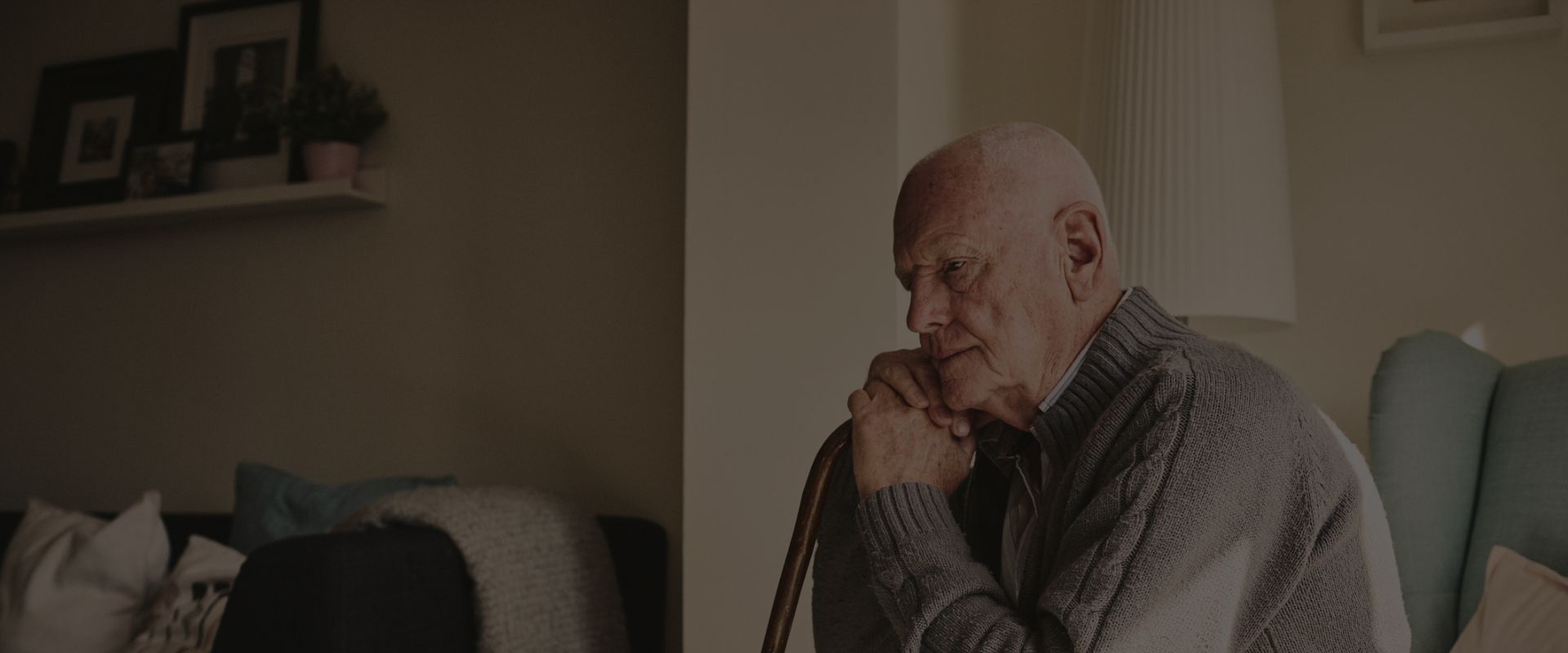 WAS YOUR LOVED ONE ABUSED?
CALL THE FIRM WITH A
WINNING REPUTATION
Nursing Home Abuse Attorneys in Pennsylvania
Fighting for Justice on Our Clients' Behalf Since 1922
Nursing home abuse is criminally under-reported nationwide.
Recent reports show that up to 1 in 4 cases of neglect or sexual or physical abuse in a nursing home went unreported. With a shrinking number of people who are qualified to take care of elderly patients in nursing home settings, and corporations increasingly taking over operations of such facilities, it has become harder and harder to verify that safety can be assured.
In a bid to maximize profit, staff can be cut back and individuals who lack the necessary skill set are increasingly being hired because they're willing to accept lower salaries. That's a recipe for disaster, and it's why the Pennsylvania nursing home abuse attorneys at Handler, Henning & Rosenberg LLC want to help those who have been harmed by their nursing homes or caretakers.
Since 1922, our firm has assisted persons who have been injured due to neglect or negligence. Call (888) 498-3023 for more information about your legal options.
The Symptoms of Nursing Home Abuse
Vigilance is the most important thing as you begin investigating your loved one's care. Common signs of neglect or abuse are easy to confuse with other causes. However, other signs of care (like cleanliness) are obvious symptoms of neglect.
Common signs of nursing home abuse include:
Sudden weight loss
Lice, fleas, or dirt in residence
Bruises on the buttocks or groin
Foul odor or smell of waste
Untreated cuts or wounds
Sudden increase in sedation
If policies at the nursing home don't allow you to see your loved one alone, that is also a compelling red flag. If you perceive any mistreatment, complain as soon as possible to the management—if treatment gets worse, remove your loved one from the home.
How Common Is Nursing Home Abuse?
As mentioned above, nursing home abuse is severely underreported throughout the nation. Studies have looked at the problem, and many have concluded that it's more serious than we'd like to believe.
Nursing home abuse studies have found that:
33% of nursing homes had citations for potentially harmful violations
Almost 10% of nursing homes surveyed over a two-year period were guilty of violations that caused harm, injury, or possibility of fatality
44% of nursing home residents reported that they were the victims of at least one occasion of abuse
95% of nursing home residents surveyed reported seeing other residents neglected
Every state in the nation has anti-abuse laws to protect elders from serious injuries and wrongful death. If you suspect that your loved one is being abused at a nursing home, they have the right to receive protection from it. When families need help protecting their loved ones and obtaining justice for them, they often call HHR for help.
Types of Nursing Home Abuse Cases
There are various types of nursing home abuse, including:
Physical abuse
Emotional / psychological abuse
Neglect
Sexual abuse
Financial abuse / exploitation
Pennsylvania Bedsores Attorney
Bedsores are one of the surest signs of neglect and are a type of abuse unto themselves. Also known as pressure ulcers or pressure sores, bedsores are wounds that are formed when someone has been lying in the same position for weeks at a time. Bedsores are potentially life-threatening wounds that eat away at the deep tissue of the flesh, causing serious injury to elderly victims.
The stages of a bedsore are four-fold:
Stage 1: Red mark on the skin
Stage 2: Blister or sore
Stage 3: Deep purple bruise (soft to the touch)
Stage 4: Open wound (life-threatening)
Catching signs of a bedsore early is vital to protecting your loved one's health. If your loved one has contracted a bedsore of any kind, do not hesitate: take them out of the nursing home immediately and call our elder abuse lawyers as soon as possible.
Ways to Prevent Bed Sores
While a sedentary lifestyle is a large contributing factor, there are ways that nursing home caretakers can, and should, prevent bed sores. If these sores are not treated with prompt medical attention, they can lead to serious health problems like joint or bone infections, sepsis, and cancer. If you notice that your elderly loved one is suffering from bed sores, this may be a sign of negligence.
In order to prevent bed sores, nursing home caregivers should:
Frequently reposition sedentary patients
Ensure residents are lying at a 30 degree angle
Check on residents daily, especially those at high risk
Provide pressure-relieving devices like pillows
Ensure patients' bedding and clothing is dry
Recovering from Nursing Home Neglect
We do not back down from holding these parties responsible. Several local nursing homes are currently facing litigation filed by our law firm for acts of neglect and abuse. The Pennsylvania Attorney General is also involved in the investigation. Our work has ensured that our elderly clients will be able to afford high-quality, loving care that they should have received in the first place.
Nursing home abuse claims can help victims recover damages including:
Mental and emotional harm
Financial losses from fraud or extortion
Cost of medical treatment
Cost of care necessitated by the abuse
Punitive damages
Following the discovery of abuse, victims are entitled to receive financial damages from those who have inflicted harm. Whether it be a staff member who abused their status within the care facility or a relative who used scare tactics or outright lies to take advantage of powers of attorney, the victim deserves recompense for what they've been put through.
PA Nursing Home Rankings
We see too many cases of elder abuse and suffering that may have been avoided. We urge you to do your research before selecting a nursing home to be sure your loved one is well taken care of, or consider alternatives to nursing homes.
Here are two useful resources for how local nursing home facilities are ranked, including what criteria was used to determine the rankings:
Medicare Nursing Home Compare Pennsylvania Nursing Home Rankings
Nursing Home Compare allows consumers to compare information about nursing homes. It contains quality of care information on every Medicare and Medicaid-certified nursing home in the country, including over 15,000 nationwide.
US News Health Nursing Home
Ratings are from the federal Centers for Medicare & Medicaid Services for their overall performance in health inspections, nurse staffing and quality of medical care. About 25 percent of all nursing homes in Pennsylvania earned an overall 5-star rating.
Helping the Injured in Carlisle, Hanover, Harrisburg, Lancaster, Schuylkill County & York
Has a loved one suffered elder abuse? If so, realize you're not alone. It's estimated that 240,000 instances of elder abuse take place every year in the U.S. Victims, even when they're eventually rescued, are three times more likely to die within a few years. These crimes have a real and devastating effect on victims, and recovering from abuse shouldn't cost the victims a single penny.
Those who have been put in such a terrible situation deserve a lawyer they can trust, who will fight for them to recover emotionally and financially.
At Handler, Henning & Rosenberg LLC, we believe those who were afflicted by nursing home abuse deserve someone who will both protect their legal rights and provide frequent answers about what's going on with their case. Since the mobility of victims of this type of incident can often be compromised, we will come to you when the circumstances require a face-to-face meeting. We're committed to our clients, and we'll do whatever we can within the means of the law to help you. Our firm has been helping people in Pennsylvania since 1922. We have always been based in Harrisburg, with offices in Carlisle, Hanover, Lancaster, Schuylkill County, and York. We serve all of Eastern Pennsylvania, including Chambersburg, Lebanon, Lewistown, Shippensburg, and Waynesboro.
Contact Handler, Henning & Rosenberg LLC immediately for a free case evaluation.
Handler, Henning & Rosenberg has always been a family business. It's been 100 years, and if we look into the future another 100 years, we still see our family helping yours. We've been around for this long for a reason: we care about our clients and our communities, and every person at our firm does everything we can to help every client we represent.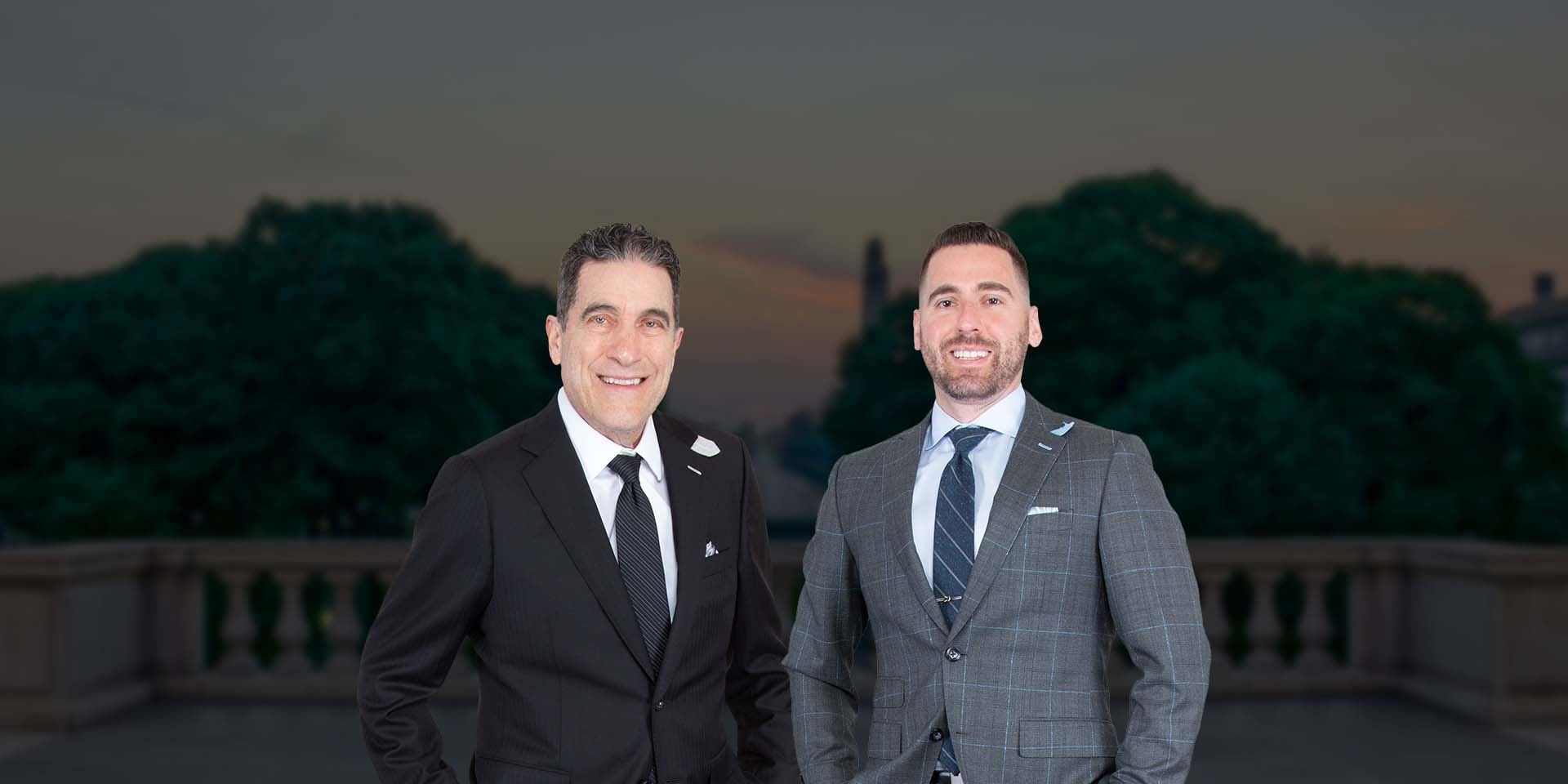 Put Experienced Lawyers on Your Side Compassionate in the Office. Victorious in the Courtroom.