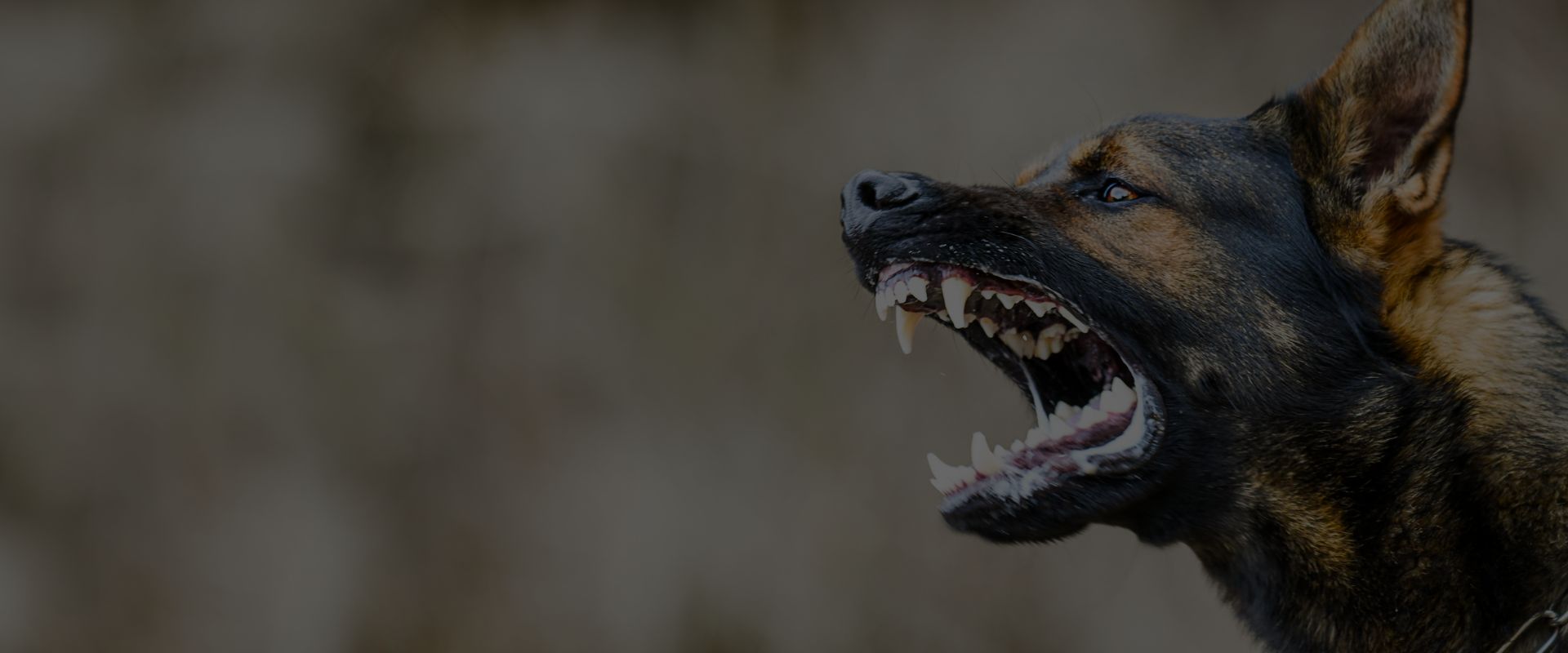 ATTACKED BY A DOG?
YOU HAVE RIGHTS. LET US
PROTECT THEM.
Pennsylvania Dog Bite Lawyers
Animal Attack Attorneys Serving Clients in Carlisle, Hanover, Harrisburg, Schuylkill County, Lancaster & York
FACT: Roughly 2% of U.S. residents are bitten by dogs every year.
In a single year in Pennsylvania, there were 469 hospital discharges from dog bite injuries. The Pennsylvania Department of Health states that 46% of school children had been bitten by a dog by the time they reached the 12th grade. This is an alarming statistic. Per the CDC, about 60% of dog bite fatalities are among children under the age of 10. This year, emergency rooms will treat 386,000 dog bite victims, leaving thousands with massive hospital bills, severe infections, and lasting emotional trauma.
If you need money for treatment and feel like no one has answered for your injuries, let Handler, Henning & Rosenberg LLC take up your case. Our experienced Pennsylvania dog bite attorneys are backed by the resources of one of the most renowned personal injury firms in the state. Since 1922, our firm has successfully handled tens of thousands of cases for the victims of catastrophic injuries.
Call (888) 498-3023 to begin a free case evaluation with our firm. We are available 24/7!
An Owner's Responsibility in a Dog Bite Incident
In Pennsylvania, owners of aggressive dogs are liable for all medical expenses, other losses, and legal damages in any instance where a dog inflicted severe injury on a person without provocation. The breed of the dog doesn't matter—a dog owner is responsible for making sure that their animal is safely restrained. Even traditionally "friendly" breeds have been known to attack if not properly trained.
Dog bites are legally classified as severe or non-severe:
Severe Bites: Theseresult in broken bones or severe lacerations that require stitches / surgery.
Non-Severe Bites: These are defined as injuries that required minimal medical expenses.
You may be able to file a claim against the dog owner's homeowner's insurance if the bite took place on his or her property. Our lawyers have filed thousands of insurance claims, and we are more than happy to investigate whether you are entitled to sue under the dog owner's insurance policy. When a dog owner is a tenant on another's property, the landlord may also be held responsible.
Common Injuries from Dog Bites & Animal Attacks
The physical injuries caused by dog attacks are only a part of the injury. The physical pain and suffering from dog attacks can be overwhelming. In many cases, the victim is so severely injured that he or she requires surgical intervention or multiple surgeries.
Common injuries that result from dog attacks include:
Broken bones
Lacerations
Rabies
Infections
Tendon and muscle damage
Nerve damage
Scarring
Internal injuries
Unfortunately, for some victims, even multiple surgeries do not repair all of the damage. For victims who suffer scarring, the self-consciousness can be crippling. Feelings of anger, depression, and/or isolation can also accompany these emotions. Added to the intense physical pain, dog attack victims face a long road to recovery. In some cases, physical therapy may be needed in addition to surgery and other medical treatments. The severe emotional trauma can lead to other problems including the inability to function socially; marital problems; anti-social behavior; substance abuse; and, problems at work or school.
Most dog attacks, especially those involving children, result in long-term conditions that could take years to resolve or may never be. It is crucial you seek immediate medical attention and receive comprehensive physical and psychological treatment. Once you have received medical treatment, it is essential you contact our office to discuss your legal rights to receive compensation. The dog's owner is liable for any damages from a dog attack; however, you have a limited period to file a claim to collect compensation.
Dog Bite & Animal Attack FAQ
What Kind of Dog Breeds Attack People?
People mistakenly associate only dogs like Rottweilers, pit bulls, or Dobermans with animal attacks. However, there are 25 breeds of dogs that have caused a dog bite-related fatality since 2000. Even "friendly" breeds like bulldogs, boxers, collies, cocker spaniels, and Labrador retrievers are all on that list. Ultimately, a breed is not responsible for the behavior and disposition of a dog; in all cases, it's the owner who is responsible for how their dog responds to people and other dogs.
Do Only Dog Bites Count as Animal Attacks?
No, an animal attack can cause you serious harm without a dog ever biting you. Sometimes a dog might run into you or tackle you, rupturing a tendon or breaking a bone. In other times, a dog might run into you and cause you to hit your head on the pavement, which could also cause grievous injury. It's worth noting that it's not always vicious dogs that cause injury. Even a poorly-mannered but friendly dog could cause someone inadvertent harm. It's a dog's impact, not it's intent, that matters in dog bite cases.
Who Could Be Held Liable for a Dog Bite?
Aside from the dog's owner, there may be other parties who can be made to pay for your medical costs, lost wages, mental anguish, and more. Other potentially liable parties include: landlords; parents (if the dog belongs to someone under 18); property owners; and pound, kennel, or dog watchers.
Symptoms of Traumatic Emotional Stress
Symptoms of traumatic stress disorder manifest in many ways. Some may withdraw while others fear being alone. As the victims process the attack, they may have trouble dealing with the various emotions.
If you or a loved one exhibits any of the following symptoms, seek the assistance of a medical professional as soon as possible:
Fear of dogs and/or fear of going outdoors
Sleep disorders (i.e. insomnia, sleeping too much, etc.)
Eating disorders
Depression and/or anxiety
Nightmares, night terrors, and/or flashbacks
Problems at school or work
Mood swings and/or irritability
Lack of concentration
Irrational thoughts
Chronic headaches
Anger and/or aggression
Preventing Dog Bites: Tips for Dog Owners & Non-Owners
While it's important to understand your rights as a dog bite victim, it's equally important to prevent dog bites in the first place. Whether you're a dog owner or not, here are some tips to keep in mind.
For Dog Owners
Socialize your dog from a young age.
Train your dog to obey basic commands.
Never leave your dog unsupervised with children or strangers.
Use a leash in public places.
Spay or neuter your dog.
Be aware of your dog's body language and signs of aggression.
For Non-Owners
Never approach an unfamiliar dog without the owner's permission.
Avoid making direct eye contact with a dog.
Don't disturb a dog that is sleeping, eating, or caring for puppies.
If a dog approaches you, stand still and avoid making sudden movements.
If a dog knocks you down, curl into a ball and protect your head and neck.
Report any stray dogs or dogs that are exhibiting aggressive behavior to animal control.
By taking these simple steps as both owners and non-owners, we can all work together to prevent dog bites and make our communities safer for everyone.
Get the Resources You Need to Heal. Call
(888) 498-3023

Today!

Most dog bite victims are children, and in many cases, victims require plastic surgery as part of their recovery. Unfortunately, many health insurance policies consider cosmetic surgery an elective procedure and will not provide coverage to victims. Holding the dog owner accountable may be the only way to reclaim a normal life for yourself or your child without incurring lifelong debt.

Our lawyers are happy to review your case, explain your legal options, and help you seek justice for yourself and your family. Our team of investigators, litigators, and injury experts have won tens of millions of dollars for our clients, helping them rebuild their lives with peace and confidence. If you want someone in your corner who understands what you're facing (and can fight to fix it), let us help.

Pursue compensation with a Pennsylvania dog bite attorney! We have offices located in Carlisle, Hanover, Harrisburg, Lancaster, Schuylkill County, and York.
Handler, Henning & Rosenberg has always been a family business. It's been 100 years, and if we look into the future another 100 years, we still see our family helping yours. We've been around for this long for a reason: we care about our clients and our communities, and every person at our firm does everything we can to help every client we represent.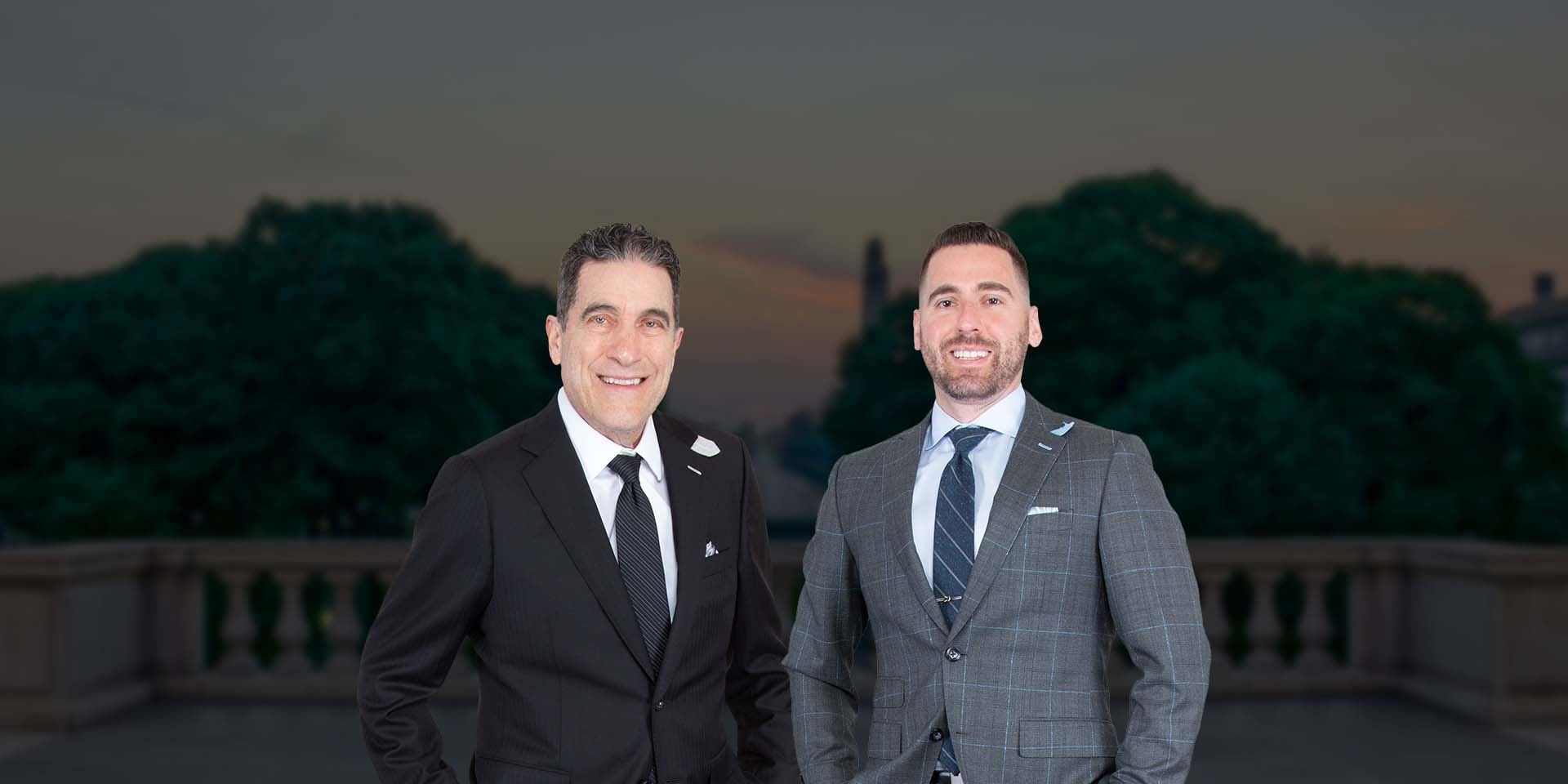 Put Experienced Lawyers on Your Side Compassionate in the Office. Victorious in the Courtroom.