HHR has served the communities of central Pennsylvania since 1922. Our history is the history of Harrisburg and of Pennsylvania itself, written by the countless people we've fought for over the last 100 years.
Harrisburg Personal Injury Attorneys
100 Years of Fighting for the Injured
Trying to manage medical bills and living expenses after an injury can be difficult. You might not be able to work, let alone focus on caring for yourself and your loved ones. When you feel like you have nowhere to turn, our team at Handler, Henning & Rosenberg LLC is here to help. Our Harrisburg personal injury lawyers have fought for the injured across Central Pennsylvania for the past 100 years, and we continue to fight for those in need every single day, helping them get the treatment it takes to recover and the support it takes to rebuild.
Types of Cases We Handle
Accidents happen. Even when we're careful and try to protect ourselves and our loved ones, we cannot control the actions of others. Carelessness, negligence, and big companies that value profits over safety all put innocent people at risk of being injured in accidents that should have never happened. Our Harrisburg personal injury firm is here to set things right.
We take on all types of personal injury cases in Harrisburg and surrounding communities, including:
How Much Is My Personal Injury Case Worth?
If you've been injured in an accident, it's natural to wonder how much your personal injury case is worth. The truth is, every case is unique and the value of your case will depend on several factors.
The severity of your injuries is a major factor in determining the value of your case. Injuries that are more serious, such as amputations, traumatic brain injuries, and spinal cord injuries, typically result in higher compensation. However, even seemingly minor injuries can be worth a significant amount.
Another factor that can affect the value of your case is the type of injuries you've sustained. For example, injuries that result in permanent scarring or disfigurement are likely to be worth more than injuries that don't leave a lasting mark.
Your current out-of-pocket costs, as well as injury-related costs and expenses you're likely to have in the future, are also considered when determining the value of your case. This can include medical bills, lost wages, and the cost of ongoing treatment.
The degree to which you share blame for your injuries is another factor that can affect the value of your case. If you're found to be partially responsible for the accident, the amount of compensation you receive may be reduced.
Your quality of life after the incident and your ability to continue working are also taken into account when determining the value of your case. If your injuries prevent you from working or significantly impact your quality of life, your case may be worth more.
At the end of the day, the value of your personal injury case will depend on a variety of factors specific to your situation. It's important to work with an experienced Harrisburg personal injury lawyer who can help you understand the potential value of your case and fight for the compensation you deserve.
Talk to a Harrisburg Personal Injury Attorney
Choosing the right attorney can be tough, but our team is uniquely qualified to handle any type of injury, workers' compensation, or disability claim. Our team includes the former Senior Deputy Attorney General for the Bureau of Consumer Protection, a Certified Specialist in Workers' Compensation Law by the Pennsylvania Supreme Court and Pennsylvania Bar Association, and seasoned trial lawyers and support staff who go the extra mile to ensure every client has the chance at facing a better future. HHR is proud to have served Harrisburg for the past century, and we are here to see how we can help you.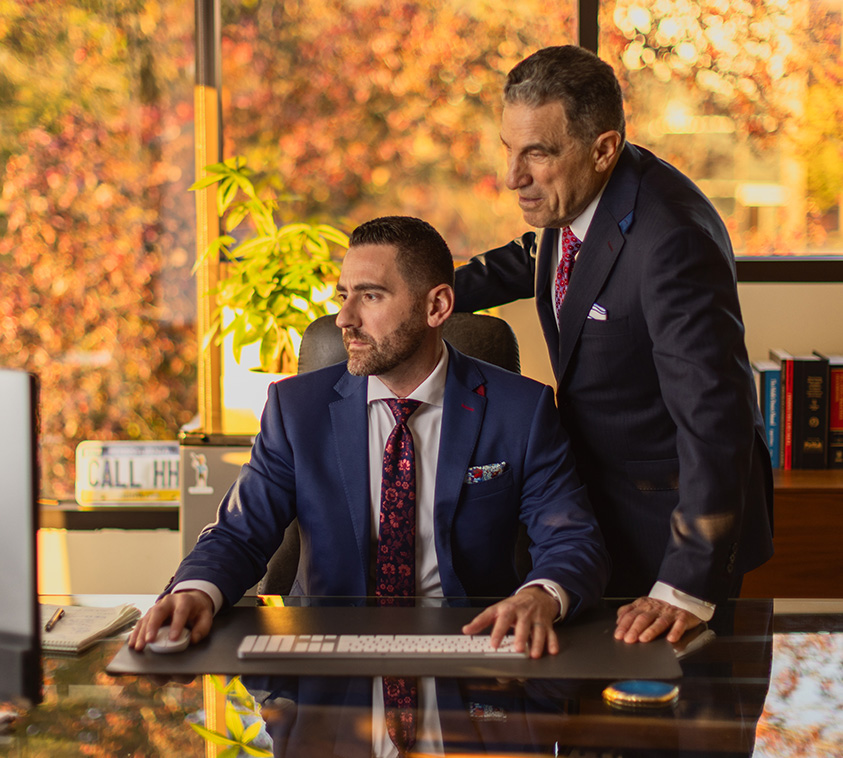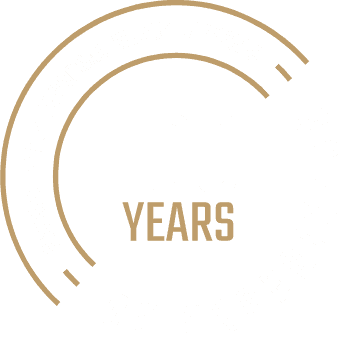 We will meet with you at our offices, at your home, or even at the hospital. Our dedicated staff is here to give you personal attention and speak with you about your legal options.
View All Practice Areas
Handler, Henning & Rosenberg is a family business that has been helping people in Central Pennsylvania for the past century. 100 years from now, we still see ourselves fighting for our clients. When we take on a case, we do so with the goal of handling everything so our client can focus on what counts: healing. We fight to set things right, from our family to yours.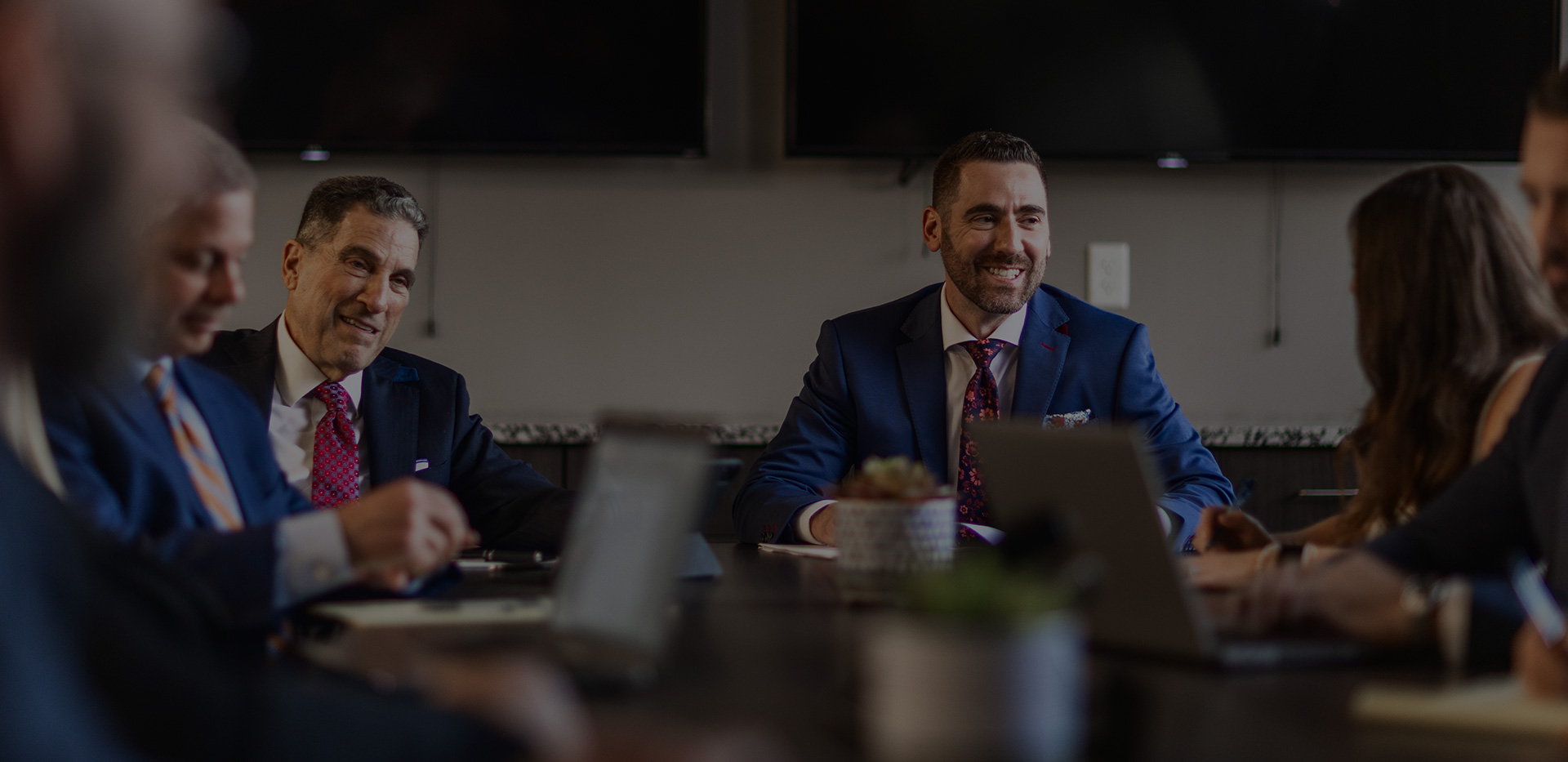 40,000+ Pennsylvanians Helped Since 1922
"Jeff was both clear and insightful in explaining what factors were and walked us through the process every step of the way."

- Steven Bradley

"HHR Gets It Done!"

- J.L.

"It was a pleasure working with such a caring, sympathetic, and professional attorney."

- Elise W.
What Is a Personal Injury Claim?
Personal injury claims are also called torts. They happen when one person accuses another of doing them harm. The personal injury claim seeks to obtain compensation from the responsible party (or defendant) for financial losses caused by the plaintiff's injury. To win a personal injury claim, plaintiffs must prove that the decisions of the defendant led to the injuries and hardships experienced by the plaintiff. Personal injuries can be caused by employer negligence, motor vehicle accidents, pharmaceutical defects, or other ways.
Common causes of personal injury claims include:
Car accidents
Motorcycle accidents
Nursing home abuse
Truck accidents
Work accidents
Wrongful death
What Is a Serious Injury?
Catastrophic injuries change a person's ability to function mentally or physically. If the negligence of another person caused your serious injuries, there is hope for financial restitution. However, getting compensation from those at fault (or their insurance company) requires extensive time, experience, and resources. Choosing a lawyer who is dedicated and properly equipped is critical for your case.
Examples of serious injuries include:
Amputation
Brain injuries
Burn injuries
Complex regional pain syndrome
Electrocution
Head injuries
Neck and back injuries
Orthopedic injuries
Repetitive stress injuries
Scarring and disfigurement
Spinal cord injuries
Why Are Personal Injury Claims Important?
Personal injury claims are important because they hold reckless and at-fault parties accountable for harming others. Those who have been injured by negligence often experience undue financial strains from getting extensive medical care. In the worst cases, the injured may be permanently disabled and require a lifetime of costly treatment. Personal injury claims make sure accident victims have the financial stability required to live their lives in peace.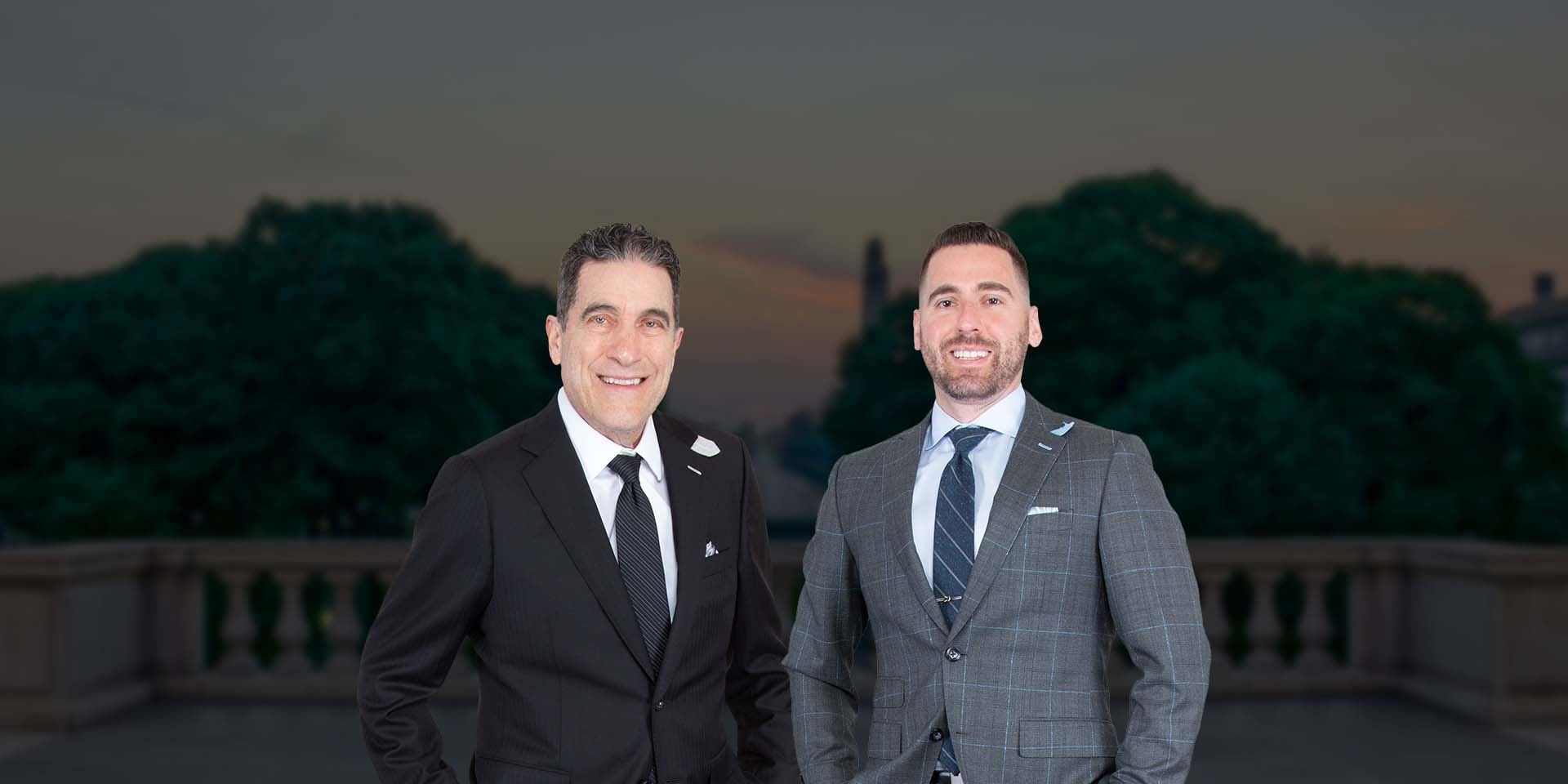 Put Experienced Lawyers on Your Side Compassionate in the Office. Victorious in the Courtroom.
Get Free Advice! Send Us a Message Now.
You Pay Absolutely Nothing Unless We Win Your Case