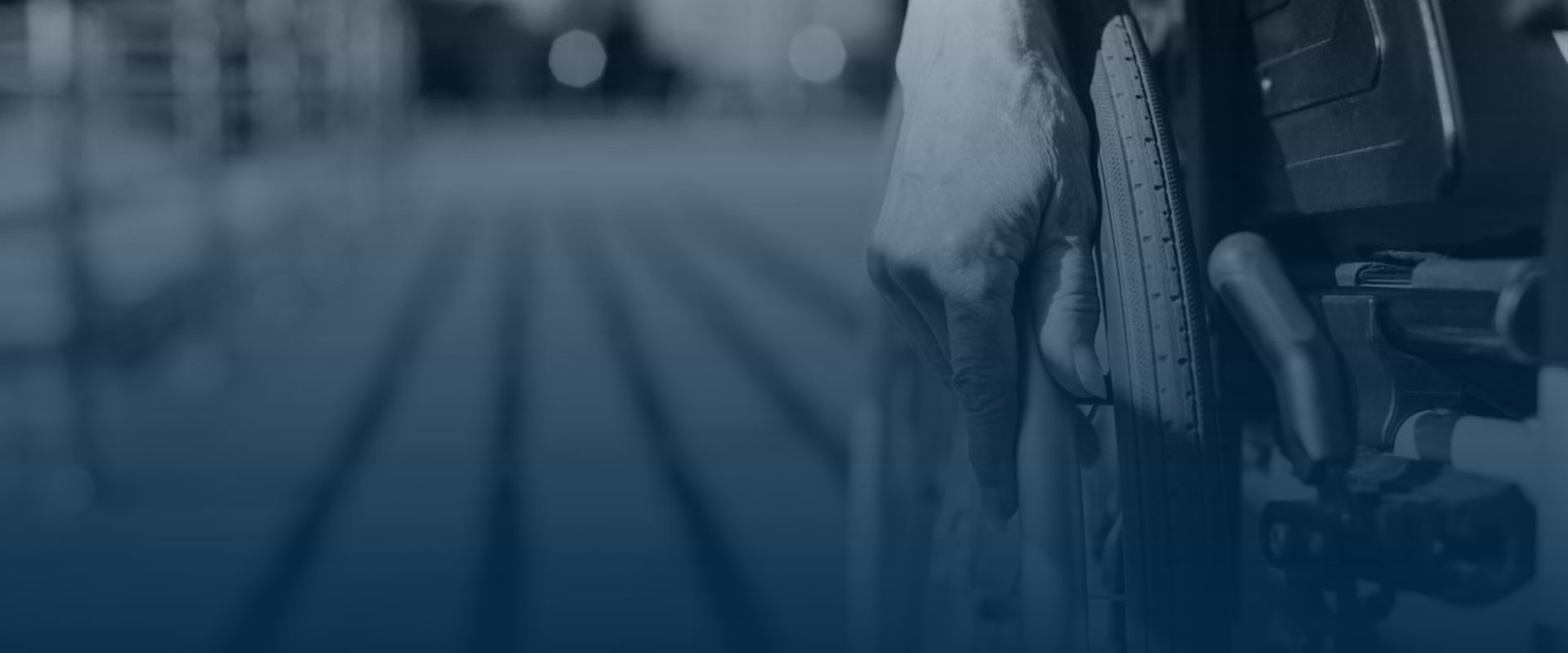 Denied Social Security Disability Claim?
Helping You Get the Benefits
You Deserve
Helped 40,000+ Pennsylvanians.

You pay us nothing unless we win.

We have 100 years of legal experience.
Pennsylvania Social Security Disability Lawyers
SSD Attorneys Representing Pennsylvania Clients with Excellence Since 1922
Has your Social Security disability claim been denied? You should contact a Social Security Disability Insurance (SSDI) lawyer to assist you with your appeal. The experienced Pennsylvania Social Security disability attorney team at Handler, Henning & Rosenberg LLC represents clients with disability claims in Carlisle, Hanover, Harrisburg, Lancaster, Schuylkill County, York, and neighboring Pennsylvania communities. Since 1922, our firm has established a reputation of excellence, winning millions on behalf of our clients. We are one of the largest firms in the area and are able to take on even the most complex cases with extensive resources and decades of collective experience.
Call (888) 498-3023 24/7! We have Spanish-speaking services available.
How You Can Qualify for Social Security Disability Benefits
Social Security disability benefits are paid to those unable to work due to poor health or injury.
The disability in question must meet one of the following qualifications:
It must be expected to last a minimum of one year.
It must be expected to result in death.
At least one of these must be in place to qualify. Disabled individuals are also required to provide medical proof of the disability. If your claim has been denied, do not give up hope. We can help clients appeal claims that have been initially denied.
Why Your SSDI Claim Was Denied
Statistically speaking, social security disability claims are denied more often than they're accepted. Around 65% (or 2 out of 3) claims are rejected on a first attempt, with an 85% rejection rate on appeal. That's why injured people turn to Social Security disability lawyers after their initial rejection—our insight and experience help prepare your case and maximize its odds of winning. Below are the most common reasons claims are denied. Many of these grounds for rejection may not sound like they apply to your case—but your daily life and what the SSA interprets from your claim's documents can be two very different situations.
You're Capable of Making Too Much Money
The SSA uses a standard called "Substantial Gainful Activity" to gauge whether you truly have a disability. For people who aren't blind, the most they must be capable of earning (or can earn while injured) is $1,170 a month. If the SSA believes you are capable of making more than this amount, your claim will be rejected. The only exception is if you're earning income during a "trial work period." The SSA allows you to earn an income and receive disability payments at the same time for a short period. This is to encourage beneficiaries to try working temporarily to see if they're capable of it.
You Didn't Listen to the Doctor's Orders
When your physician prescribes therapies or treatments, you'll need to follow every instruction they give you. Otherwise, the SSA will argue that your disability wasn't from the injury itself, but from choosing not to listen to your doctor's treatment plan.
The only exceptions to that rule are:
You/your loved one has a severe mental disability
You were unable to get the necessary assistance to go
You were not prescribed an appropriate therapy
You couldn't afford your prescribed therapy
A Social Security disability attorney would be able to gather documentation to counter claims that you didn't listen to your doctor, primarily by demonstrating how the above exceptions apply to your case.
You Lacked the Sufficient Treatment Records
Lacking sufficient treatment records is more common for people living with non-physical disabilities. For instance, people with severe anxiety or depression might receive a prescription for antidepressants, but if a follow-up with a psychologist wasn't reported, then the SSA may believe the prescription was all that was necessary. Attorneys can fix this issue by providing documentation of your mental health treatments.
Refusal to Cooperate
Your disability claim hinges on your medical records and their availability to the SSA. If you do not make those records available, your claim could be denied. Also, the SSA may request that you be seen by an SSA doctor at their expense. If you refuse to see their doctor, or if you insist that the SSA make a determination based upon your existing records, your disability claim could be denied.
Keep in mind that the SSA has specific requirements for how data is catalogues in your records, and that your primary doctor may not have met those requirements when documenting your condition.
Your Disability Is Linked to a Criminal Conviction
If you're in prison or worsened your injury while in prison, that's the most likely reason your benefits were denied. While you unlikely were injured while committing a felony, the SSA does note that any injuries that resulted from committing a crime are not eligible.
Certain crimes and conditions of imprisonment can prevent you from receiving disability benefits if:
Your impairment was created or worsened by committing a felony
Your impairment was created or worsened by your time in prison
The Disability Is Based on Alcohol or Drug Addiction
If alcoholism or drug addiction are contributing factors to your disability, the SSA may deny you benefits. There is a common misconception that disability benefits are not allowed to those who are addicted to drugs or alcohol, which is not 100 percent true. There is also a common misconception that a drug or alcohol addiction is an automatic qualification for disability benefits—this is also not entirely true.
What a case like this hinges on is whether the alcohol/drugs was a "contributing factor" to the impairment (either by causing it or making it worse). For example, if an applicant has lung cancer, their drinking habits are unlikely to be a major factor in their case. However, if the SSA determines that your condition would be improved by not using drugs or alcohol, they'll use that fact as grounds for denial.
The Disability Is Not Expected to Last Long Enough
The Social Security Administration's (SSA) criteria for qualifying for disability benefits states that your disability must be expected to last 12 months or longer, or must be expected to result in death. In addition, SSDI benefits are designed for people with full disabilities—meaning those that are considered "partially disabled" will be denied. There are no temporary benefits under the program either.
In addition, your impairment must make working at your job impossible—not just more difficult. If it's determined that you are eligible to work in a current or past line of work, you'll qualify for other benefits, but not SSDI. The only exception to this rule is if your impairment meets the SSD listing requirements.
Example: potentially fatal conditions meet the listing requirements. Proof of lung cancer, for instance, does not require any proof that it will inhibit your ability to work—you will automatically qualify. Your lawyer can help you determine if your condition meets the listing requirements.
The SSA Cannot Find You
Make sure you give the Social Security Administration correct contact information for you and your representative (i.e your SSD attorney). If the agency cannot reach you for the answers to critical questions, your claim could be denied.
That's another advantage to having an attorney handle your claim: you'll always have a professional on top of your case's needs. No need for you to wait for phone calls or have paperwork at the ready—your lawyer will handle that for you.
Social Security Disability Impairments
Social Security disability impairments are classified into two categories: severe and non-severe. Any impairment which does not meet the SSA's definition of severe will be considered non-severe by default. A non-severe impairment is one that doesn't limit (or minimally limits) your ability to do "basic work activities." Non-severe impairments also include impairments that (a) are not fatal, and (b) will improve within 12 months.
Basic work activities include:
Walking, standing, sitting, pushing, pulling, and other physical capabilities.
Basic sensory abilities, such as hearing, seeing, or speaking
Comprehending, executing, and recalling simple instructions
Reasonable discernment
Appropriate responses to normal work situations
Adapting to routine changes in the workplace
Your Social Security disability claim hinges on proving that your impairment severely limits your ability to work. If you have an impairment that only slightly affects your ability to function, will not last longer than 12 months, or isn't "medically determinable," then your impairment will be considered non-severe.
If your answers match the following, it's a sign your claim is strong:
Are you gainfully employed? No.
Do you have a severe impairment? Yes.
Will your impairment last for 12 months or end in death? Yes.
Is your disability on the SSA Blue Book Listing of Impairments? Yes.
Keep in mind that for the SSA, having a job is not proof of gainful employment. Work is usually considered "gainful" if you don't require more supervision or assistance than other workers and if you're doing work that is vital to your employer or business. Doing a job that demands almost nothing of you and isn't vital to anyone is not gainful employment.
Qualifying Social Security disability impairments include:
Anxiety disorders
Joint problems (arthritis)
Asthma
Back injuries
Complex regional pain
Congestive heart failure
Chronic pain
Chronic fatigue
Crohn's disease
Cystic fibrosis
Depression or bipolar disorder
Diabetes
Fibromyalgia
Hearing impairments
Hepatitis C and liver disease
HIV
Ischemic heart disease
Leukemia
Lung disease
Lupus
Multiple sclerosis
Schizophrenia
Soft tissue injuries
Stroke
Note that these impairments are sometimes co-occurring; for example, HIV and chronic fatigue often present together. The SSA must consider the total impact of all your impairments, not just one of them, which is why it's important to have a lawyer examine your case: documenting all your impairments is vital. Any combination of these impairments can keep you from gainfully working and lead to a classification of severe. Also note that these impairments are both physical and mental, and certain conditions (like chronic pain) require subjective measurement and can be difficult to prove medically.
If one of your answers didn't match or you're not sure about your answer, then speak with a Social Security disability attorney as soon as possible. An experienced lawyer understands the many rules, regulations, and requirements that SSD impairment claims are subjected to; we can ensure your claim has the strongest possible chance of success.
How Disability Attorneys Can Help Your SSDI Case
While people have to live with the reality of their injuries on a day-to-day basis, the Social Security Administration uses strict rules and tables to standardize who gets benefits and who doesn't. To ensure a successful claim, you have to learn how to speak the language of the SSA regulations—how to navigate their increasingly complex set of requirement and translate your daily life into a legal case. That's precisely what a Social Security disability attorney does.
We can do the following to maximize the odds your case will be approved on appeal:
Gather sufficient medical documentation
File the appropriate forms prior to the hearing
Develop the best strategy for handling your case
Gather expert testimony on your functional limits
Schedule the exams you'll need to undergo
Prepare you for your appeal hearing
The first thing an attorney can do for you, is give you realistic expectations. Years of experience teach attorneys how to gauge the odds of success. After a consultation, we'll be able to tell you if pursuing an appeal is right for you—which saves time and trouble.
Social Security Disability FAQ
Call for a Free Consultation! Serving Carlisle, Hanover, Harrisburg, Lancaster, Schuylkill County & York.
We assist clients who are no longer able to work due to serious injuries and have 100+ years of combined experience representing thousands of injured clients in Pennsylvania. Let us handle your case so you can receive the compensation you deserve.
Contact Handler, Henning & Rosenberg LLC today! Our firm would be proud to assist you in claiming the financial support that's rightfully yours.
Handler, Henning & Rosenberg has always been a family business. It's been 100 years, and if we look into the future another 100 years, we still see our family helping yours. We've been around for this long for a reason: we care about our clients and our communities, and every person at our firm does everything we can to help every client we represent.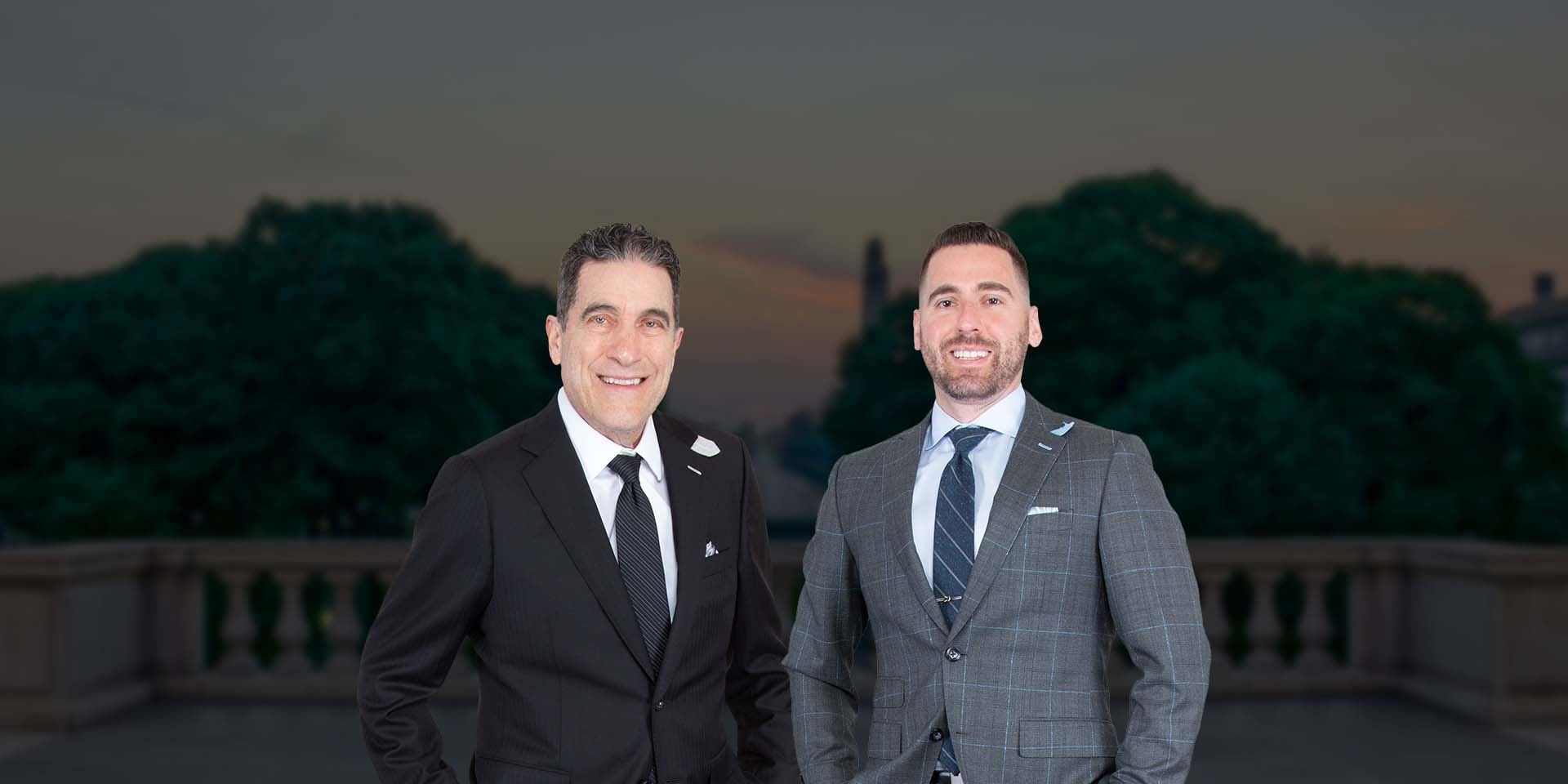 Put Experienced Lawyers on Your Side Compassionate in the Office. Victorious in the Courtroom.