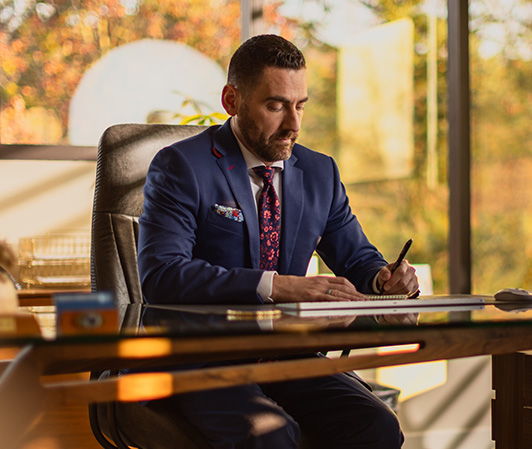 Personal Injury
Winning Cases Since 1922!
Pennsylvania Injury Lawyers
We've Been Standing Up for Injury Victims for 100 Years
HHR stands up for injury victims across the state. Get experienced counsel from our Pennsylvania injury attorneys!
At Handler, Henning & Rosenberg, we know individuals who suffer injuries caused by another's negligence should be financially compensated for their losses. Our Pennsylvania injury lawyers represent those in Carlisle, Hanover, Harrisburg, Lancaster, York, Schuylkill County, and in surrounding communities. We pride ourselves on seeing that responsible parties are held accountable for the pain and suffering caused by their negligence. For more than a century, our firm has successfully resolved cases against employers, negligent drivers, business owners, physicians, drug manufacturers, and other negligent parties.
Why Hire the Legal Team Handler, Henning & Rosenberg?
Available 24/7 for our clients.
One of the largest firms in the area.
Tens of millions of dollars recovered.
Established in 1922. 100 years of experience.
Spanish speaking services available.
Dedicated and highly respected attorneys on staff.
Navigating Complex Injury Cases
Vehicle accidents can cause catastrophic injuries. If you are injured in an accident caused by the negligence of another driver, you should consult with our vehicle accident attorneys.
Our personal injury firm represents victims of all types of vehicle accidents:
Serious Representation for Victims of Severe Injuries
If you need a lawyer on your side, we provide the effective representation you need. Our injury lawyers at HHR are not afraid to take on big insurance companies on your behalf.
Examples of cases our firm can handle include the following:
How a Pennsylvania Personal Injury Attorney Can Help You Maximize Your Financial Compensation
If you've been injured in an accident in Pennsylvania, you may be entitled to compensation for your medical expenses, lost wages, and pain and suffering. However, navigating the legal system can be overwhelming, especially when you're dealing with physical and emotional trauma. That's where a skilled personal injury attorney can help.
At Handler, Henning & Rosenberg, our Pennsylvania injury lawyers have been standing up for injury victims for 100 years. We understand the complexities of personal injury cases and will work tirelessly to ensure that you receive the compensation you deserve.
Our attorneys can help you:
Negotiate with insurance companies to maximize your settlement
Calculate your damages, including future medical expenses and lost earnings
Gather evidence to build a strong case
Advocate for your rights in court
Don't settle for less than you deserve! Contact us today to schedule a free consultation with one of our experienced Pennsylvania injury attorneys.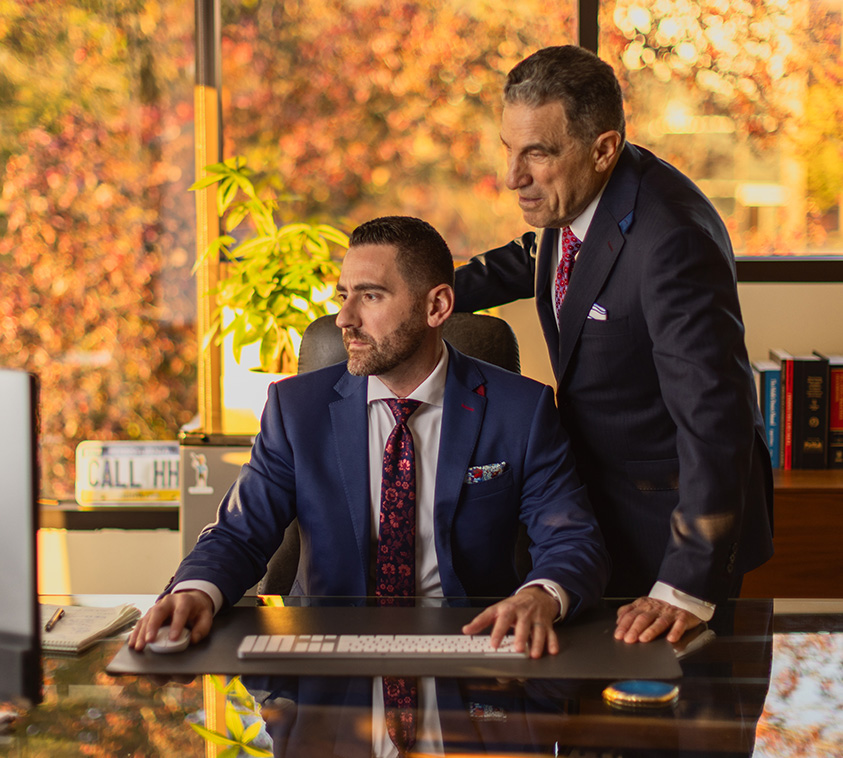 Serving Carlisle, Hanover, Harrisburg, Lancaster & York, PA
We are here for you from start to finish. It is important to know there are strict deadlines for filing personal injury claims in Pennsylvania. As a result, you should consult with one of our experienced injury lawyers as soon as possible. We offer free consultations to injured victims and their families throughout Central Pennsylvania at our many office locations. Contact Handler, Henning & Rosenberg at (888) 498-3023 to get started!
Get Free Advice!
Send Us a Message
You Pay Absolutely Nothing Unless We Win Your Case