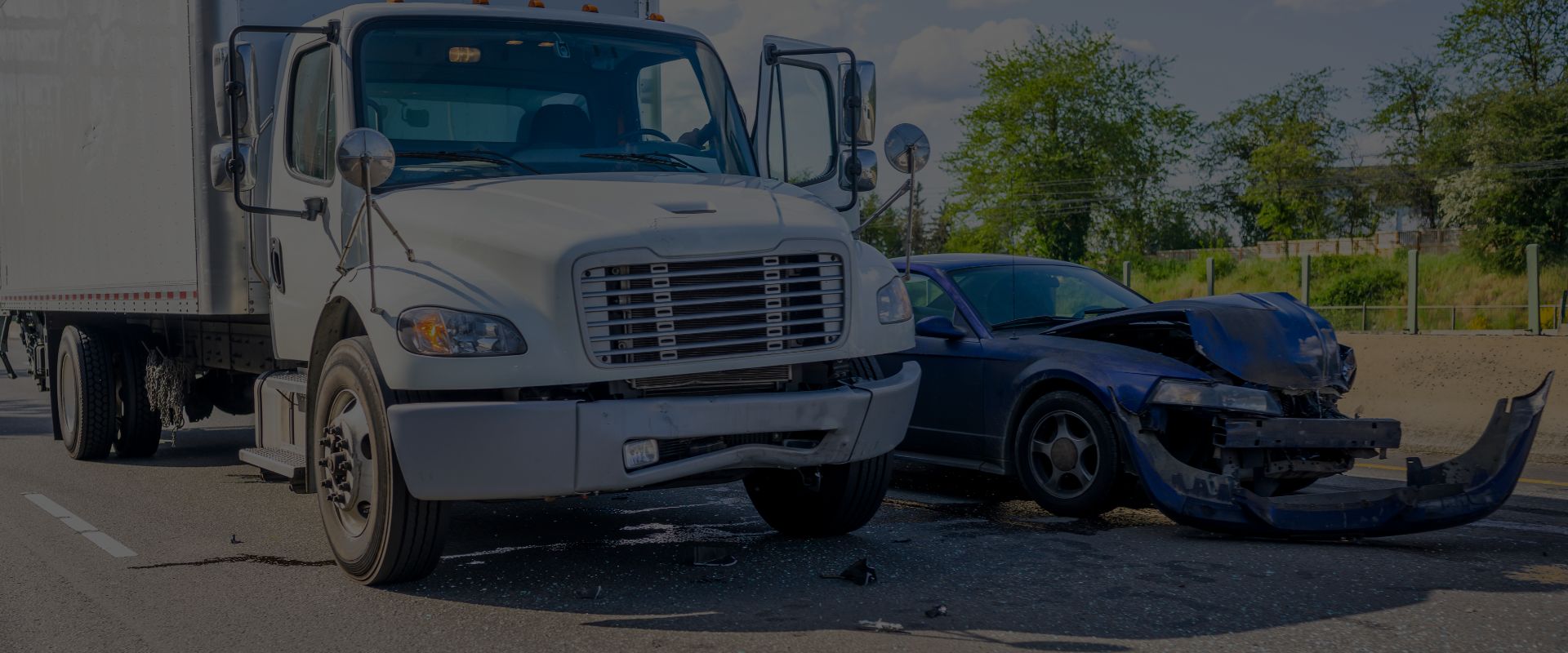 INJURED IN A WORK VEHICLE ACCIDENT?
CALL THE FIRM WITH A
WINNING REPUTATION
Pennsylvania Work Vehicle Accidents
Helping Victims of Work Vehicle Accidents in Carlisle, Hanover, Harrisburg, Lancaster, Schuylkill County & York, PA.
Car accidents involving a company car can be a challenging event to work through. In Harrisburg, there are issues involving Pennsylvania's no-fault laws that must be addressed. Additionally, any possible medical and repair bills add to the stress of recovering from a car accident. When the accident involves someone using a work vehicle, matters may become even more complicated. If you have been involved in a company vehicle accident, the car accident lawyers at Handler, Henning & Rosenberg are ready to help.
Handler, Henning & Rosenberg has served the citizens of Pennsylvania since 1922. Over the last 100 years, we have handled tens of thousands of car accident claims. Our cases have resulted in the winning of tens of millions of dollars for clients. We've seen the struggle our clients go through firsthand and are proud each time we can deliver relief. If you have been in a car accident, don't wait. The sooner you call, the sooner we will be able to get results.
For a free consultation after your work vehicle accident, call the Pennsylvania attorneys at Handler, Henning & Rosenberg today at (888) 498-3023. Recovery starts with a phone call!
Who Is Liable After a Work Vehicle Accident?
When an accident occurs, drivers of work vehicles are often unsure about issues of liability. Does the company pay all damages? Are you personally responsible for compensating the other party? Understanding the intricacies of laws is a task that a Pennsylvania car accident attorney from HHR will assist you. Often, an employer's responsibility for coverage is determined by a concept known as vicarious liability. In legal matters, vicarious liability is often referred to with the term "respondeat superior." This Latin phrase means "let the master answer" and is a principle that maintains an employer's responsibility when an incident happens involving someone acting on their behalf. In other words, respondeat superior holds employers accountable for the actions of employees.
In the case of an accident that occurs while operating a company car, the employer is held responsible to a certain extent for the actions of the person driving. As with many parts of the law, many factors contribute to if an employer is held responsible for vicarious liability.
When Does Vicarious Liability Apply?
Vicarious liability applies to accidents that occur while an employee is performing duties directly related to their job while driving a company vehicle. If you are on your way to a job site and an accident occurs, vicarious liability applies to your accident and parties may pursue your employer for damages. However, vicarious liability is only able to be applied if the person driving the company vehicle is at fault for the accident. Notably, an employee must be on official company business for vicarious liability to apply. If an employee is using a company vehicle for personal use when the accident occurs, vicarious liability does not apply.
Vicarious liability may be applied to accidents that occur:
While driving to a job site
While at a job site
While driving to a location under the instruction of your employer
Before or after a meeting with clients
Vicarious liability may not apply when:
You were driving to a job site but make a detour for personal errands.
You were driving from home to work or vice versa.
You were committing a crime such as driving while intoxicated.
You were driving recklessly.
Help with Pennsylvania Workers' Compensation Claims
If you were injured while operating a vehicle, you might be entitled to workers' compensation. To receive compensation under this section of the law, the requirements for vicarious liability must be met; you are unable to file a workers' compensation claim if you were not working when the accident occurred, even if you were in a company car. However, if you were on official business, you may be eligible for workers' compensation. Notably, if you were working when the accident happened, you are not required to be at fault for the accident to make a workers' compensation claim for the accident.
In Pennsylvania, personal injury protection coverage of at least $5,000 is required. If you are injured while driving a company car while doing official business, this may apply to you. Initial medical bills may be paid from this coverage and recovered later via workers' compensation. However, any other costs after the amount covered by the personal injury protection will be covered under workers' compensation.
We've Helped Thousands Recover After a Work Car Accident
If you have been injured in an accident while driving a company car, or if you have been injured by someone driving a company car, seek legal advice as soon as possible. The attorneys at HHR have handled tens of thousands of cases in Pennsylvania and are ready to assist you. Do not delay. Time matters after an accident and quickly taking action will work in your favor.
Call us today at (888) 498-3023 or use our online form to schedule a free consultation with a member of our legal team. You do not pay any fees unless we win results for you!
Handler, Henning & Rosenberg has always been a family business. It's been 100 years, and if we look into the future another 100 years, we still see our family helping yours. We've been around for this long for a reason: we care about our clients and our communities, and every person at our firm does everything we can to help every client we represent.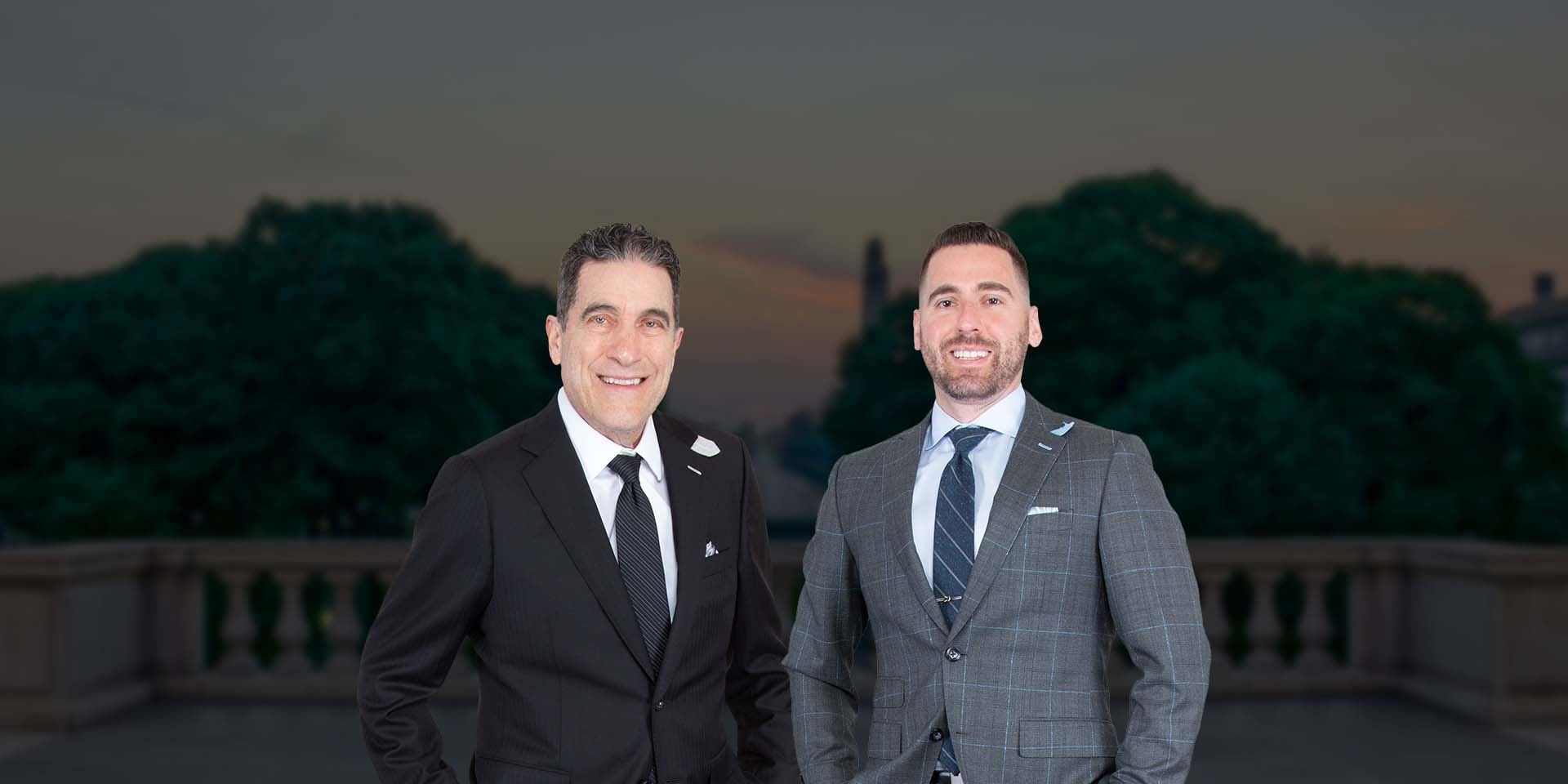 Put Experienced Lawyers on Your Side Compassionate in the Office. Victorious in the Courtroom.