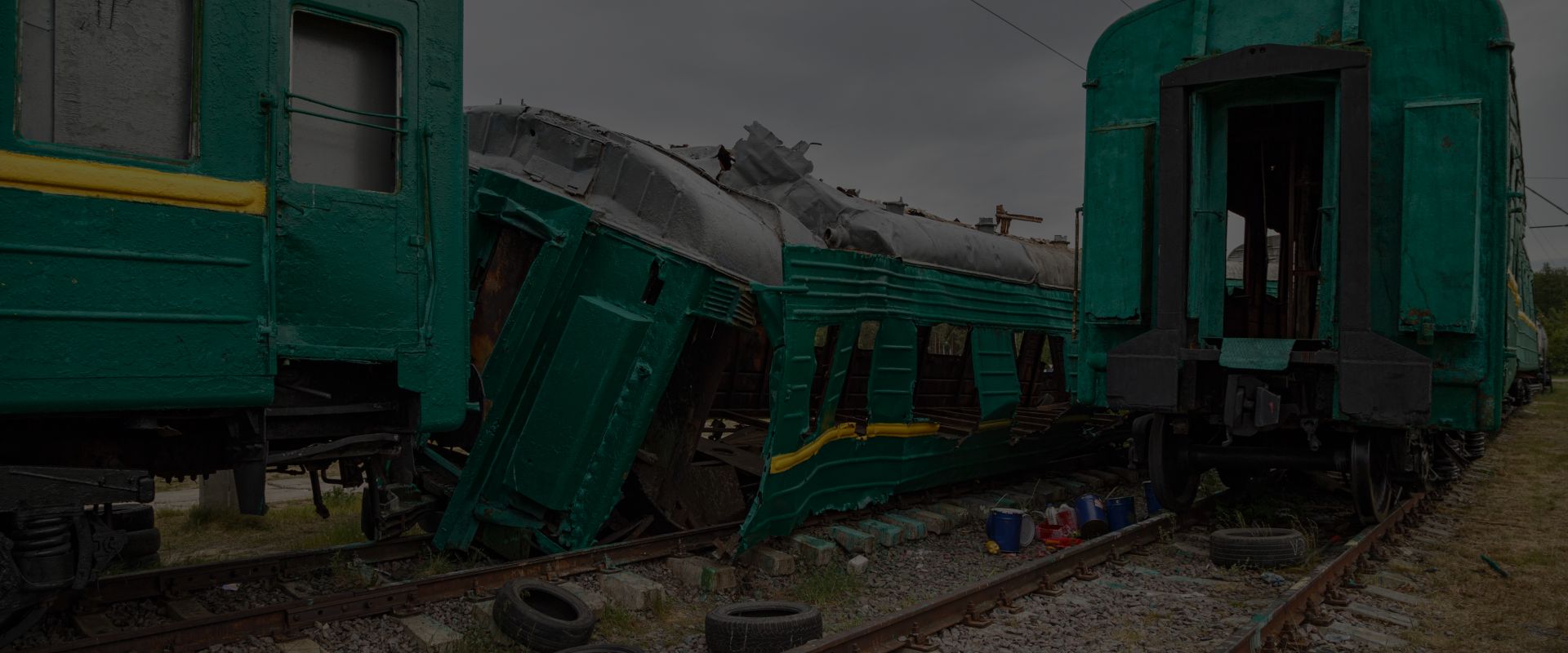 INVOLVED IN A TRAIN ACCIDENT?
CALL THE FIRM WITH A
WINNING REPUTATION
Pennsylvania Train Accident Attorneys
Tens of Millions Won. Serving Carlisle, Hanover, Harrisburg, Lancaster, Schuylkill County & York, PA.
Each day, thousands of Pennsylvanians ride on tracks built in the early days of American infrastructure. In fact, over 6.4 million people rode on Amtrak trains in Pennsylvania in 2017. Just one moment of negligence on the part of one person or company is enough to change the lives of hundreds of people riding a train. It is more important than ever to promote safe railway practices—part of which includes holding negligent companies accountable. When train accidents occur, people turn to the Pennsylvania train accident lawyers at Handler, Henning & Rosenberg. Since 1922, our firm has helped our clients recover tens of millions of dollars to fight for what they've lost. These have paid for medical care, replaced lost income, and provided for families, helping them rebuild their lives.
Learn your options for free! Review your case with an attorney by dialing (888) 498-3023 or contacting us online.
Pennsylvania Train Accident History
Our state has some of the most active railroads in the nation. Philadelphia's SEPTA Regional Rail alone is the fifth most-used passenger service in the nation. Unfortunately, heavy usage has led to a handful of tragic train accidents in Pennsylvania.
The Great Train Wreck of 1856
Just as America's railways were rapidly expanding, Pennsylvania was the site of one of the first large train wrecks in the nation's history. On July 17, 1856, two trains collided as they were traveling in opposite directions in Whitemarsh Township, Pennsylvania. The crash caused an explosion that was heard up to five miles away. The engineer of one of the trains was found at fault because he was traveling off-schedule to make up for lost time. About 60 people were killed and more than 100 injured.
The 1943 Frankford Junction Train Wreck
On Labor Day 1943, the Pennsylvania Railroad's Congressional Limited train was packed with passengers for the holiday weekend. A broken axle snapped in two, derailing the train. Of the eight cars, two were destroyed. Out of 541 passengers, 79 were killed and 117 were injured. The cause of the accident was improper maintenance. The loss of life caused by this wreck make it the worst train accident in Pennsylvania's history.
The 2015 Philadelphia Train Derailment
History repeated itself nearly 72 years later on May 12, 2015. An Amtrak train was traveling between Washington D.C. and New York City when it derailed at Frankford Junction, just blocks from the 1943 crash. Over 200 people were injured and 8 people were killed. According to investigators, the train's operator was not paying attention when he took a turn at excessive speeds and derailed the train.
Common Causes of Train Accidents
Though trains are generally regarded as a safer method of transportation than automobiles, there are a number of things that can go wrong on a train and cause an accident. Maintenance issues and human error are two general reasons why accidents occur.
More specifically, accidents can be caused by the following:
Worn and broken switch points
Improperly aligned switches
Traveling at an unsafe speed
Unsafe shove movements
Failure to properly use hand brakes
Focus and attention is so critical to safe train operation that in 2011, the Federal Railroad Administration banned the use of cell phones while workers were engaged in "safety sensitive duty." Specifically, train engineers were prohibited from using cell phones while the train was moving, while a member of the crew was on the ground, or while a railroad employee prepared a train for movement.
Different Types of Train Accidents
Train-on-Train Collisions: The most dangerous kind of accident, these are usually a result of operator neglect.
Collisions with Pedestrians: Train collisions put bystanders at risk, as trains sprawl when they derail. Pedestrians are also at risk at crossings.
Accidents from Poor Maintenance: One of the most common reasons trains get derailed is poor maintenance.
Operator Negligence: It takes dozens of people working together to safely operate a train. Any lapse in communication or judgment can be catastrophic.
Train Derailments: Passenger and freight trains alike can be derailed by several causes, including poor maintenance or operator negligence.
Representing Victims of Train Accidents in Pennsylvania
Since traveling via train is considered a safe method of transport, accidents are usually a sign of neglect on the part of operators. If you have been injured in a train accident, contact our Pennsylvania attorneys immediately. The sooner you call, the sooner we will be able to start building your case. If you or a loved one has been hurt in a train crash, we won't let negligence go unanswered for. Our railway injury lawyers are ready to help you obtain the results you need to recover from your accident or the death of a loved one.
The Pennsylvania train accident attorneys at Handler, Henning & Rosenberg are ready to help. Call for a free consultation today with a member of our legal team. Just dial (888) 498-3023.
Handler, Henning & Rosenberg has always been a family business. It's been 100 years, and if we look into the future another 100 years, we still see our family helping yours. We've been around for this long for a reason: we care about our clients and our communities, and every person at our firm does everything we can to help every client we represent.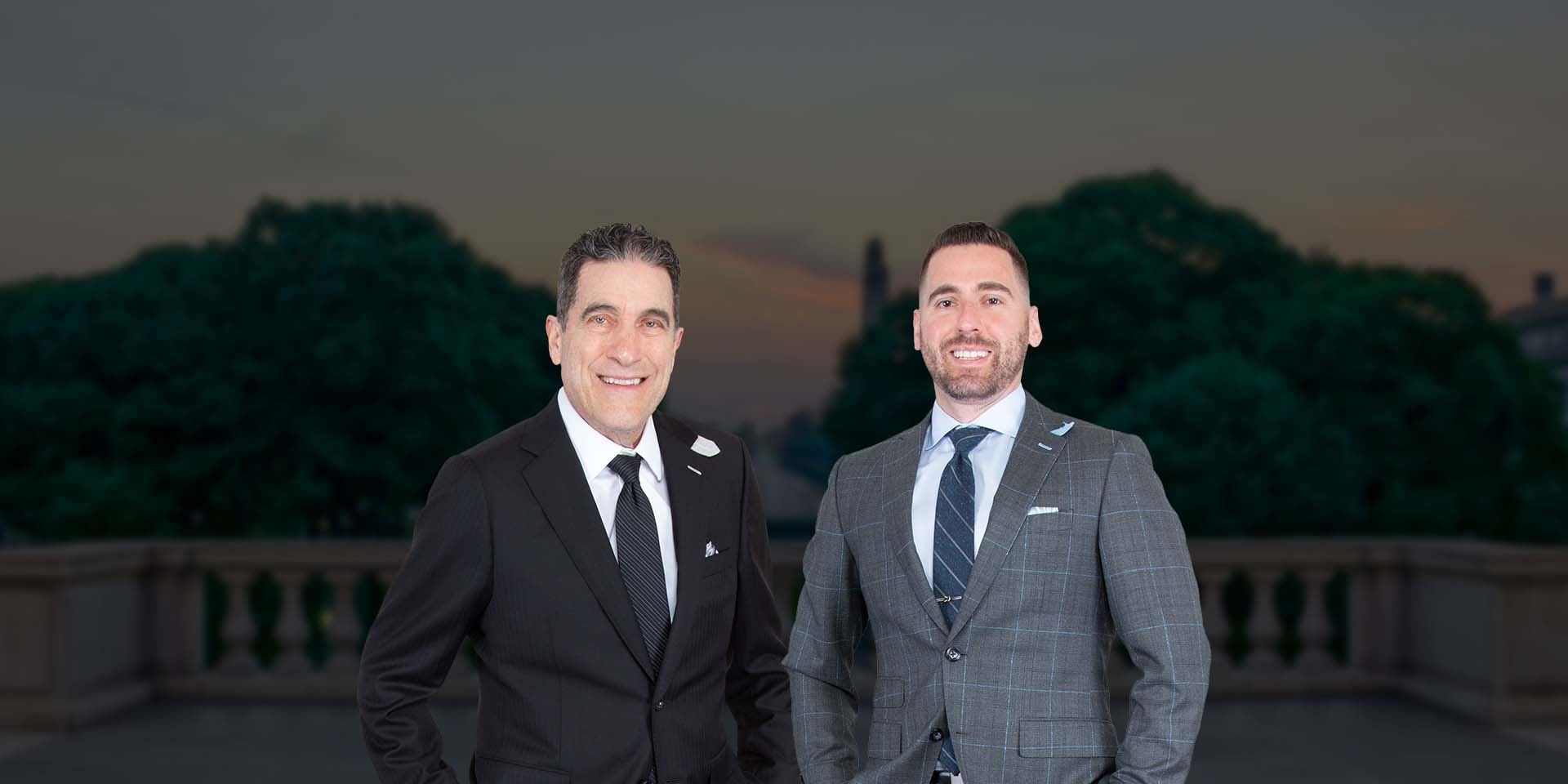 Put Experienced Lawyers on Your Side Compassionate in the Office. Victorious in the Courtroom.