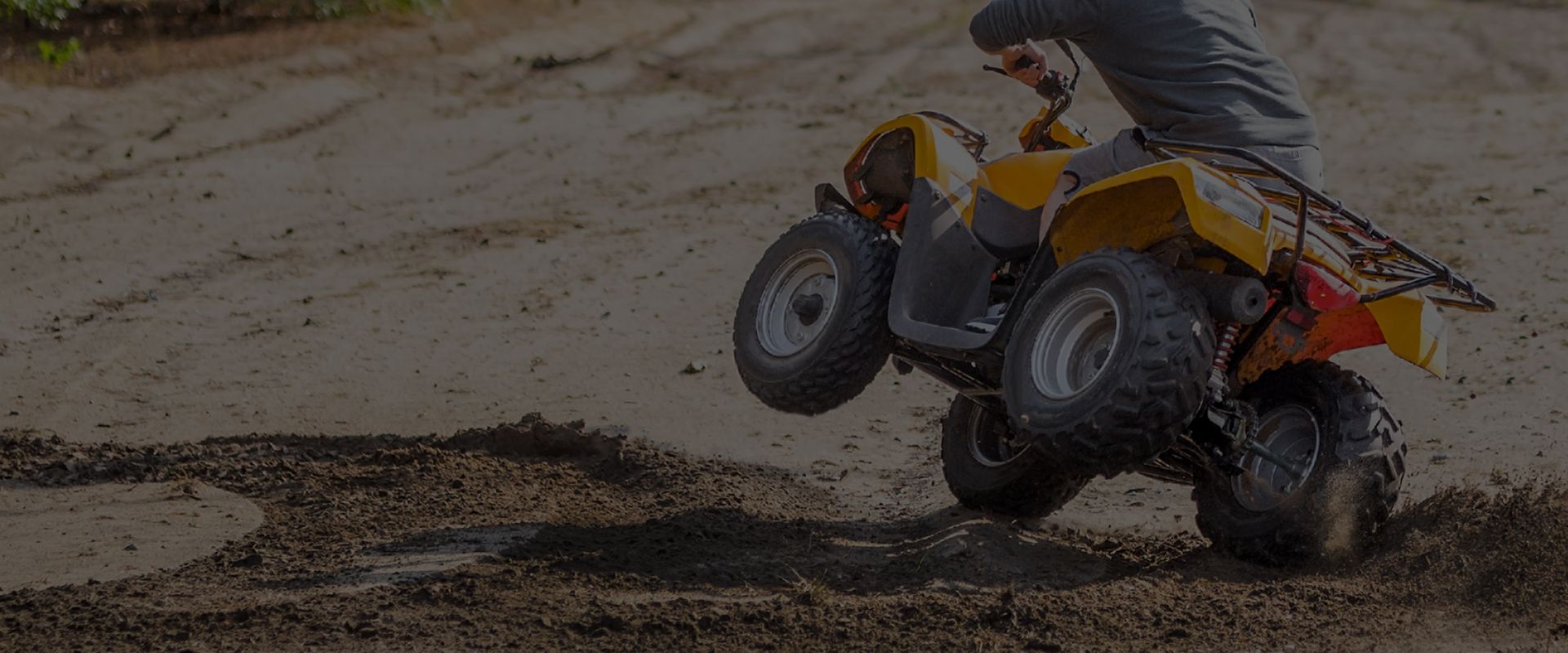 INJURED ON AN ATV?
KNOW YOUR
RIGHTS
Pennsylvania ATV Accident Attorneys
Helping People Injured in ATV & 4-Wheeling Accidents in Carlisle, Hanover, Harrisburg, Lancaster, Schuylkill County, & York, PA
Both families and young adults use all-terrain vehicles (ATVs) for recreational purposes. Although these all-terrain vehicles travel at low speeds (about 30 mph), accidents can still cause serious injuries. According to the U.S. Consumer Product Safety Commission, there were over 93,000 ATV-related injuries that required an emergency room visit—typically for riders under the age of 16. If you or a loved one have sustained injuries while riding an ATV, contact our Harrisburg ATV accident attorneys today. Our firm has helped hundreds of injured people recover the compensation they deserve.
If you or a loved one have suffered injuries while riding a ATV, contact our ATV accident lawyers! Your consultation is free and private.
Common Causes of ATV Accidents
According to the U.S. Consumer Product Safety Commission, on average, 568 adults and 144 children die in ATV accidents every year. Since ATVs have a high center of gravity, they roll over easily. Riders can be trapped underneath the quads that weigh up to 600 pounds. ATV accidents can result in major injuries because they lack protection, just like motorcycles.
Some of the factors that may contribute to ATV accidents include:
Negligence of other drivers
Riding on paved roads
Operating an ATV under the influence of drugs or alcohol
Operating an ATV at an unsafe speed
Too many riders on the vehicle
Victims of ATV accidents can suffer serious injuries, including:
Who Is Liable for an ATV Accident?
The liability if an ATV accident depends on the cause or reason for the accident. For example, if the reason for your ATV accident was a defect in the vehicle, then the ATV manufacturer may be liable. However, if the reason for your ATV accident was the negligence of another driver, then the operator may be held liable for your damages. For this reason, it's critical to discuss your case with a lawyer.
Have You Suffered Injuries in an ATV Accident? We Can Help.
Like any recreational vehicle, ATVs should only be operated by sober, skilled drivers. When people operate ATVs recklessly, or ATV renters offer their vehicles to untrained drivers, innocent people pay the price with their livelihood. If you or a loved one have suffered injuries in an ATV accident, it is vital to contact an ATV accident attorney as quickly as possible. Since 1922, the legal team at Handler, Henning & Rosenberg has helped the people of Pennsylvania in personal injury cases. We have recovered tens of millions of dollars on our clients' behalf, and we also want to help you get the compensation you deserve. We have vast knowledge and experience to help you develop a claim so that you can recover and rebuild your life. We have offices in Carlisle, Hanover, Harrisburg, Schuylkill County, Lancaster, and York to serve you.
Contact our Pennsylvania ATV accident attorneys today: (888) 498-3023.
Handler, Henning & Rosenberg has always been a family business. It's been 100 years, and if we look into the future another 100 years, we still see our family helping yours. We've been around for this long for a reason: we care about our clients and our communities, and every person at our firm does everything we can to help every client we represent.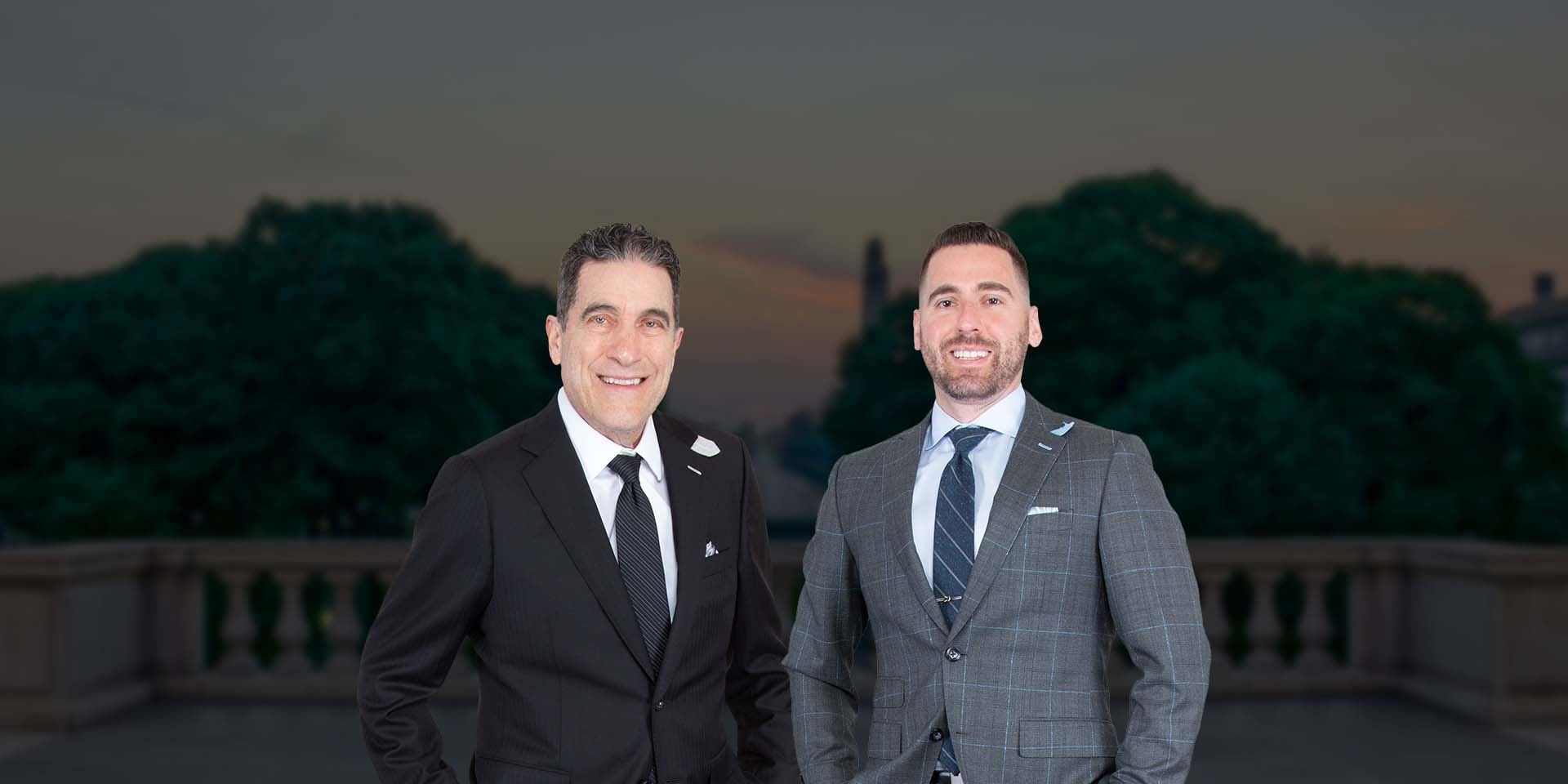 Put Experienced Lawyers on Your Side Compassionate in the Office. Victorious in the Courtroom.