POWERFUL LEGAL HELP FOR
VICTIMS OF
BRAIN INJURIES
Pennsylvania Brain Injury Attorneys
Representing Victims of Traumatic Brain Injuries in Carlisle, Hanover, Harrisburg, Lancaster, Schuylkill County & York, PA
Studies demonstrate that 2.8 million people sustain traumatic brain injuries (TBI) every year, and as many as 50,000 people die. TBI is usually caused by a penetrated head injury, which disrupts normal brain functions. A victim's TBI severity levels can range from mild to severe, every injury is different. Not all brain injuries are caused when significant pressure is applied to the head, because a variety of accidents can lead individuals to experience a brain injury. According to Brainline studies, 47% of traumatic brain injuries are caused by slip and falls, which is more than 1.3 million accidents. About 14% of TBI are caused by traffic accidents—that is about 200,000 brain injuries. TBI can also include closed head injuries, where there is no splitting of the skull or fragments that penetrate the skull.
If you or a loved one have suffered a traumatic brain injury, contact our Harrisburg brain injury attorneys today! We have won tens of millions of dollars for our clients. Contact us today for a free case review (888) 498-3023.
Causes of Serious Head Injuries
Head injuries happen in many ways and have a variety of different symptoms. However, all head injuries have something in common: they are serious and must be properly treated. Those that cause these serious injuries must provide compensation for their actions.
Head injuries are often caused by:
Motor vehicle accidents
Slips and falls
Physical assault
Work accidents
Symptoms of head injuries vary from moderate to severe. However, if you suspect you've suffered a head injury such as a traumatic brain injury, it is imperative that you seek medical attention as soon as possible. Some head injuries do not always show immediate symptoms and lurk undetected until it is too late to file a claim. Additionally, when a head injury is suspected, it is important to have a clear and concise medical record when seeking damages from the party responsible for the injury.
The Effects of a Traumatic Brain Injury
When a person suffers from a traumatic brain injury, there are a variety of physical and mental effects that result. Depending on the severity level of the injury, a brief loss of consciousness could occur. For a more severe TBI, a prolonged loss is likely.
Below are the most common effects that can occur after a traumatic brain injury:
Anxiety
Blurred vision
Depression
Difficulty concentrating
Dizziness
Headaches
Impaired decision making
Lack of energy
Lack of focus
Loss of hearing
Memory loss
Sleeping problems
Speech problems
Nausea
Vomiting
Disorientation
Head injuries are serious. If you have experienced trauma to the head, you should visit a medical professional as soon as possible. Remember, it is not possible to completely understand the severity of a head injury solely with initial observable symptoms.
Different Types of Head Injuries
Head injuries usually result in serious problems that require intensive recovery for those that suffer from them.
Types of head injuries include, but are not limited to, the following:
Concussion: An injury when the impact from head trauma is significant enough to cause injury to the brain. Symptoms from concussions are usually temporary but cause permanent damage if repeated.
Hematoma: An injury that causes a collection of blood outside of blood vessels. This places pressure on the brain.
Hemorrhage: This is bleeding that results from a head injury inside the brain or the area around your brain.
Edema: This describes swelling in or around the brain. As our skulls are rigid, they are unable to accommodate the stretching of the brain during swelling. When an injury causes the brain to swell, pressure builds.
Fractures: If a fracture occurs to the skull, it is a sign of serious injury as the bone that makes up the skull is strong
Diffuse Axonal Injuries: Known as the silent killers of brain injuries, diffuse axonal injuries do not cause bleeding in the brain.
Severity Levels of Traumatic Brain Injuries
Below are the different states of severity in a traumatic brain injury:
Mild Cases: TBI victims may be sensitive to noise and light. They might also experience depression, memory loss, and attention deficit problems.
Moderate Cases: TBI victims may have cognitive impairment that requires extensive therapy and rehabilitation
Severe Cases: TBI victims remain in a vegetative state, coma, or a minimally-responsive state that requires full-time care and attention.
Treatments for Traumatic Brain Injuries
Although treatments vary depending on the severity level of the injury, it is vital to begin treatment as soon as possible to give patients the best opportunity for recovery. It is best to visit a doctor to identify what treatment is best for you.
Common treatment options for severe brain injuries include:
Immediate emergency care
Medication
Physical/cognitive therapy
Rehabilitation
Surgery
Our Brain Injury Attorneys Can Help. Call

(888) 498-3023

!
If you or a loved one have suffered brain injuries due to another person's negligence, you have the right to seek financial compensation. Our Pennsylvania brain injury attorneys at Handler, Henning & Rosenberg LLC have over 95 years of combined experience helping victims of catastrophic accidents recover the compensation they need to secure their future. We understand TBI can be costly and emotionally distressful, which is why we are dedicated to taking care of your needs and holding the responsible parties accountable. We have offices in Carlisle, Hanover, Harrisburg, Lancaster, Schuylkill County, and York to serve you.
Contact our Pennsylvania brain injury attorneys for a free consultation: (888) 498-3023.
Handler, Henning & Rosenberg has always been a family business. It's been 100 years, and if we look into the future another 100 years, we still see our family helping yours. We've been around for this long for a reason: we care about our clients and our communities, and every person at our firm does everything we can to help every client we represent.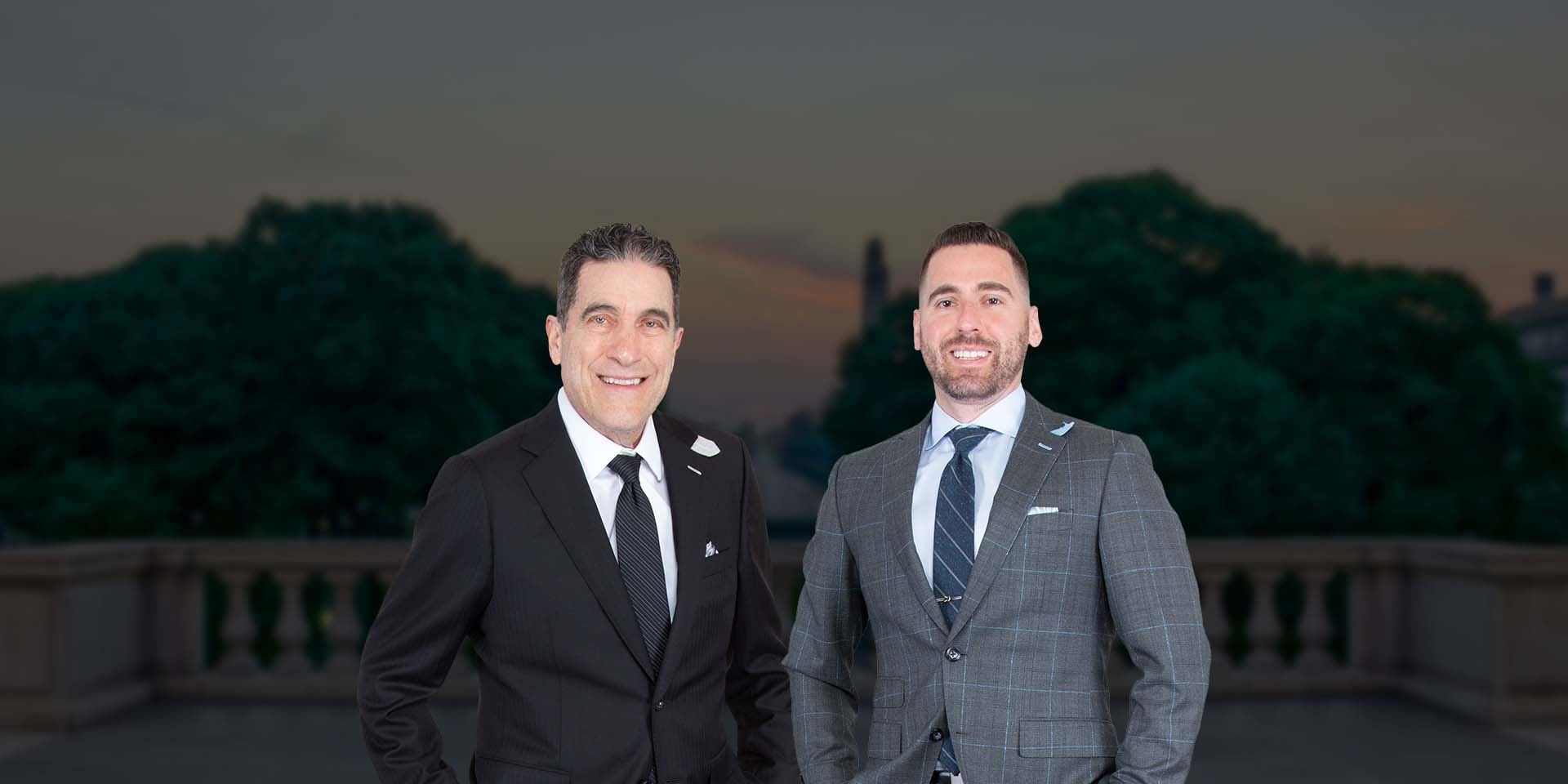 Put Experienced Lawyers on Your Side Compassionate in the Office. Victorious in the Courtroom.