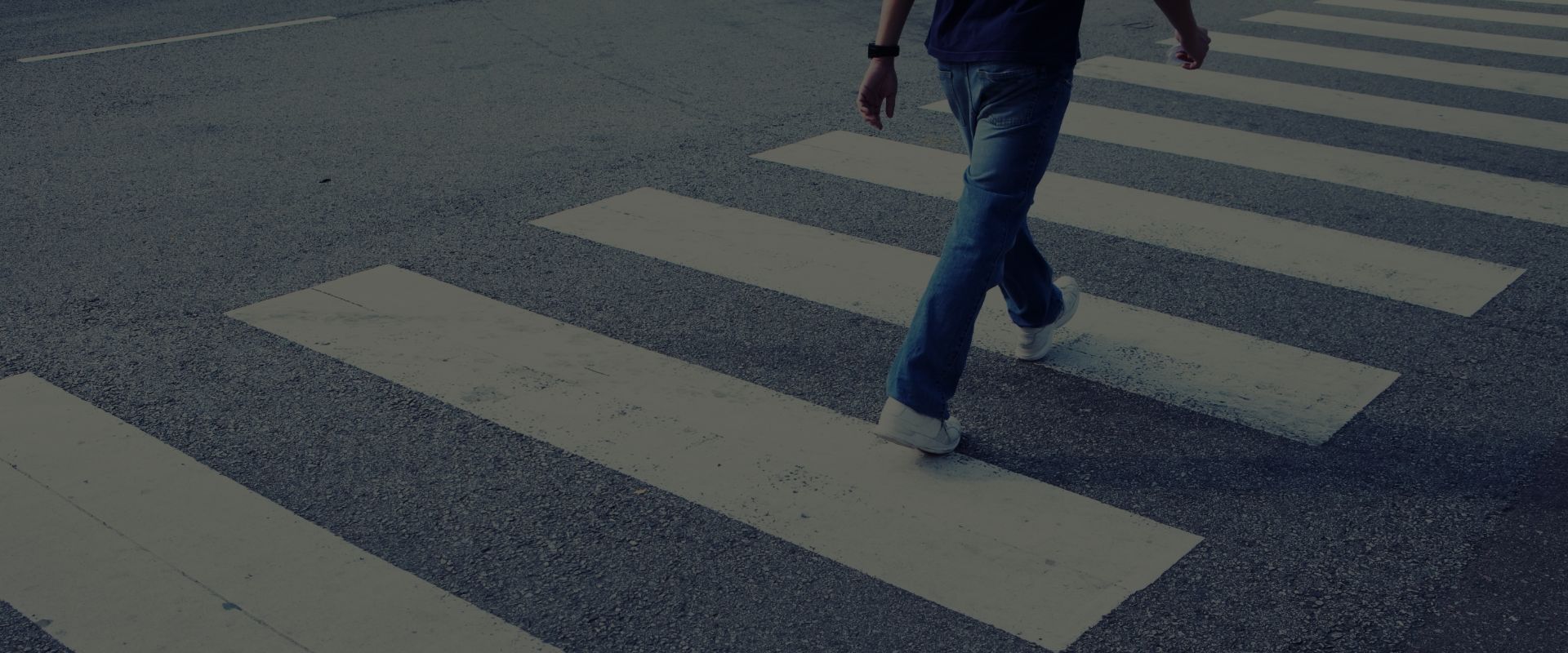 HIT BY A CAR?
ALLOW US TO FIGHT
FOR YOUR RIGHTS
Pennsylvania Pedestrian Accident Lawyers
The pedestrian fatality rate is rising. Despite there being 30% fewer accidents where a vehicle struck a pedestrian in 2020, the fatalities remained virtually the same. While the coronavirus kept most people indoors for much of the year, the very worst accidents were still occurring. Pedestrians have never needed an advocate more than now.
If you have been injured in a pedestrian accident, get in touch with Handler, Henning & Rosenberg LLC as soon as possible. We are one of the largest firms in the area and have extensive resources and knowledge that we can devote to your case, no matter how complex. Our Pennsylvania pedestrian accident attorneys can effectively pursue compensation that will cover your expenses and secure your future.
Fight for just financial compensation with our law firm. Call (888) 498-3023 today!
The Benefits of Being a Pedestrian
Walking offers many benefits, and we never discourage it. However, we believe that drivers and pedestrians need to work together to make the roads and walkways safer for all!
The benefits of walking can include:
Lower blood pressure
The reduction of the risk of type 2 diabetes
Weight loss
Improved mood
Lower transportation costs
Common Pedestrian Accident Injuries
Due to the complete lack of protection afforded to a pedestrian, car accidents tend to be extremely serious and fatal. After all, human beings aren't equipped to survive any impact with a 2-ton metal machine. When a motor vehicle strikes a pedestrian, the pedestrian has no protection against the impact of the vehicle.
Before you sign anything, get a free consultation about your legal rights to compensation. If the pedestrian accident injury could have been avoided, you may be eligible to receive reimbursement for your medical bills, your lost wages, any related expenses, and pain & suffering. If you waive your rights, you may be leaving money on the table for the insurance company to keep.
Common injuries in a pedestrian accident include:
In the worst cases, a pedestrian accident can end in wrongful death.
Pedestrian Accidents from Distracted Driving
The Pennsylvania Department of Transportation reports that pedestrian fatalities are increasing due to smartphone use. Nearly 95% of drivers nationwide own a phone, with upwards of 70% of them owning a smartphone. Distracted driving is the public health hazard of this generation, much like drunk driving was at its peak decades ago.
Our accident investigators are equipped to get answers about why you were hit by a car, what led to the collision, and who was at fault. These are the answers that will determine whether you will be able to pay for medical care, lost wages, and other losses.
Handler, Henning & Rosenberg LLC has spent nearly a century protecting the rights of the injured. We've ensured that thousands of our clients were able to replenish their savings, pay for medical treatment, and provide for their families for the rest of their lives. If you want someone in your corner who knows how to make drivers and insurers answer for your pain, call our accident lawyers today.
Keeping Your Children Safe
Per Safe Kids, pedestrian injuries are the 5th leading cause of injury-related deaths for children 5 to 19. The CDC says that 1 in 5 traffic fatalities under 15 years old are pedestrians. Drivers have a duty of care to avoid injuring pedestrians; however, drivers are not always paying attention to the road, much less to children and pedestrians. They have to be held responsible to make sure drivers are no longer endangering children.
To keep your children safe and avoid pedestrian accidents, teach your children to:
Make eye contact with drivers before crossing the street. If the driver is not looking at you, do not cross the road.
Look all ways before crossing the street. Look left, right, then left again. Keep looking in all directions as you cross the street.
Do not wear headphones when walking, especially when crossing a street.
Do not use electronics when walking and crossing a street.
Cross the road at marked crosswalks when possible. If there are no crosswalks, cross at intersections with traffic signals.
Use sidewalks or walking paths. If there are no sidewalks, walk facing traffic as far to the left as safely possible.
Each child is different; however, most children who are under the age of 10 do not have the ability to judge speed and distance. Therefore, parents should accompany children under 10 when walking and crossing the road. Always set a good example when crossing the road and walking by avoiding the use of electronics, always looking before crossing the road, and paying attention.
Review the information in the interactive graphic provided by Safe Kids with your children and use the Child Pedestrian Safety Curriculum provided by the NHTSA to protect your children from pedestrian accidents.
What Do Pennsylvania Laws Say About Pedestrian Rights-of-Way?
While pedestrians do have the right of way most of the time in Pennsylvania, there are exceptions to the general rule. To avoid pedestrian accidents, it is important for drivers and pedestrians to understand who has the right of way in specific situations. Pennsylvania right of way laws provide that pedestrians have the right of way whenever they are in a crosswalk or at an intersection not controlled or managed by traffic signals or traffic lights. If you are approaching an intersection without traffic controls, pedestrians have the right of way in Pennsylvania. Pedestrians also have the right of way if they are on a sidewalk that crosses a road, driveway, alleyway, or another area accessible by vehicles. When law enforcement officers are present, pedestrians must follow all instructions issued by the officers.
What Should Pedestrians Avoid Doing?
In addition to giving pedestrians the right of way in the above situations, Pennsylvania's traffic laws prohibit pedestrians from some actions. Pedestrians cannot cross an intersection diagonally or cross outside of a designated crosswalk. Pedestrians must use sidewalks or the shoulder of a road. If there is no sidewalk or shoulder, the pedestrian must walk on the left side of the road only and as far away from the road as possible.
When Do Drivers Have the Right of Way?
There are situations where the driver has the right of way and pedestrians must yield the right of way. Drivers have the right of way when pedestrians are not in a crosswalk or at an intersection. Pedestrians who choose to cross a road instead of using a pedestrian tunnel or overhead walkway must yield the right of way to traffic.
Even With The Right Of Way, Drivers Need To Be Careful
Even though a driver may have the right of way, the drive is responsible for using caution when approaching areas where people may be crossing the road. Drivers should not allow distractions to remove their focus from the road in front of them. Distracted driving and speeding are two of the most common reasons for pedestrian accidents. By keeping the focus on the road, drivers may be able to reduce the number of people killed and injured in pedestrian accidents.
Contact Us Today! Serving Carlisle, Hanover, Harrisburg, Lancaster, Schuylkill County & York.
We strongly advise you to contact us quickly. Pennsylvania has a 2-year statute of limitations for injury cases. Crucial evidence, essential to the success of your case, could be lost over time. Our Pennsylvania injury lawyers can protect your rights, help build the best possible case, and help you get justice. Handler, Henning & Rosenberg LLC has been helping people since 1922. We have five office locations throughout Eastern and Central Pennsylvania in Carlisle, Hanover, Harrisburg, Lancaster, Schuylkill County, and York. Wherever you are or wherever you need us, our attorneys are more than happy to meet with you for a free consultation.
Do not hesitate to contact us today at (888) 498-3023 to review your case!
Recommended Reading
Handler, Henning & Rosenberg has always been a family business. It's been 100 years, and if we look into the future another 100 years, we still see our family helping yours. We've been around for this long for a reason: we care about our clients and our communities, and every person at our firm does everything we can to help every client we represent.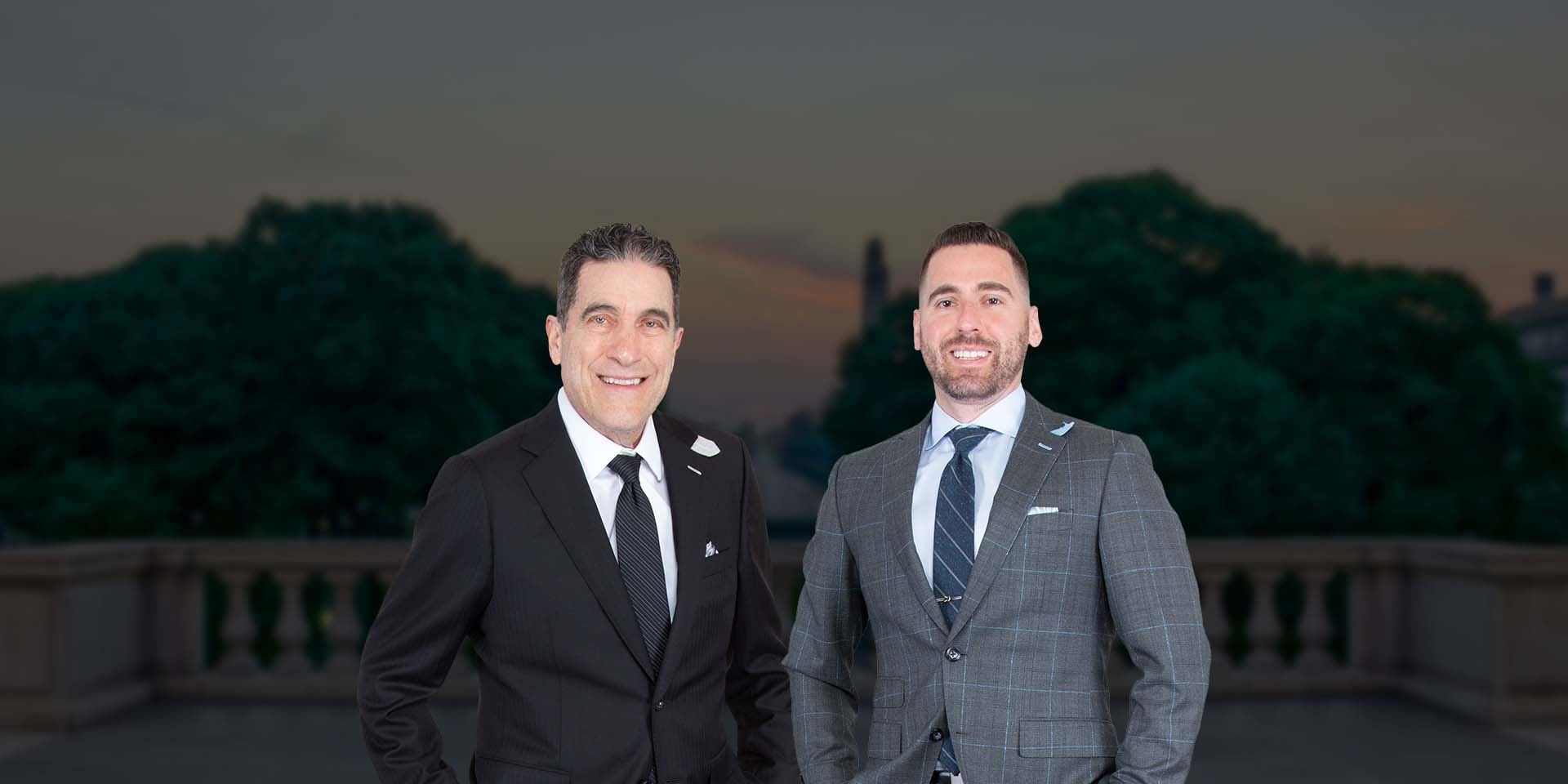 Put Experienced Lawyers on Your Side Compassionate in the Office. Victorious in the Courtroom.