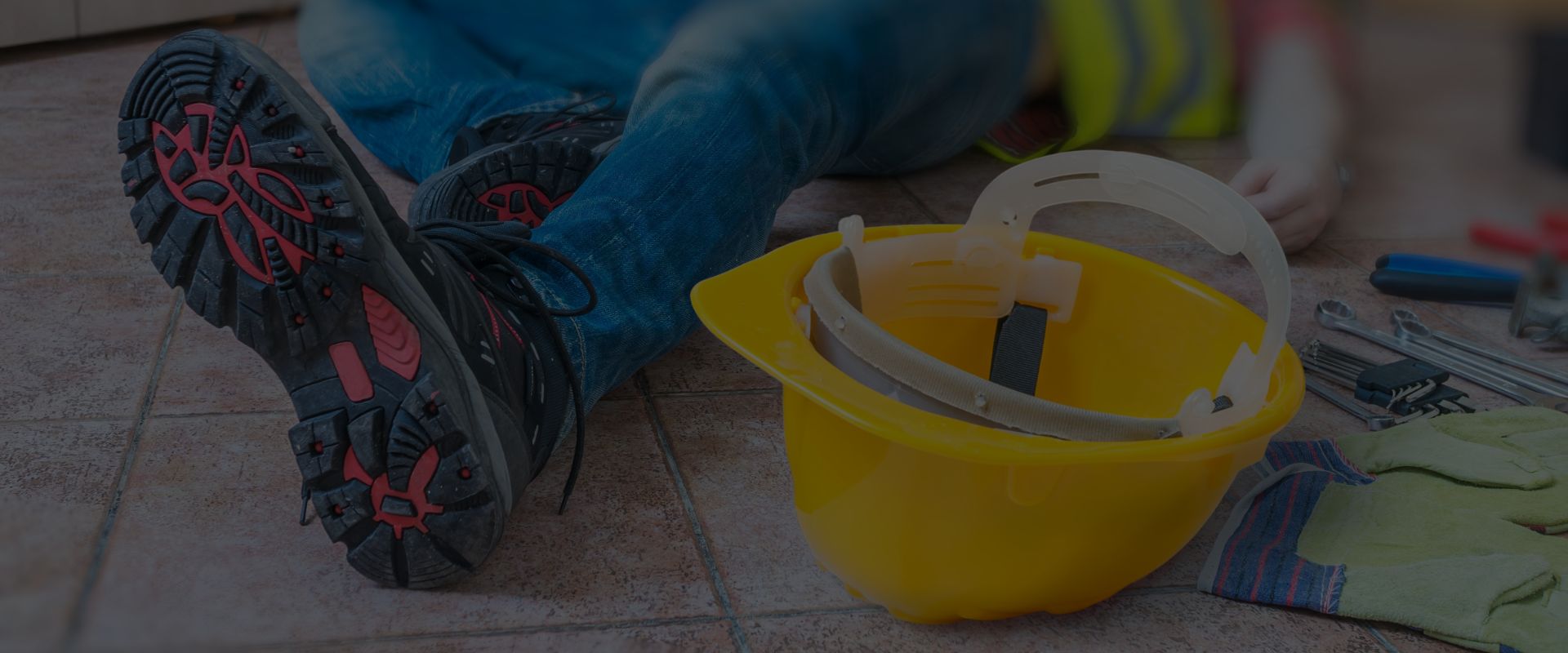 HURT ON THE JOB? CALL HHR TODAY!
WINNING CASES SINCE 1922
Harrisburg Workers' Compensation Lawyers
Pennsylvania workers' compensation laws are intended to provide workers with compensation for medical bills and lost wages when they're injured at work. Applying for workers' comp benefits can become a job on its own, between gathering documents, calculating the cost of treatment, visiting doctors, and filling out form after form. Why would you risk your payments by trying to take on this task yourself when you should be recovering? Put our experience to work for you and avoid the pitfalls that can harm your claim.
Our workers' compensation attorneys at Handler, Henning & Rosenberg LLC have been fighting for injured workers since 1922. We've helped our clients get tens of millions of dollars in benefits, helping them afford quality medical care, provide for their families, and get back on their feet. Our experience with the Pennsylvania workers' comp system helps us get as many benefits as possible for you.
Handler, Henning & Rosenberg LLC has represented thousands of injured workers. We have an experienced team of lawyers in-house to handle every aspect of your workers' comp claim. Contact ustoday!
Work with a Lawyer Who Has Earned Workers' Compensation Law Specialty Certification
When you are injured on the job, the consequences can be physically debilitating, but that is not the only reason you should find a Harrisburg, PA workers' compensation attorney to handle your case. The mental and financial stresses of an injury are considerable, and you may have to adjust to a new lack of mobility.
You need the help of an experienced team of Harrisburg work injury lawyers to help you navigate the intricate details of your Pennsylvania workers' compensation claim. At Handler, Henning & Rosenberg LLC, our very own J. Jeffrey Watson is certified as a specialist in the practice of workers' compensation law by the Pennsylvania Bar Association's Workers' Compensation Law Section.
Certified experts in workers' compensation law are on the cutting-edge of their practice, knowing the latest strategies and trends. What that means for you is a case handled by a consummate professional, someone who know how to solve your problems quickly, effectively, and permanently.
Common Work Injuries
Over 40 years ago, the Occupational Safety and Hazard Administration (OSHA) was founded to protect the lives of workers across the nation. Since its creation, the organization has created regulations and guidelines that protect the nation's workers from harm. However, OSHA is unable to ensure every employer is faithfully complying with OSHA standards as they are required.
Injuries caused by employer negligence include:
Slip and fall accidents
Overexertion
Lower back injuries
Repetitive motion injuries
While each of these injuries is different, they all have one thing in common: employers have a responsibility to prevent accidents from happening. When an accident does happen, it is almost always from unsafe work conditions, inadequate training, or other forms of employer negligence. If you have been injured at work, you don't have to face the burden alone.
Documenting Your Accident-Related Damages 101
It is imperative after an injury on the job to seek medical attention immediately—not only to prevent your condition from becoming worse but also to allow a qualified doctor to document your injuries. For a claim of disability to be successful, medical records are vital, as are copies of all other associated documents such as correspondence, pay stubs, and receipts for out-of-pocket expenses.
If possible, photograph your injuries, the scene where the accident occurred, the condition of any machinery or equipment involved in the incident, and any other factors that seem relevant. Also, keep a complete record of your interaction with any insurers who have or who may pay out benefits for your injuries. And remember: Time lost is evidence lost! The sooner you call our firm, the better.
Receiving Medical Treatment After a Work Injury
One of the most important things that you can do following a work-related injury is to make sure you get good medical care. Under the Pennsylvania Workers' Compensation Act, eligible individuals are entitled to receive benefits that cover related and reasonable surgical and medical services. These services can include medication, supplies, hospital treatments, appliances, prostheses, and more. It is vital that you choose the correct health care provider to treat your injury. Although you are free to choose your doctor, there are situations where you will need to select a provider selected by your employer for initial treatment.
Injured in a Car Accident on the Job?
Per the 2015 Annual Report on Pennsylvania Workers' Compensation & Workplace Safety, highway motor accidents accounted for more than 3% of all work injuries reported that year—causing 5,000+ injuries. Truthfully, few situations can cause more distress or more catastrophic injuries than an auto accident. This fact is especially true should you be involved in a crash while on the job. Regardless of whether you are a professional commercial driver, such as a truck driver, or if you were driving in another capacity, you have benefits you are owed if you were injured in a workplace accident. At Handler, Henning & Rosenberg LLC, we can help evaluate your case and determine your legal options. Call today for a free consultation.
How Workers' Compensation Affects Wrongful Death
If you lost someone you love in a work-related incident, you need to understand workers' compensation laws. The Pennsylvania Workers' Compensation Act provides death benefits to eligible family members in these scenarios.
The following people are eligible for death benefits:
In some instances, a spouse, such as a brother or a sister, or parents may be eligible to receive these benefits. The spouse will be eligible to receive benefits for the rest of their life or until they remarry. Should they remarry, they will be eligible to receive the rest of the compensation in a lump sum. Children are eligible to receive benefits until they turn 18 years of age unless they have a disability; benefits can extend to the age of 23 for individuals enrolled as full-time students.
Because the laws surrounding death benefits are involved, it is crucial that you do not hesitate to get the legal help that you need if you are dealing with this tragedy. Turn to an experienced lawyer from Handler, Henning & Rosenberg LLC for compassionate, effective legal care.
Why Speak with Our Harrisburg Workers' Compensation Law Firm?
In Pennsylvania, employees have a right to receive workers' compensation benefits when they have suffered work-related injuries or disabilities. The benefits are designed to help cover both medical and living expenses for the period when you cannot work. You are entitled to these benefits, and our firm can see that you receive them. Filing a compensation claim is an involved process. If you overlook details, you may be denied benefits or receive less than appropriate compensation for your injuries. This possibility is why it is imperative to be represented by qualified workers' compensation attorneys.
Put Our Years of Experience to Work for You
You are likely grappling with your medical bills. There may be extenuating circumstances such as:
You were asked to submit to an independent medical examination or to attend vocational counseling
You believe the government is watching you under suspicion of fraudulently seeking benefits
Your claim involves unusual pain and suffering for scarring or Specific Loss (amputation)
In short, you are not only stressed by your physical condition but also confused by the claims process and struggling to make ends meet. Our Harrisburg work injury attorneys know you cannot wait for benefits and that you need to get on with your life. We concentrate on resolving claims in the shortest time possible.
Receive a Free Consultation from Our Harrisburg, PA Law Firm
We believe victims are entitled to just compensation for their injuries in cases of negligence and offer free legal consultations with a no fee guarantee. If you have been injured or disabled while on the job, Pennsylvania law dictates you have a legal right to collect workers' compensation benefits. Our Harrisburg, PA workers' compensation attorneys are here to relieve the pressure of filing your claim, work diligently on your behalf, and help you get what is rightfully yours. With years of experience, we can save you time, money, and stress by filing your claim on your behalf. We understand how insurance companies operate and the strategies they use to put you in a corner. We know how to fight for what you need most.
Contact a Harrisburg workers' compensation attorneyat Handler, Henning & Rosenberg LLC at (717) 775-7514for a free consultation and to learn how we can help you.
Recommended Reading
Handler, Henning & Rosenberg has always been a family business. It's been 100 years, and if we look into the future another 100 years, we still see our family helping yours. We've been around for this long for a reason: we care about our clients and our communities, and every person at our firm does everything we can to help every client we represent.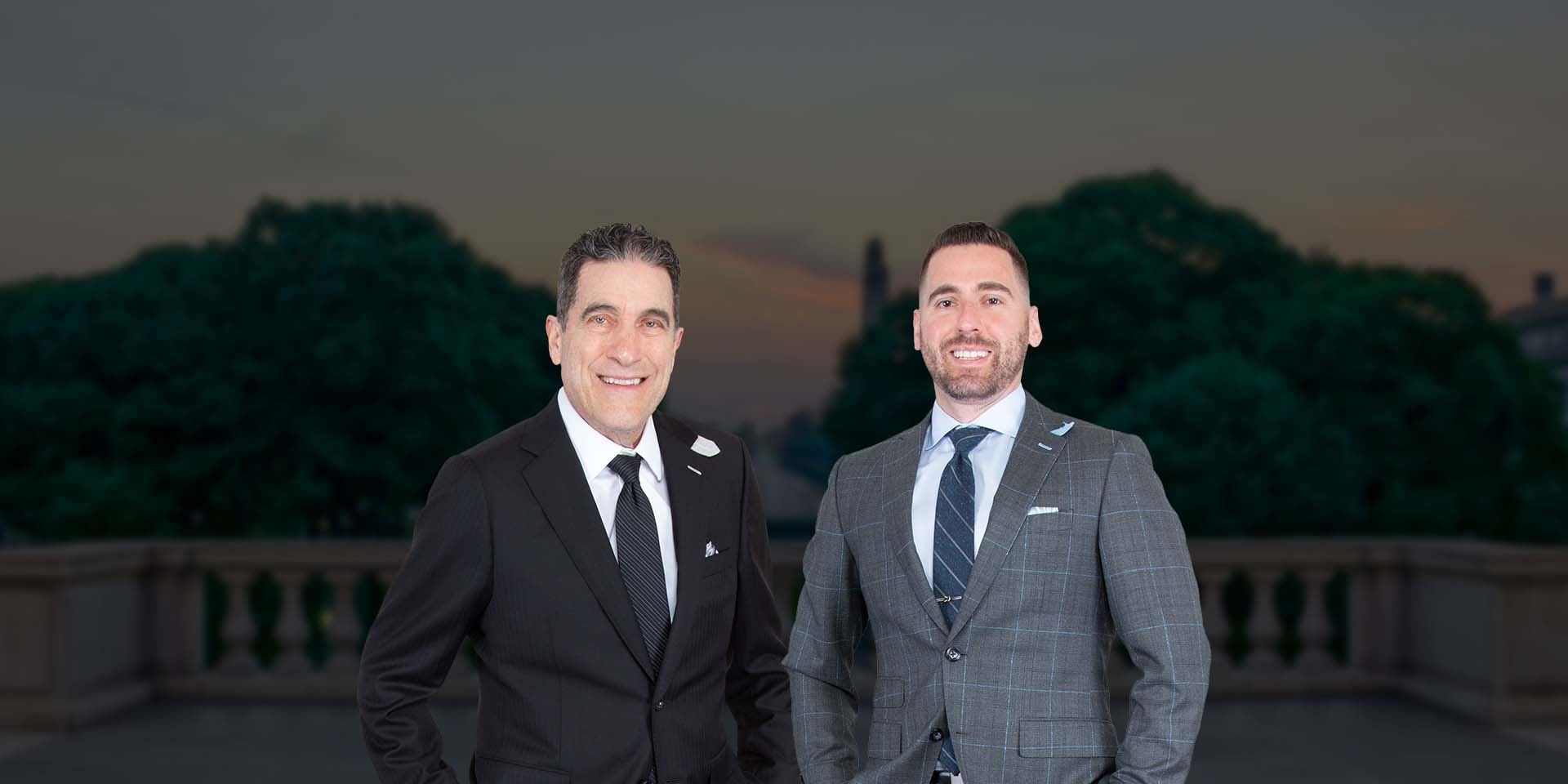 Put Experienced Lawyers on Your Side Compassionate in the Office. Victorious in the Courtroom.