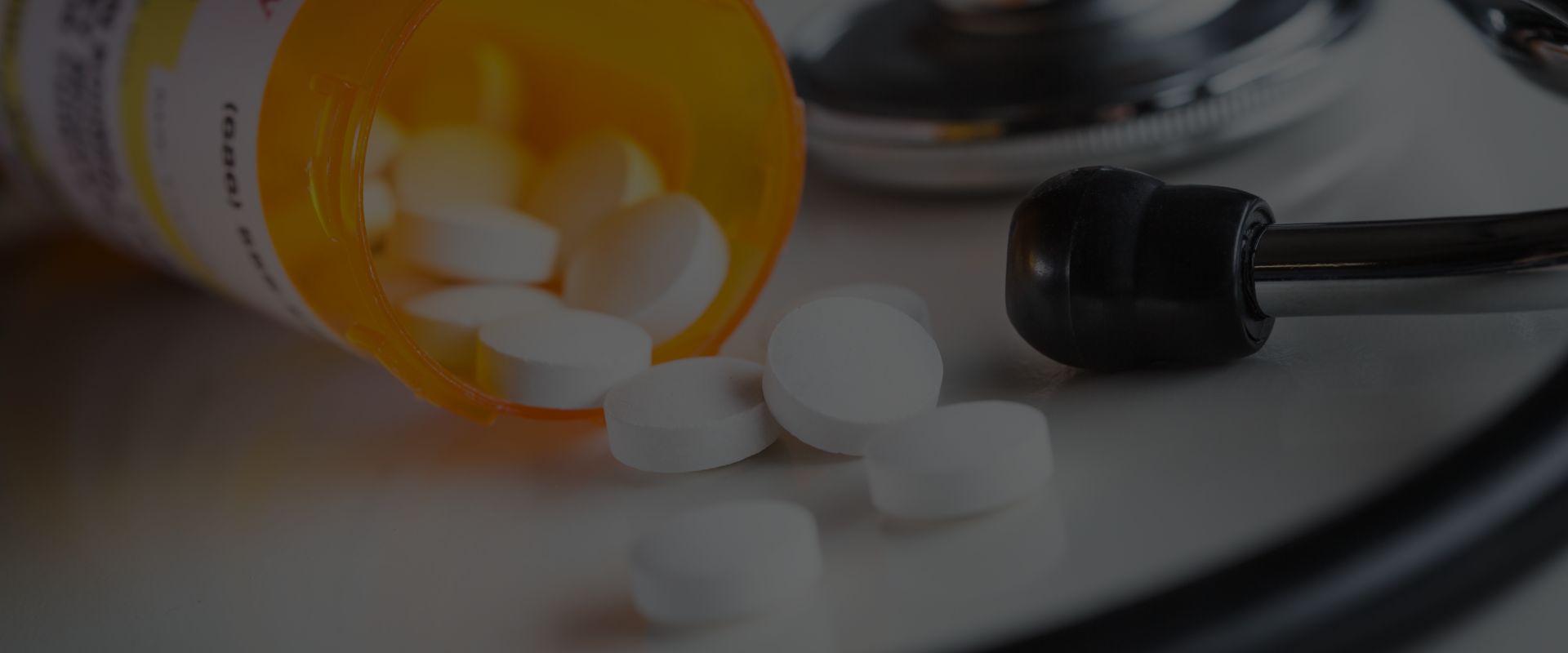 SUFFER LOSS OF VISION?
CALL THE FIRM WITH A
WINNING REPUTATION
Elmiron Vision Loss Claims
Elmiron Attorneys Filing Claims for Maculopathy. Call Today!
Four peer-reviewed medical journals have tied Elmiron use to vision loss. Elmiron (pentosan polysulfate sodium, or PPS) is a drug manufactured by a child company of Johnson & Johnson to treat interstitial cystitis, or "painful bladder syndrome." The journals Ophthalmology, JAMA Ophthalmology, the British Journal of Ophthalmology, and Review of Ophthalmology all found that long-term use of Elmiron was linked to degeneration of the retina, a condition called "maculopathy."
Maculopathy results in symptoms like:
Vision loss in the center of vision
Blurred or dimmed vision
Problems reading
Problems adjusting to low light
Problems adjusting to light changes
Eye pain
The authors in the journals above found that, in the presence of Elmiron or PPS (its generic counterpart), the eye undergoes a "unique pigmentary maculopathy." Eye damage caused by Elmiron/PPS can be confirmed through routine retinal imaging. While some macular degeneration is normal with age, you should schedule an eye appointment as soon as possible if you take Elmiron or PPS.
About Elmiron & Janssen Pharmaceuticals
Elmiron/PPS is the only FDA-approved drug that treats painful bladder syndrome. The medication allegedly works by attaching itself to the bladder's inner wall, which creates a protective layer that shields the bladder from irritating substances. Because it is the only drug on the market that treats painful bladder syndrome, manufacturers—chiefly Janssen Pharmaceuticals—has made an enormous profit off of it, with Elmiron prices rising every year.
As part of its duty as a drug manufacturer, Janssen Pharmaceuticals had a responsibility to warn patients and doctors of the full range of side effects associated with Elmiron. The packaging for Elmiron made no mention of maculopathy, and Janssen Pharmaceuticals either knew or should have known about the potential for eye damage from taking their products. Their failure may have permanently cost countless people their vision.
Loss of Vision Is a Catastrophic Injury
Eyesight is vital to many people's livelihoods and independence. We depend on our eyesight to drive, to earn a living, and to do many of the things we love. The loss of our eyesight is the loss of all those things; it subjects victims to permanent hardship they'll spend the rest of their lives adjusting to. This is what the law calls a "catastrophic injury"—an injury that is permanent and life-changing.
Elmiron FAQ
What's Wrong with Elmiron?
Researchers have linked Elmiron to severe eye disease called pigmentary maculopathy that worsens over time. Unfortunately, the symptoms for this disease don't become noticeable until the damage has already reached an advanced stage. According to the researchers at Emory School of Medicine in Atlanta, Elmiron causes retinal damage through "drug-induced toxicity" that attacks the macula, or the center of the retina responsible for finely tuned and accurate vision.
What Are the Side Effects of Elmiron?
The early symptoms of pigmentary maculopathy include muted colors, loss of sight in the center of vision, difficulty adjusting to light or dark environments, dim or distorted vision, and progressive blindness. If you've taken Elmiron, medical experts recommend that you get examined for early signs of maculopathy.
Can I File a Lawsuit for Elmiron Eye Damage?
Absolutely. Janssen Pharmaceuticals (and any pharmaceutical company) has a responsibility to warn the public of any risks associated with taking their medications. Especially because Elmiron is only one of many possible treatments for painful bladder syndrome, so patients had the option of choosing a less-risky medication. Their failure to warn consumers has resulted in permanent and severe vision loss, which means Janssen Pharmaceuticals is obligated to financially compensate people for the harm they've suffered.
You may be able to claim damages like:
Current and future medical costs
Loss of income or wages due to blindness
Physical pain and suffering
Mental anguish
Loss of enjoyment
Punitive damages
Call Our Elmiron Lawsuit Attorneys Today:

(888) 498-3023
Our Elmiron attorneys are fighting to help people recover after being harmed by Elmiron. We're fighting to get people medical care, lost wages, and other damages caused by medical manufacturers. Handler, Henning & Rosenberg LLC is one of the leading law firms in Pennsylvania, and we've been practicing in Harrisburg and surrounding communities since 1922. We've won tens of millions for the injured and wronged, including a large number of results for people who were harmed by defective drugs.
Speak with us in a free consultation today to learn your options. We can discuss your next steps and what our firm might be able to do for you. To minimize the risk to our clients, our firm only takes a fee if you win your case. If you don't win, you don't owe us a thing. Get started today with a free consultation!
Call (888) 498-3023 or use our short online form to reach us.
Handler, Henning & Rosenberg has always been a family business. It's been 100 years, and if we look into the future another 100 years, we still see our family helping yours. We've been around for this long for a reason: we care about our clients and our communities, and every person at our firm does everything we can to help every client we represent.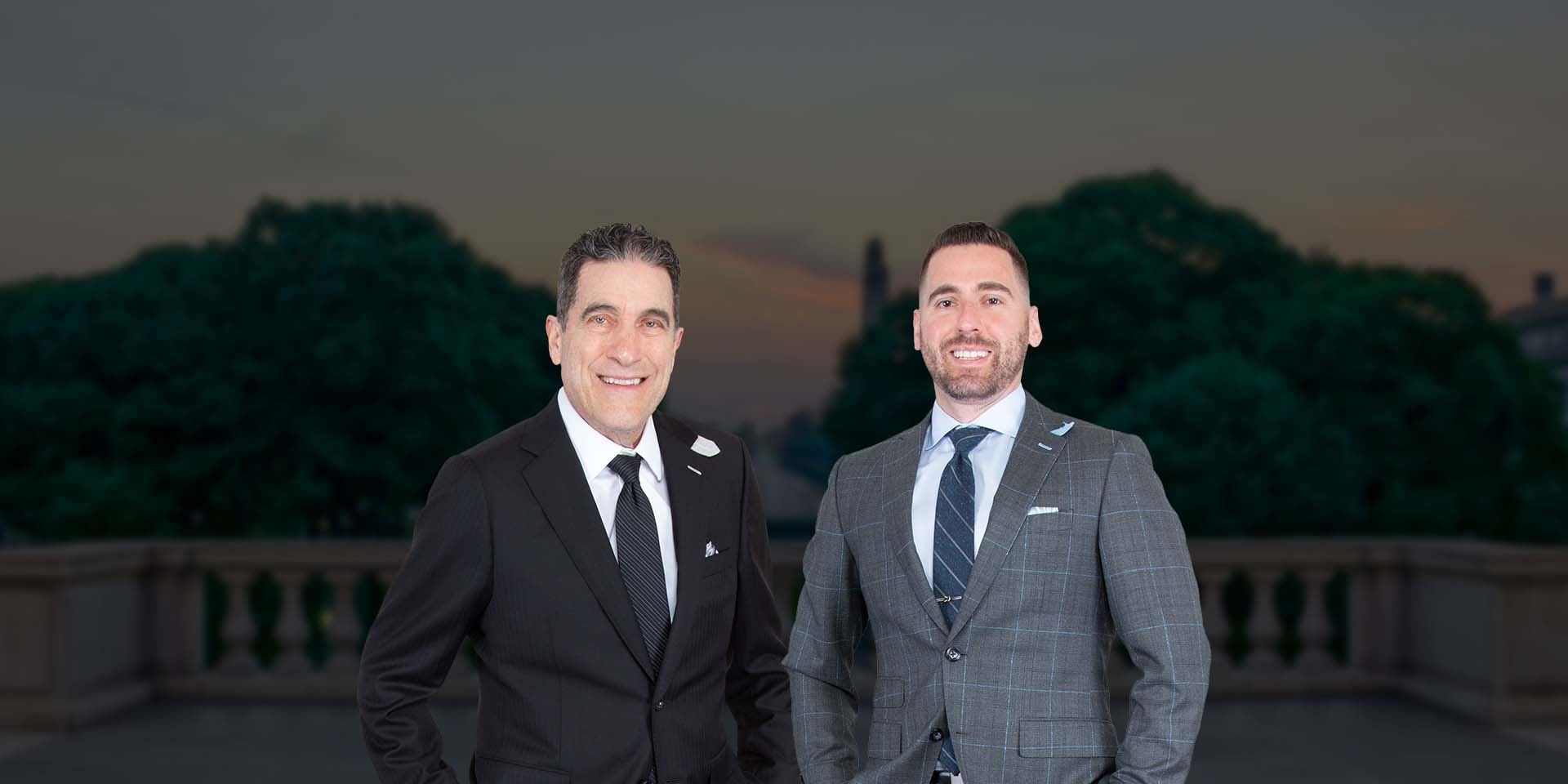 Put Experienced Lawyers on Your Side Compassionate in the Office. Victorious in the Courtroom.