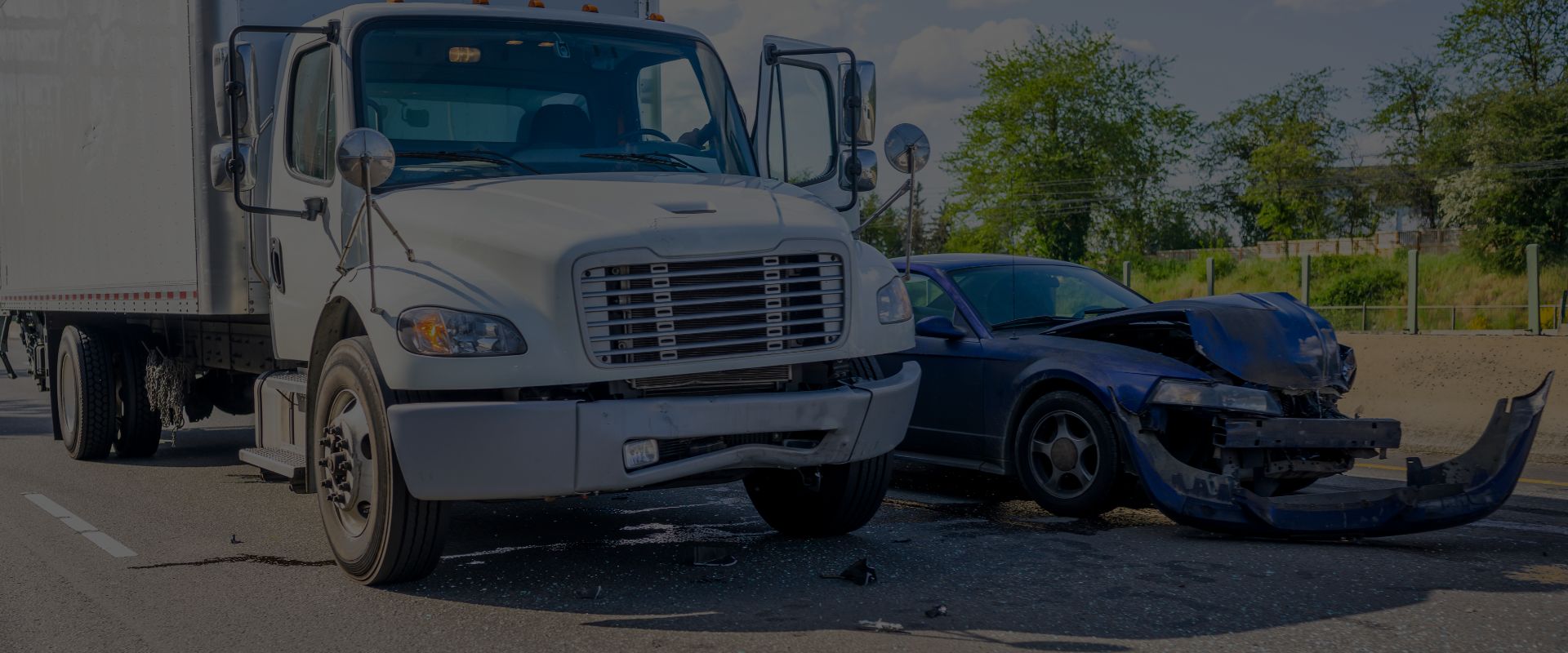 HURT BY A BIG TRUCK?
ONE CALL...DOES IT ALL®. CALL HHR TODAY!
Hanover Truck Accident Attorneys
Pennsylvania Personal Injury Lawyers with Over 100 Years of Experience
Collisions involving large commercial trucks commonly occur on Hanover roads and are often serious. Their large size, heavy weight, and lack of maneuverability make them especially destructive to other vehicles on the road. Frequently, those who share the road with commercial trucks suffer the most after an accident. Serious injuries, emotional trauma, wrongful death, and financial loss are a common experience for drivers and passengers whose smaller vehicles are unequally matched against a large truck.
The Hanover truck accident attorneys at Handler, Henning & Rosenberg LLC has been assisting residents in Pennsylvania by helping them recover from personal injuries since 1922. Since the earliest days of the automobile, our lawyers have been fighting for the compensation of clients injured in accidents. Our dedication to fighting for justice produces results—we have won tens of millions of dollars in compensation for clients. If you have been injured in a truck accident, recovery is possible with Handler, Henning & Rosenberg LLC.
Contact our Hanover truck accident attorneys at (717) 775-7574. We offer completely free consultations.
Truck Accidents in Pennsylvania
Trucks are a key component of Pennsylvania's economy. They serve a vital role with the transportation of goods across nearly every stretch of highway and connect it to the rest of the nation. Unfortunately, they also have a large role in fatalities and injuries. Since 2013, PennDOT reports that there have been 33,183 accidents involving trucks. Frustratingly, most of truck accidents are preventable and are the direct result of negligence on the road. Loose regulations and willful recklessness mean that Hanover residents are placed at an unnecessary risk of harm each day. In fact, the FMCSA reports that 13% of truck crashes are caused by fatigue.
Other truck accident facts:
Commercial vehicles represent 5 percent of vehicles but cause 11 percent of traffic deaths
About 700 of the nation's 5,000 traffic fatalities are truck drivers
1 out of 4 crashes occur after 17 or more hours without a break
When any of the above forms of negligence happen, innocent people pay with their health, finances, and future. Truck accidents cause serious personal injuries that result in a loss of a person's quality of life, places them in debt, and inhibits their ability to make a living—hardships that no one deserves to experience because of the careless decisions of another person.
Hanover truck accidents are caused by the following:
Fatigued driving
Driver error
Driving under the influence (DUI)
Improperly-weighted loads
Unsecured loads
Defective equipment manufacturing
Inadequate driver training
Unqualified or unlicensed truck drivers
Poor vehicle maintenance
Commercial Vehicle Accident Injuries
Accidents caused by heavy commercial vehicles often cause serious injuries to passengers of smaller vehicles. The victims of large truck accidents can face a lifetime of financial hardship, mental trauma, and physical pain. The injuries caused by a truck accident leave families deep in medical debt, with no income or way to make a living.
Injuries caused by trucking accidents include the following:
Brain injuries
Blunt force trauma
Post-traumatic stress
Orthopedic injuries
Severe bone fractures
Paralysis
It's often motorists who pay the price for negligent commercial drivers. Serious injuries put financial strain on victims and their families. Adding to the trouble is the fact that serious injuries require long-term treatment. When a person is unable to work, their medical bills pile up with no end in sight. Handler, Henning & Rosenberg LLC helps those who are injured get back on the road to recovery by holding responsible parties accountable. Our attorneys secure the financial future of our clients so they can focus on their physical recovery.
Injured in a Hanover Truck Accident? Call Handler, Henning & Rosenberg LLC for a Free Consultation.
If your medical bills are piling up while you are suffering from your injuries and unable to work, you need the experience of Handler, Henning & Rosenberg LLC to help you recover. Without the help of experienced Hanover personal injury attorneys, you may not be able to recover the full cost of your medical care, diminished income, or lifelong treatment expenses. Once you contact our attorneys, we will investigate every aspect of your case to make the strongest claim for your compensation. We understand that times are hard, and we will fight to make sure that the person or company responsible for your injuries pays the maximum amount you deserve.
There's no reason to wait! Contact our team at Handler, Henning & Rosenberg LLC as soon as possible at (717) 775-7574 to begin fighting for the recovery you deserve.
Handler, Henning & Rosenberg has always been a family business. It's been 100 years, and if we look into the future another 100 years, we still see our family helping yours. We've been around for this long for a reason: we care about our clients and our communities, and every person at our firm does everything we can to help every client we represent.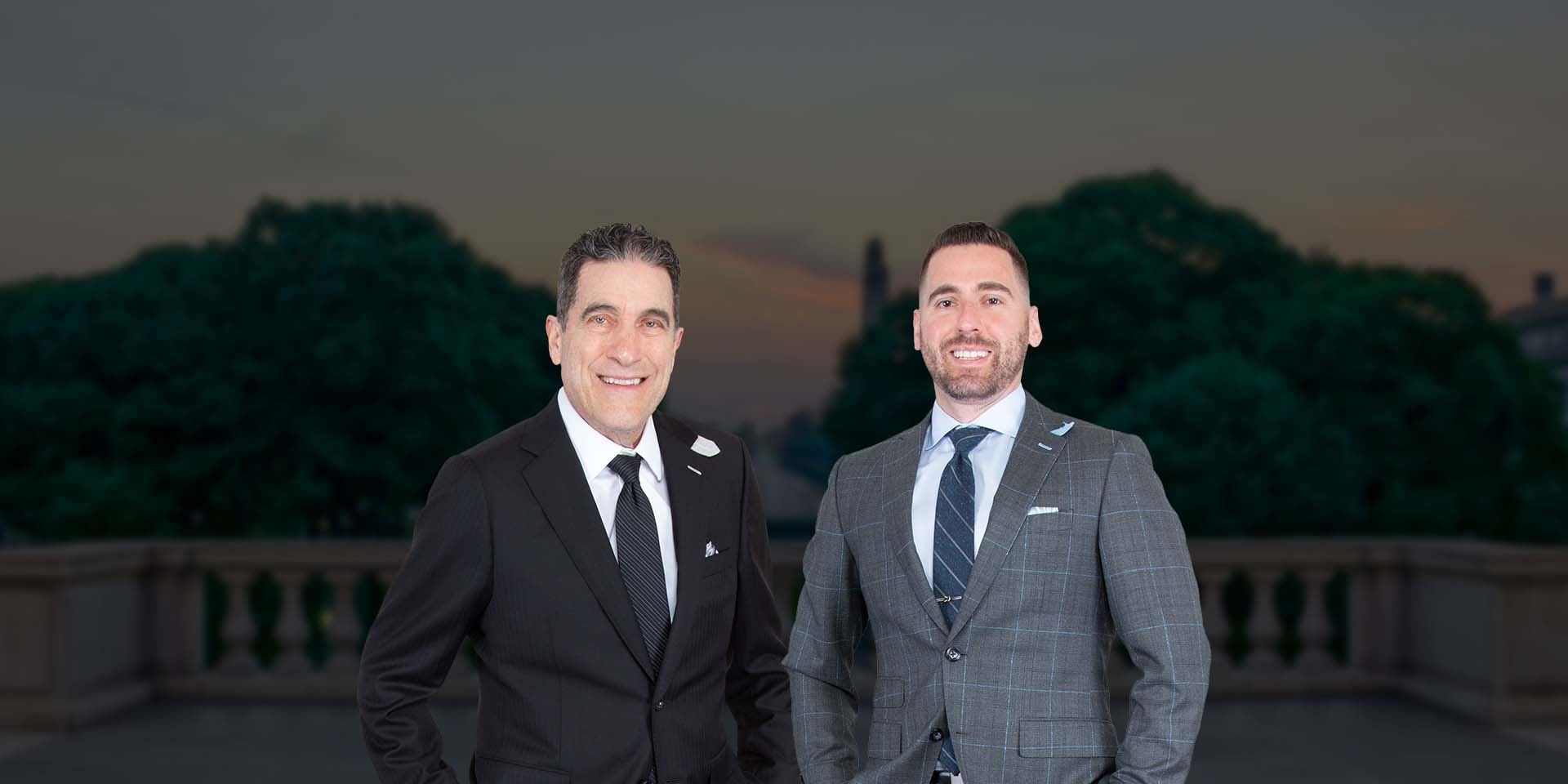 Put Experienced Lawyers on Your Side Compassionate in the Office. Victorious in the Courtroom.